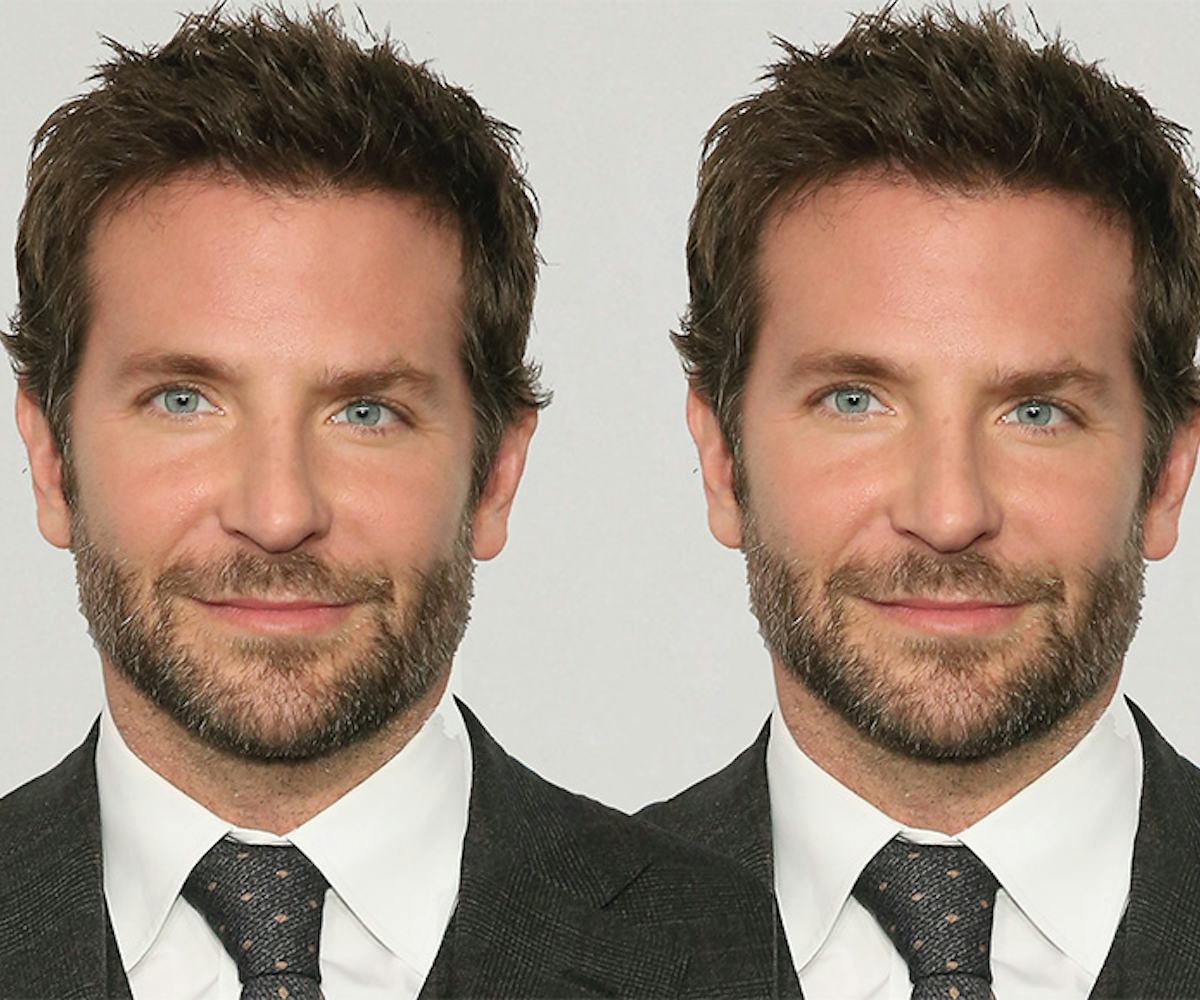 Photo by Monica Schipper/Getty Images.
Bradley Cooper's Doppelgänger Is An Imposter + An Inspiration
There are moments in life where we must all make choices—choices that will shape us, and forever define us and our place in the world. While not quite as extreme as the plotline to The Bourne series, a man bearing resemblance to Bradley Cooper made his way into a party at Sundance this weekend by assuming the identity of the renowned actor. Unfortunately, it was all quite short-lived.
According to Page Six, event staff "quickly caught on" to the ploy. When the imposter was realized, he said, "You're done for!" and refused to provide identification, merely showing that his iPhone screen saver was a photograph from The Hangover. It was a bold move, perhaps one fueled by the fact that when you look like Bradley Cooper, you probably get away with a lot of things in life. Still, the mystery doppelgänger was ushered out into the snow-covered streets. The event will inevitably live in infamy as one of the film festival's most impressive less-than-elaborate ruses, and the man—once legions of afar admirers on social media track him down—may just go down as the most admirable party crasher in indie festival history.