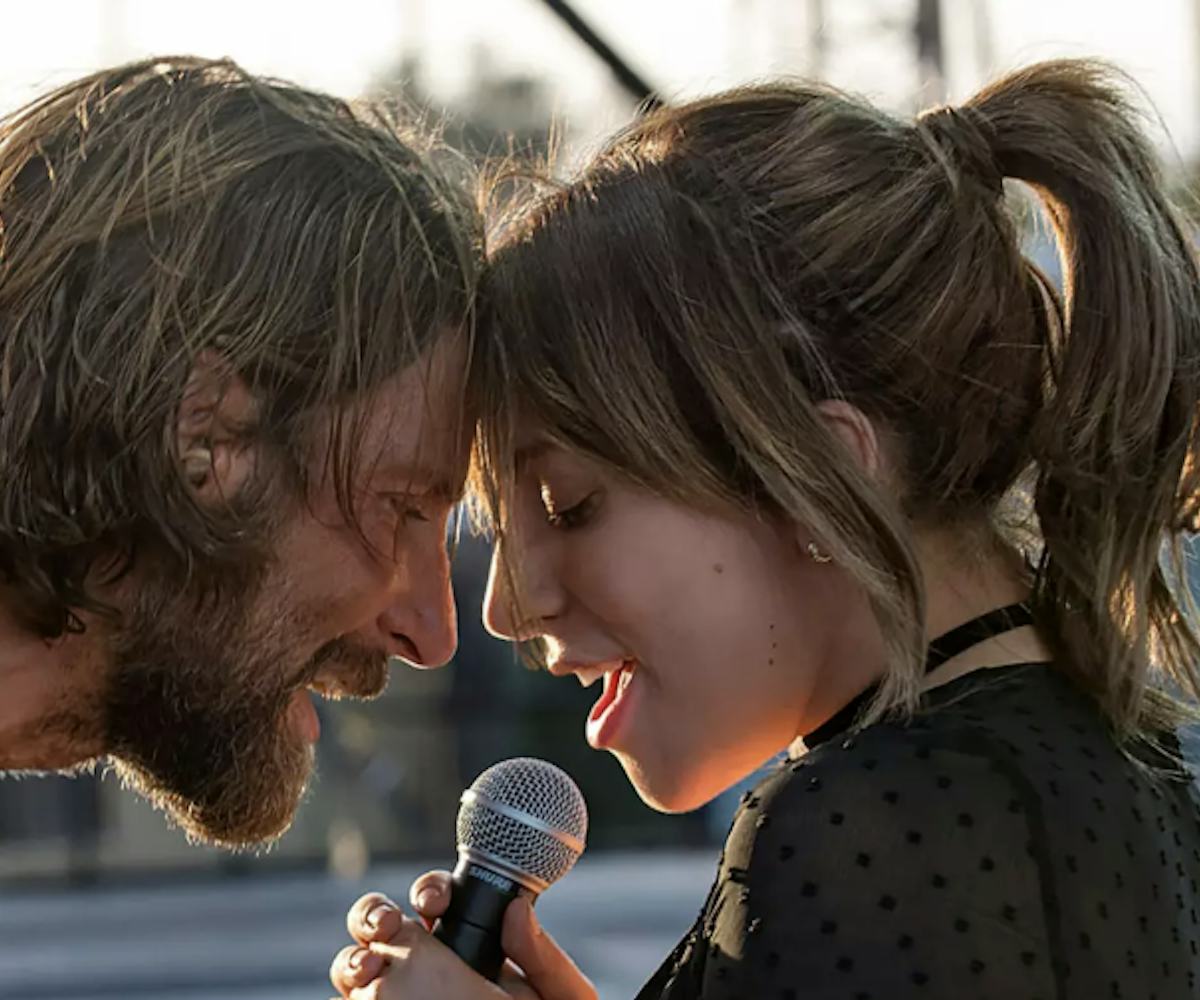 Photo Via Warner Brothers.
Bradley Cooper Wiping Off Lady Gaga's Makeup Is Weird As Hell
He wanted to see her "completely open" with "no artifice"
A strange anecdote about Bradley Cooper wiping off Lady Gaga's makeup during her audition for A Star Is Born isn't sitting well with the internet.
According to an article by Amy Kaufman from the LA Times, Cooper—who directs and stars in the film—wanted to see Gaga "completely open," sans "artifice."
"She walked downstairs and there he was, staring at her. He stepped toward her, examined her face: concealer, mascara, rouge," Kaufman wrote. "'Take it off,' Bradley Cooper told Lady Gaga. She noticed something in his hand. It was a makeup wipe. With it, he erased the colors from her forehead down to her chin. This is the woman Cooper wanted in his film, A Star Is Born."
This gesture isn't sitting too well with the internet, with some calling Cooper's actions "chauvinistic" and "gross," not to mention a weird invasion of personal space. 
However, Gaga didn't seem to mind Cooper's, uh, artistic direction.
"It put me right in the place I needed to be, because when my character talks about how ugly she feels—that was real," she told the LA Times about just wearing lip balm and moisturizer every day. "I'm so insecure. I like to preach, but I don't always practice what I preach."
Read the entire story here.