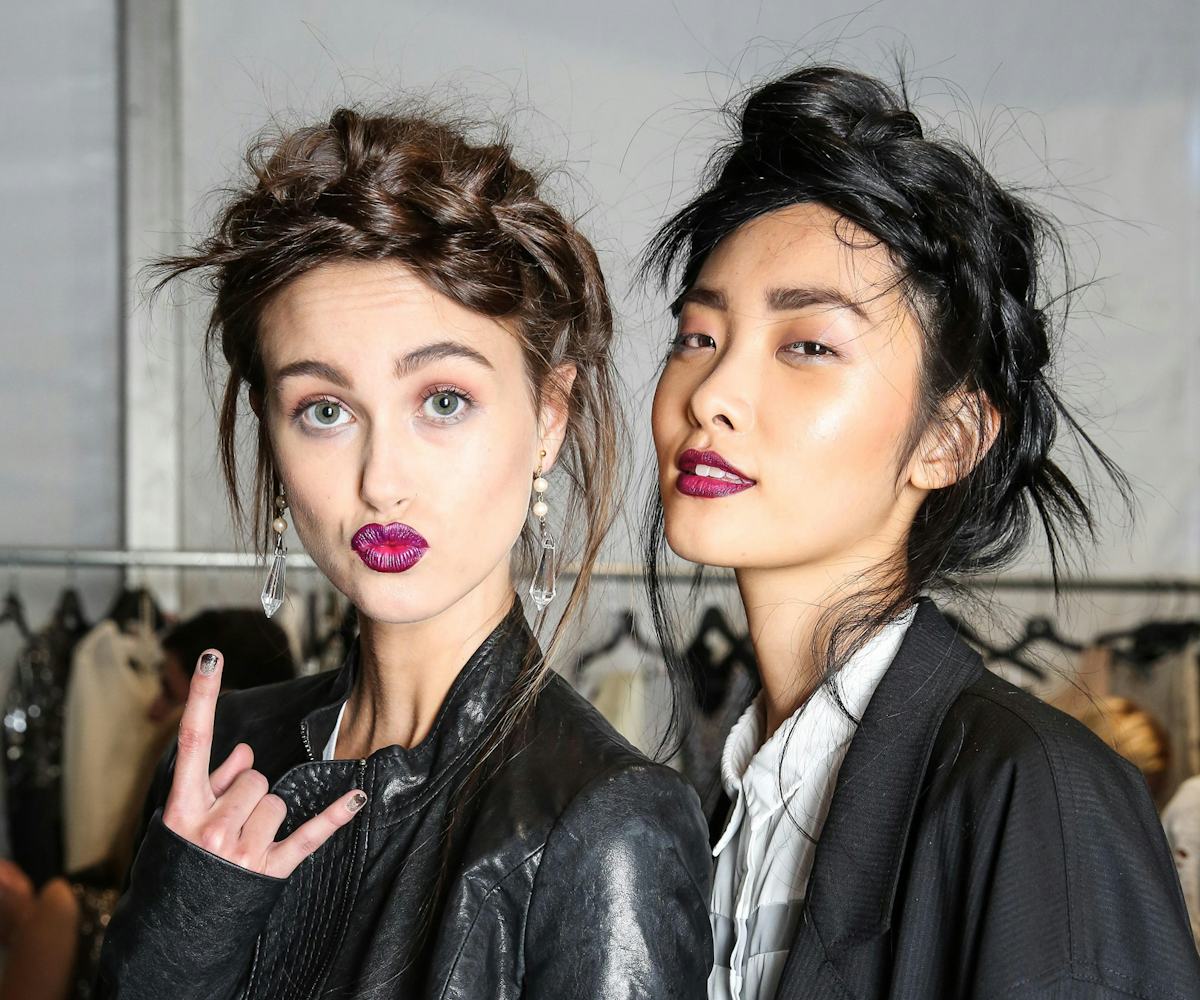 photo by bfanyc.com
twist and shout
spring 2014's biggest hair trend and about a billion ways to wear it.
We hate to be all, "Oh, we totally called it," but in the case of spring 2014's biggest hair trend, we sort of did. After we first obsessed over Ivana Helsinki's tightly-twisted 'dos more than a week ago, the braid has been popping up on Fashion Week runways everywhere. And the best part is, there are about a billion different ways to wear it.
We've seen French-braided pigtails at Kenneth Cole, fishtail braids at Houghton, and the clean-cut classic version at Costello Tagliapietra. There were also messy, tousled plaits at Rachel Zoe, full heads of beaded twists (on guys, nonetheless!) at Hood by Air, and two different takes on the crown braid at Rebecca Minkoff and Nicole Miller. 
Check out all our favorite braids in the gallery below, and get inspired to do the twist this spring. 
Rachel Zoe
Rachel Zoe
Hood by Air
Mara Hoffman
Kenneth Cole
Kenneth Cole
Rebecca Minkoff
Rebecca Minkoff
Nicole Miller
Houghton
Houghton
Costello Tagliapietra
Costello Tagliapietra
Diesel Black Gold
Ivana Helsinki
Calla