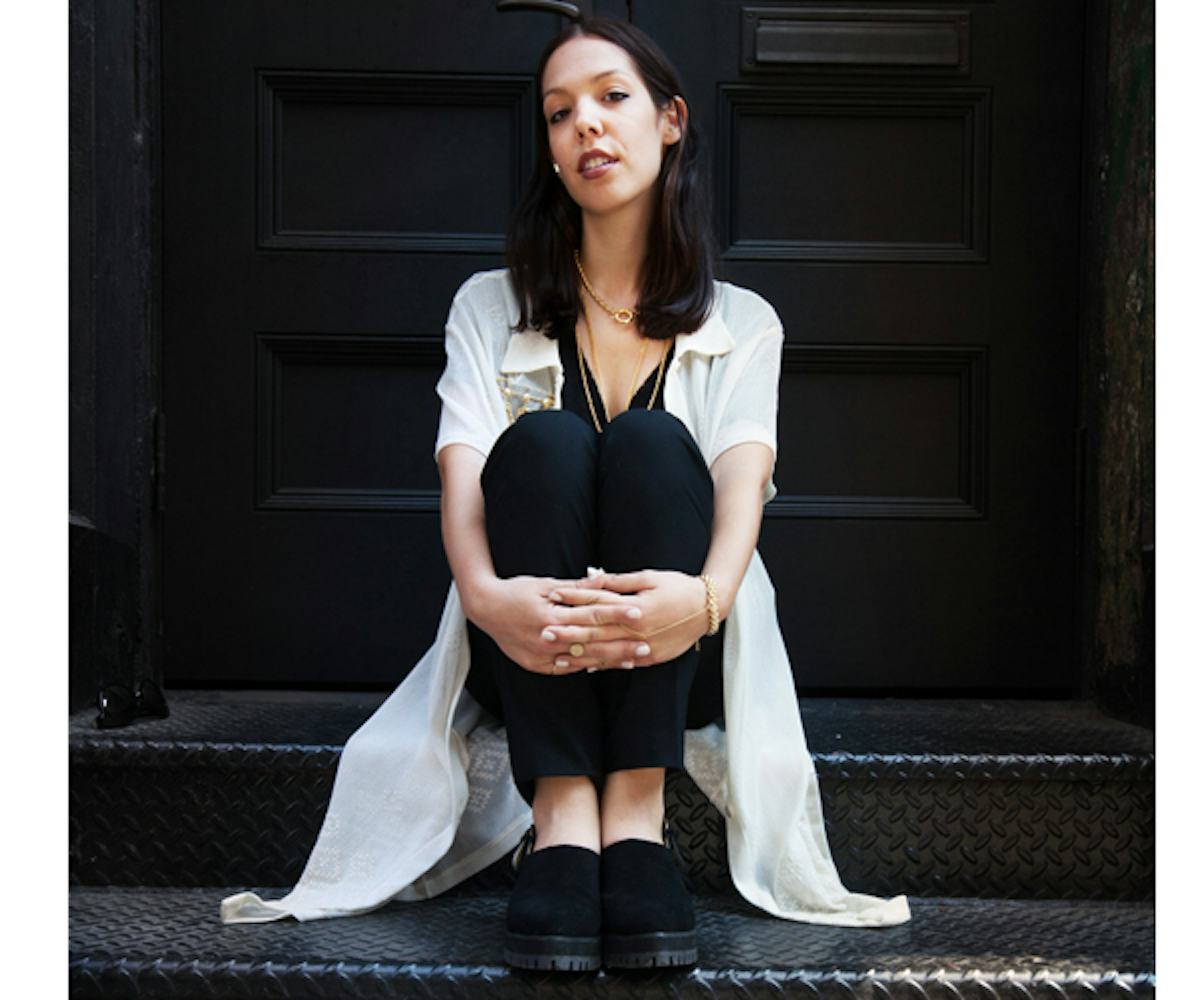 gal vardi shot by suzanne darcy
brand to watch: galisfly
get to know gal vardi the flyest jewelry designer around.
Name:
Gal Vardi
Occupation:
Jewelry Designer and Creative Director
Brand:
Galisfly
Hometown:
Tel Aviv / Los Angeles
Tell us a little about how you started Galisfly.
Growing up I was really into fashion and jewelry design. Working in online marketing exposed me to the fast pace and the evident appeal of the fashion jewelry niche. At the time three years ago,  jewelry trends were presented in the media in a less personalized approach, with bland placement on white backgrounds. My main goal was to present my first designs in a more appealing way, which led me to showcase the jewelry on actual hands with unique nail art. Soon enough, my pictures went viral which generated a tremendous amount of traffic to my little "Etsy" shop. That's when I knew the brand was officially coming together, making me quit all my jobs and taking care of the orders that were coming in.
What is it like being a designer in Tel Aviv?
Tel Aviv is a very small city filled with many talented people. When you go to your favourite spots, you will most likely run into other designers, musicians, directors... The fashion scene is full of both young and experienced designers and it gets quite competitive. I love being here in this eclectic city, but I do also aspire to travel abroad for work as much as possible, making connections and friends as well as drawing inspiration from real life experiences.
Where do you draw your inspiration from?
Strong, stylish and sexy women. I follow hundreds of trendsetters on my social media accounts and take inspiration from their curated styles. Fashion icons, magazines, brands and bloggers altogether inspire me, then I interpret the allure of these muses and make something of my own. Iconic figures like Kate Moss or more current personas like Grimes and Lykke Li. Magazines like Dazed, AnOther, I.D. Magazine. In terms of brands, I gravitate to the designs of Opening Ceremony, Chloé, All Saints and Jil Sander. Instagram favourites: neverfullydressed, martinamartiala, soojmooj, thehautepursuit.
We love all your delicate studs! What makes a good "ear party?"
A good "ear party" means noticeable but not over the top ear jewelry. A good balance is important! This fall I feel like jewelry is moving towards either multiple delicate pieces stacked together, or just 1-3 chunky statement pieces. With cold weather covering us up, ear parties are perfect. You can draw your hair back on one side with a couple of bobby pins, and stack your ear with 2-5 studs or ear cuffs - depends on your style.
Go-to places when you visit New York?
Shopping around the little boutiques of Nolita is undoubtedly a prime destination for unique clothing and interior inspiration. "Sprout" in Williamsburg for plant lovers. "La Esquina's" Pescado tacos are amazing. For drinks "Lucky Strike" is a cool casual bar, or "Rose Bar" at the Gramercy Hotel for a fancy cocktail. Brooklyn Bowl for a drunken bowling experience. For a great view, I love the green grassy rooftop of the Met Museum, or grabbing some gourmet groceries at Dean & Deluca for a Central Park picnic.
What's next?
We are working super hard at the
studio and excited to share our latest designs! This season we're focusing on ear pieces, rings, septums, brooches and a one-of-a-kind vintage items section. Also, I recently launched a new fashion networking project called Platforma Fashion Blogs, which brings together talented artists, designers, and bloggers in an online fashion magazine platform.
shark tooth chain in gold, $44. flow multi chain, $49, galisfly. retro cat chain necklace, galisly, $59. (available here.)
shark tooth chain in gold, $44. flow multi chain, $49, galisfly. retro cat chain necklace, galisly, $59.(available here.)
industrial crystal rings, galisfly, $59. (available here.)
antlers gold duo rings, galisfly, $59. matte gold cuff knuckle ring, galisfly, $18. (available here.)
collar hand chain, galisify, $49. (available here.)