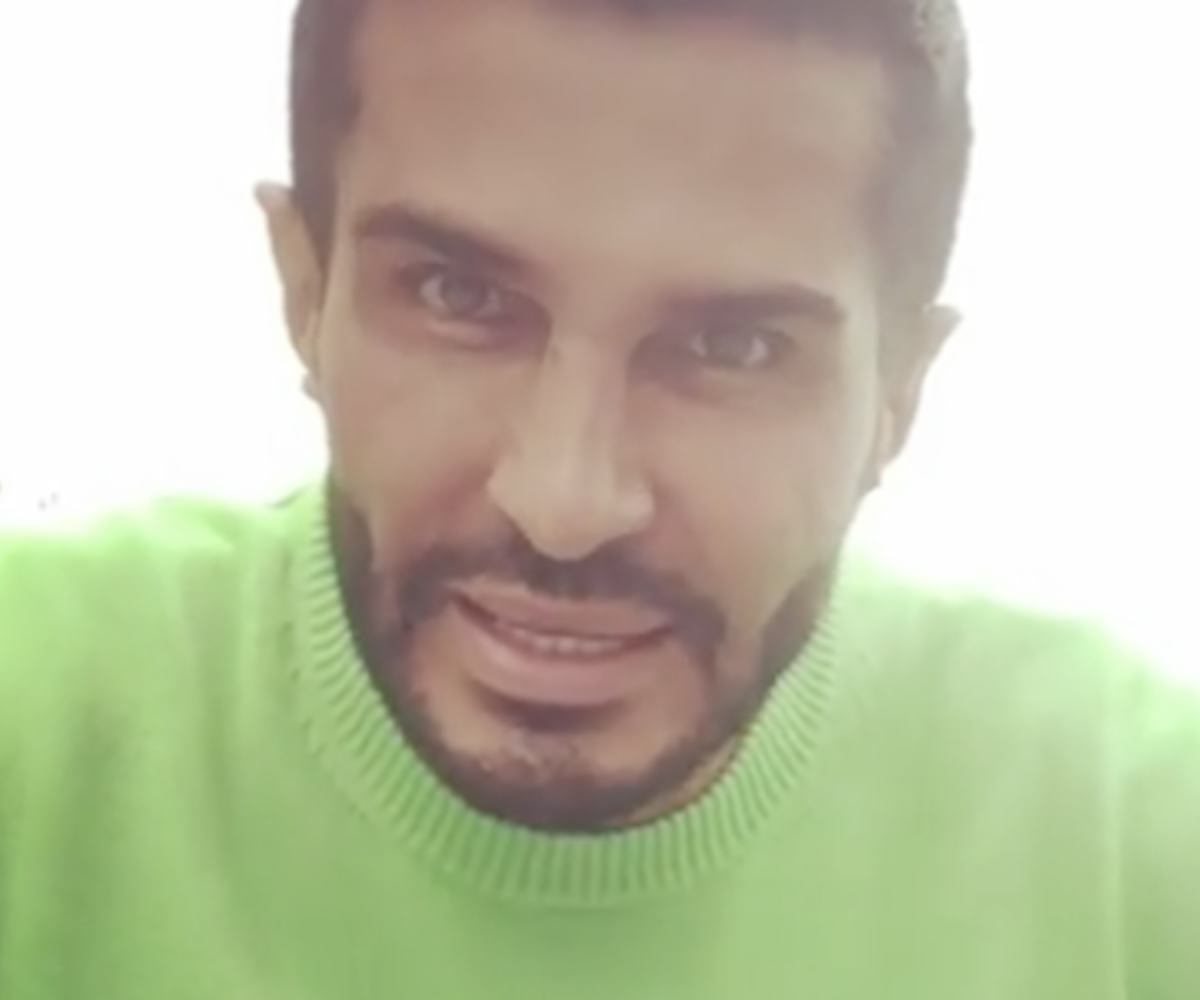 Image via @deciem Instagram
This Might Be The Most Bizarre Thing To Come From Deciem Founder Yet
Brandon Truaxe's new public e-mail answers some questions, but leaves many unanswered
And the drama over at Deciem continues.
After months of seriously bizarre (and, at times, concerning) behavior from founder Brandon Truaxe, that involved everything from abruptly firing employees to offending customers and praising Trump (in case you need a refresher, you can get caught up here and here), his latest rant is, once again, pretty intense.
Earlier this morning, Truaxe posted a video on Deciem's Instagram account. "Someone once told me that if you want to check to see if a house is really clean, what you do is ignore everything and go right to the basement," he says in it. He then goes on to state that he's been "digging" in Deciem's "basement" and found wrongdoings by some of the company's shareholders—which he repeatedly refers to as being "serious matters" in both video and text—linking his "strange" posts and behavior to these uncoverings.
The post then linked out to a page on Deciem's website containing an e-mail he's sent to a select group of recipients—from members of the Deciem team to media he's worked with, retailers, and other partners and ex-partners—and, well, in it, things get pretty weird.
Let me begin by saying, it's a lot to take in. He starts off by bringing up what happened a few weeks back in London—referring, we assume, to the incident in which he repeatedly posted Instagram stories claiming abuse at the hands of someone named Jonathan (reportedly his lawyer) and asking for help. He explains that, after feeling unsafe for alerting authorities of criminal acts by his shareholders, he asked the Deciem team to call the police to protect him (and someone named Ali). This apparently resulted in his senior team, counsel, directors, and more to place him in a "mental hospital" for a week in order to "recover."
Amongst the threats to Deciem employees that changed the company's Instagram password (likely as a way to prevent Truaxe from posting more rants) and denial of being on drugs, a lot of what is in the e-mail is just odd. There are some bizarre references to George Clooney's presence at the recent Royal Wedding (which he refers to as proof that "we are all Royalty be being human"), a strange analogy of now being a "much better 'chess' player" who has started learning "Back-Gammon (Game-on?)," and plenty of insults at ex-employees and shareholders sprinkled in.
However, he reassures us all that no one should be concerned for his safety anymore. "'Everyone'—I love you. Please do not worry about my safety at all. Several governments have indirectly provided a tremendous amount of monitoring and security for me during this period and will continue to do so to ensure my ongoing security and the security of the loving people 'around me' whom I love immensely," he wrote.
Truaxe concluded the letter by making it clear that he won't be stepping down from the company anytime soon (despite claiming he's "done" with the brand in the past): "P.S.—I WILL NEVER, EVER LEAVE DECIEM."
Read the email in its entirety, here.