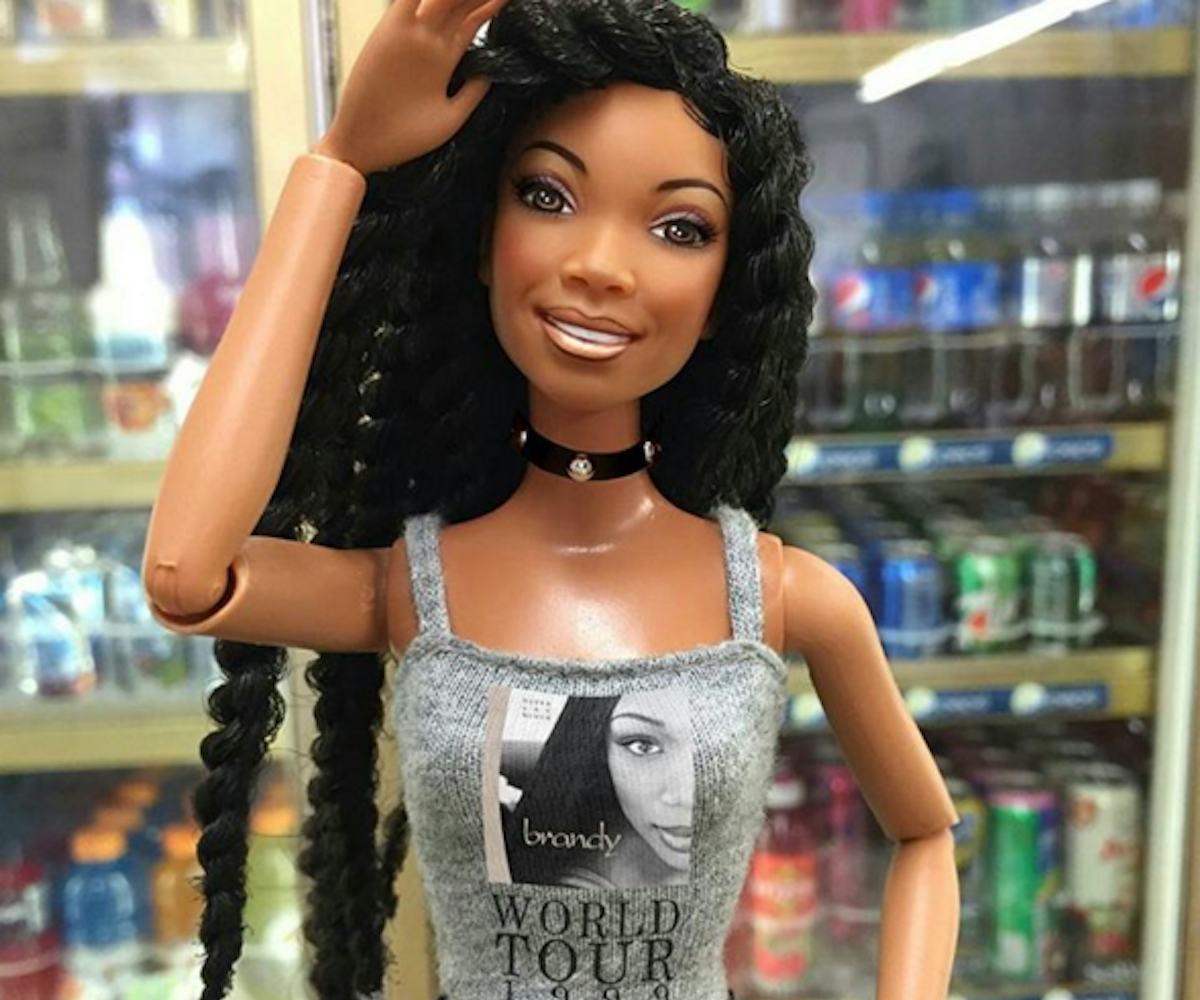 Photo courtesy of @4everbarbiebrandy
You Need This Fan-Made Brandy Barbie Account In Your Life
Follow @4everBarbieBrandy now
Last month, we reminded the world of the impact of Brandy Norwood. Apparently, we weren't the only ones that have been pumping up her comeback. For almost a year, a fan has been recreating the life of Brandy in the form of her trademark Barbie doll on Instagram. Appropriately named @4everBarbieBrandy—a nod to the star's IG account @4everBrandy—the page displays the doll like we've never seen it before. 
Between the custom hair and clothing, Brandy Barbie is styled better than most people IRL. She stays up-to-date on current events in real time, shows what's going on behind the scenes, shares outfits of the day, and preaches words of wisdom to all of her #Starz. To top it all off, Brandy Barbie even has some notable magazine covers to her name so she's pretty legit.
If you thought this was a joke, we're pleased to inform that Barbie Brandy has officially gone viral and is trending on Facebook. (The real Brandy approves, of course.) Between the doll and the person, you won't ever forget the name Brandy again. Nor should you.