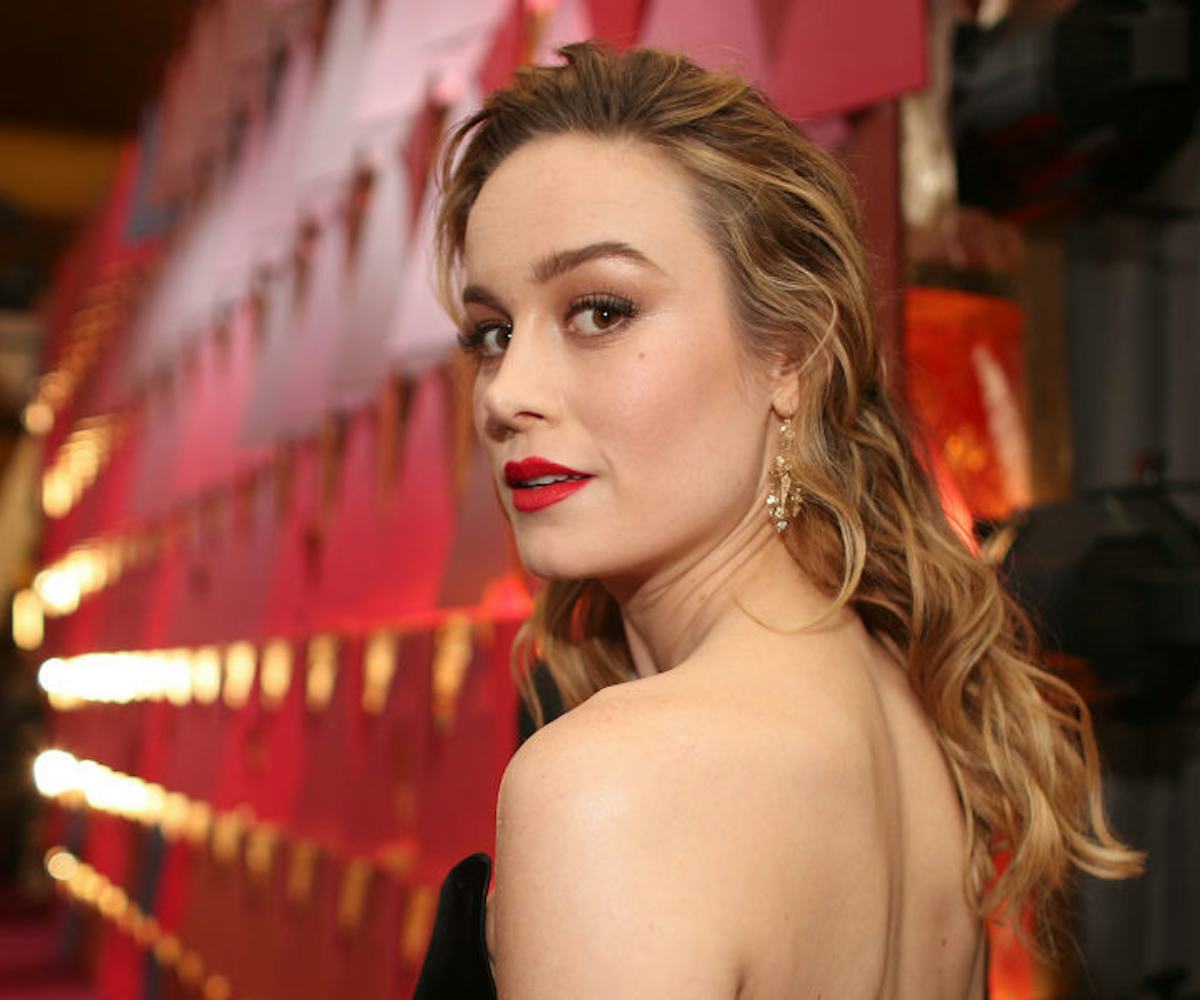 Photo by Christopher Polk/Getty Images.
Brie Larson's New Film Dragged For Stereotypical Depictions of India
'Basmati Blues' is facing some serious backlash
Brie Larson's upcoming movie, Basmati Blues, just released a new trailer—and the reception has been less than warm. Many people are calling out the film for its stereotypical depictions of Indians and its inclusion of the "white savior" trope, wherein a white person travels to a foreign land and makes everything "better" for its natives.
The trailer is blocked from being viewed in the United States on "copyright grounds," but the film is essentially about a scientist (Larson) who moves to India to sell her company's genetically modified rice, which ends up being harmful to the business of the country's native farmers. The movie was filmed in 2013 before Larson won her Oscar for Room and her career really picked up. But, some don't see that as being a legitimate excuse. Four years wasn't that long ago, after all. The vocal actress has yet to address the backlash, but the film's director Dan Baron and producer Monique Caulfield have since released a statement apologizing for the offense caused, saying, "we have heard a number of voices that have understandably reacted to a trailer that is not representative of the film as a whole." They go on to clear the air about the actual plot of the film, explaining:
This movie is not about an American going abroad to solve India's problems. At its heart, this film is about two people who reach across cultures, fight against corporate greed, and find love. Basmati Blues is an ensemble musical romantic comedy. The film explores our responsibility for our actions and for each other, and attempts to do it in a disarming way, using music, comedy and romance. Basmati Blues is a love letter to multiple eras of Bollywood cinema, musicals, and classic Hollywood romantic comedies. We are confident that the film, when seen in its entirety, will bear out our appreciation and respect for India and its people.
Since the film doesn't come out until 2018, we can't yet judge the entire work, but given the reaction to the trailer, it doesn't look like the full-length will fare too well at the box office. There's an easy fix to the cultural stereotyping problem in creative media, though: Hire nonwhite creatives to tell their own stories. So, do yourself a favor and binge on some Bollywood classics instead.