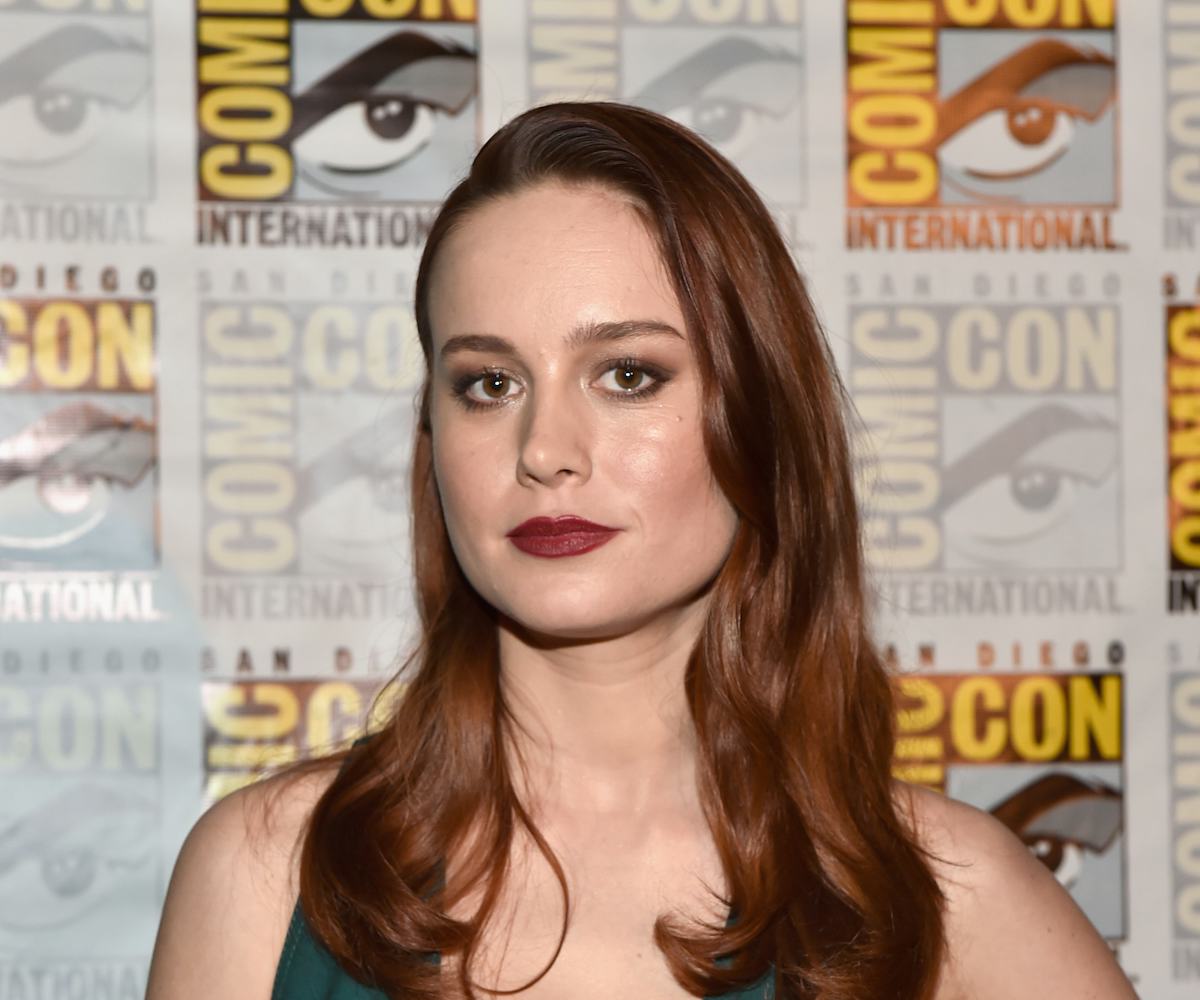 Photo by Alberto E. Rodriguez / Getty Images
Brie Larson Had To Apologize For Petting A Dolphin's Belly
Over the weekend, Brie Larson got churned through the gears of the outrage machine when she posted a photo to Instagram that showed the actress petting the belly of a dolphin. The photo, which was taken 12 years ago when the 26-year-old Larson was a young teenager, was captioned, "I touched a Dolphins belly while sporting a trucker hat in 2004. #noregrets #fbf." It was meant to be a lighthearted throwback to a fond memory, but instead, commenters pounced on the pic, twisting it into a demonstration of animal cruelty. As these things go, Larson was forced to offer a lengthy apology in a follow-up post:
I posted a photo previously that encapsulated a silly moment in my weird life. I forgot that through social media and random interviews you do not know all the facets of me and what my concerns are. We should be concerned about the well being of all animals. Yes, Dolphins. Along with every other creature. There are problems with animals in captivity. There are problems with animals living in the wild. It has always been a priority of mine to speak for those who cannot speak for themselves. I apologize if the photo appeared to endorse animal cruelty.
To her credit, Larson left the original post up, with a slight edit to the caption that reads: "I do not support animal cruelty." No kidding! What sane person does? And by all accounts, Larson is a sane person. Her having to state openly that she does not support animal cruelty can be seen as a dig at those people who took a playful photo and warped it into something far more sinister. There is a valid conversation to be had about dolphins and other wildlife being held in captivity—you can have said conversation here—but in this case, the comments section of Larson's Instagram post is probably not the place to have it.