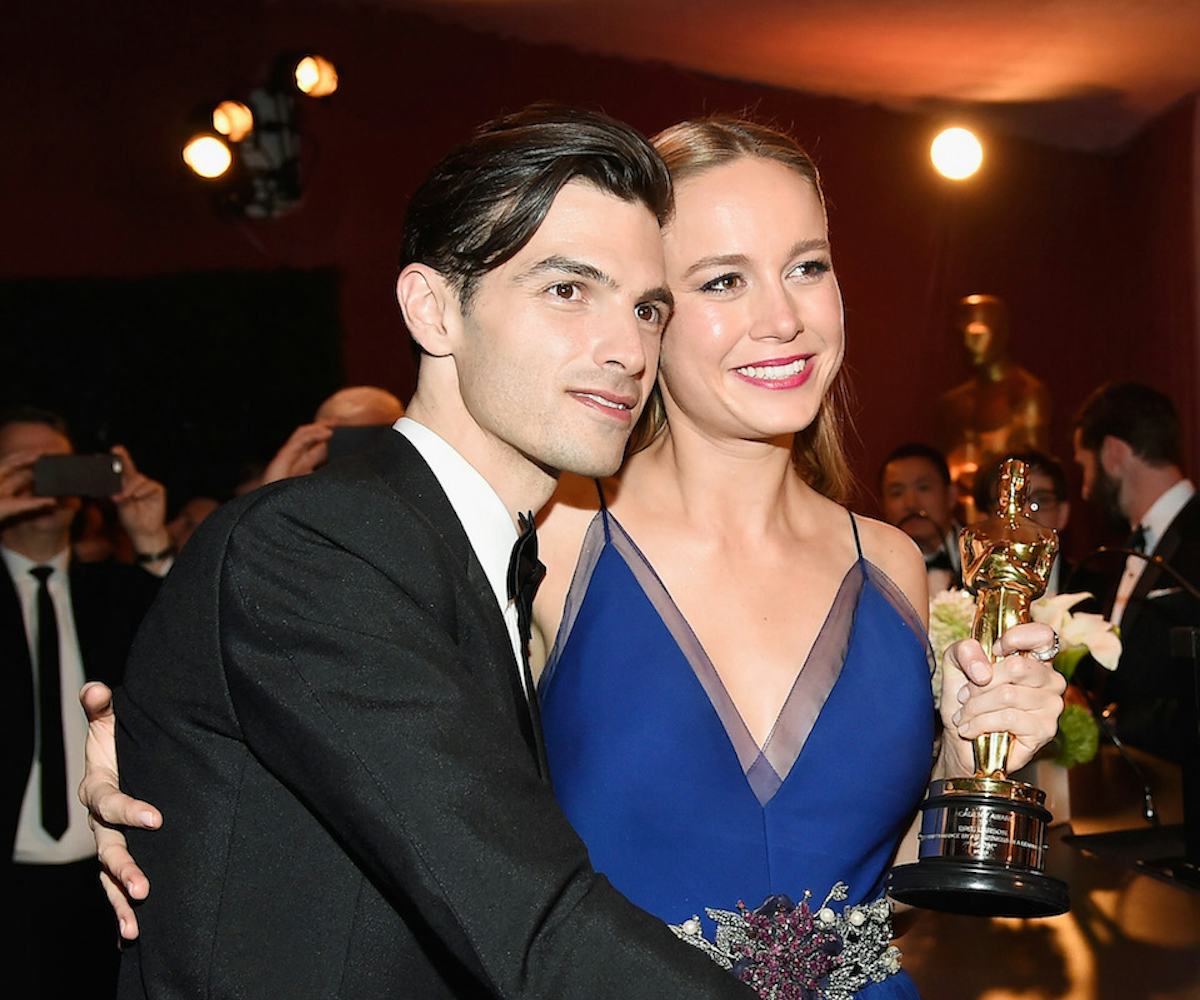 Photo Kevork Djansezian/Getty Images
Brie Larson Is Engaged!
To longtime BF Alex Greenwald
To cap off to what's been her best year ever, actor Brie Larson has confirmed to the press through representatives that she is indeed engaged to her longtime boyfriend, Alex Greenwald. Larson, 26, and Greenwald, 36, have been together since at least 2013.
Yes, the last 12 months have been dead perfect for the former teen-punker and Scott Pilgrim ex. On top of winning an Oscar for her stunning performance in Room, she appeared in Amy Schumer and Judd Apatow's Trainwreck, and signed on to her first huge blockbuster project, 2017's Kong Island. Oh, and then there was the whole matter of hosting Saturday Night Live this weekend where, according to all reports, she was downright charming.
Greenwald, as many of you know, is the frontman of Phantom Planet, the indie group that gave us the anthemic theme to '00s meta-soap The O.C. ("Cali-forn-ya, here we cooommmee!"). Larson has made a habit of shouting him out during her various awards speeches—first in 2013 for her Gotham Independent Film Awards for the under appreciated Short Term 12 and then this year for her Oscar. "Alex Greenwald. I love you, the whole thing," she said on the stage in February. 
There's no word on whether Larson's Room co-star, Jacob Tremblay, will serve as ring bearer, but we're pulling for that. Congratulations to the happy couple.
(Us)