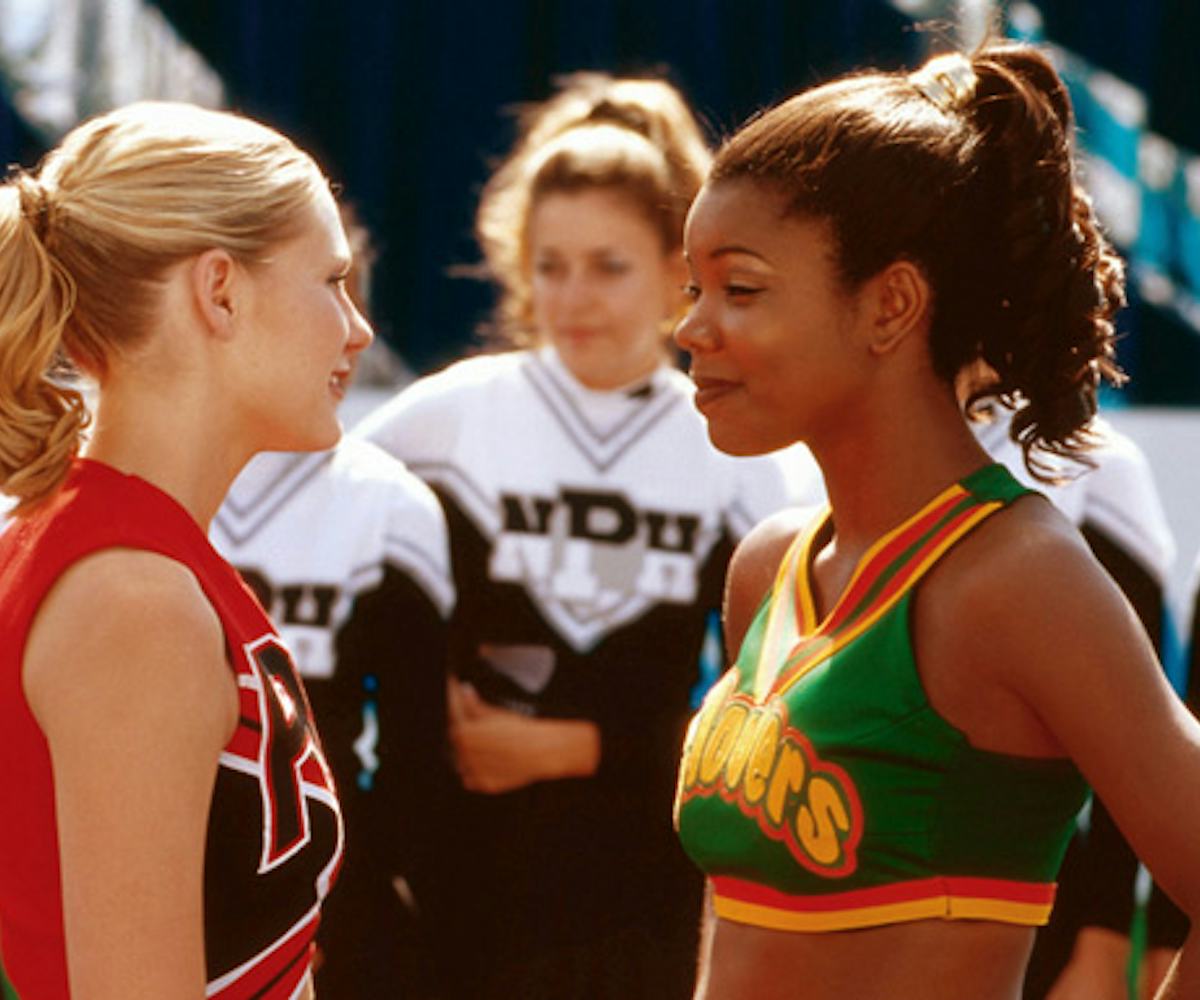 Photo via Universal Pictures
'Bring It On' Had An Amazing Cast Reunion
After capturing our hearts in the year 2000 and taking reign as the most important cheerleading movie ever, Bring It On has remained one of our favorite teen flicks for the past 15 years. And now, with a spread in the reunion issue of Entertainment Weekly, it seems the stars of the film still feel the same way.
Bring It On wasn't just another teen movie. This cheer-centric film made us ask real questions about friendship, competition, and, before we even knew the word for it, appropriation. While the Peyton Reed-directed flick was certainly sexy, cute, and popular to boot, it also had a whole lot of heart—and it gave us plenty of sequels to watch and rewatch. And for the actors, it was a project that made for tons of great memories.
In the shoot, Gabrielle Union, Kirsten Dunst, Eliza Dushku, and Jesse Bradford reminisce on their days spent filming, the audition process, and their assorted adventures on- and off-set. This reunion is truly something to cheer about. Read their full interview at Entertainment Weekly.
(via USA Today)