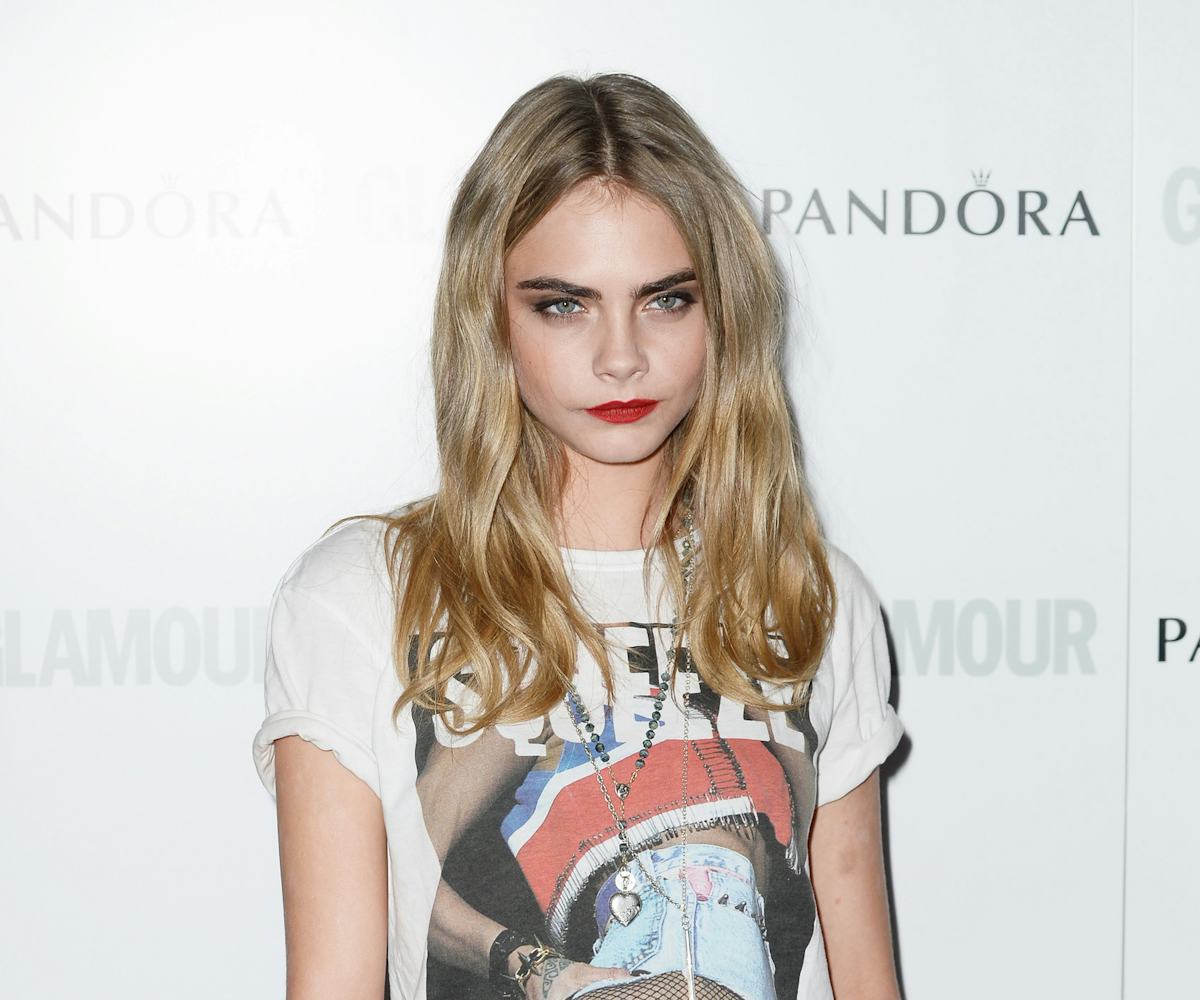 everything you need to know about the british style awards
we're here to help you make your vote.
Whether you heart Vivienne Westwood's Sex years or owe your entire closet to Topshop, we're plenty indebted to English fashion.
So when the British Style Awards announced the nominees for the 2013 British Style Award today, we obviously took very careful note of who made the cut. After all, some of our favorite It Girls (from Cara to Alexa to Florence) hail from the motherland. And since we--the public--are allowed to vote in this category, it's all about getting yourself educated before placing your vote.
The winner is supposed to be someone who "embodies the spirit of British fashion and is an international ambassador for London as a leading creative fashion capital," which is a vague way of saying someone who is really, really cool. To help you decide just which nominee that best applies to, we've created a cheat sheet. Click through the gallery to see all of the nominees, plus just what they do to deserve the award. Then let us know who you're voting for on Twitter and Facebook (and of course, place your vote right here)!
WHO: Carey Mulligan
WHAT: Actress
WHY: Because she can make even cut-outs look classy.
WHO: Alex Turner
WHAT: Musician in Arctic Monkeys
WHY: Because he's got the rock'n'roll vibe down pat (also, because he somehow made the list and his ex, Alexa Chung, didn't--shocking!).
WHO: Cara Delevingne
WHAT: Model
WHY: She wears explicit tees on the red carpet (also, made balaclavas a thing).
WHO: Ben Whishaw
WHAT: Actor
WHY: That's a good question. This was probably the best red carpet outfit we could find of his--but handsome, right?
WHO: David Beckham
WHAT: Athlete-turned-entrepreneur
WHY: Because even in sneakers he doesn't look like a total slob.
WHO: David Gandy
WHAT: Model
WHY: Because he's just too handsome to not nominate.
WHO: Dermot O'Leary
WHAT: Radio host
WHY: Err...because he carries a helmet on the red carpet?
WHO: Florence Welch
WHAT: Musician
WHY: Because her hippie-hipster style never looks forced.
WHO: Harry Styles
WHAT: Musician
WHY: Because his last name is Styles, duh.
WHO: Anna Wintour
WHAT: Editor
WHY: She's, like, twice our age but we'd still totally steal most of the clothes in her closet.
WHO: Helena Bonham Carter
WHAT: Actress
WHY: Because she never has--and never will--give an F about fashion, which makes her kooky get-ups even cooler (just ask Marc Jacobs).
WHO: Duchess of Cambridge
WHAT: The almost-queen
WHY: Because someone has to look flawless (and flawlessly boring) every single day.
WHO: Idris Elba
WHAT: Actor
WHY: Any guy in stripes and nerd glasses gets our nod of approval.
WHO: Jamie Dornan
WHAT: Actor
WHY: He's been kinda under-the-radar until he landed the role of Christian Grey, so now all we can do is imagine him naked. I mean, with really nice suits on.
WHO: Jamie Hince
WHAT: Musician
WHY: Because we sometimes see photos of him and Kate Moss out and secretly think that he's actually dressed much cooler.
WHO: Kate Moss
WHAT: Model
WHY: Do we even need to explain this one to you?
WHO: MIA
WHAT: Musician
WHY: Because she's not afraid of double denim, clashing prints, or just about anything else in fashion (or otherwise).
WHO:Naomie Harris
WHAT: Actress
WHY: She wore Gucci's cut-out bra months before the spring '14 collection even hits stores.
WHO: Susie Lau
WHAT: Blogger
WHY: She never fails to deliver in the kooky-cool department.
WHO: Tinie Tempah
WHAT: Musician
WHY: We'd totally steal this look from him. Sorry, Tinie.