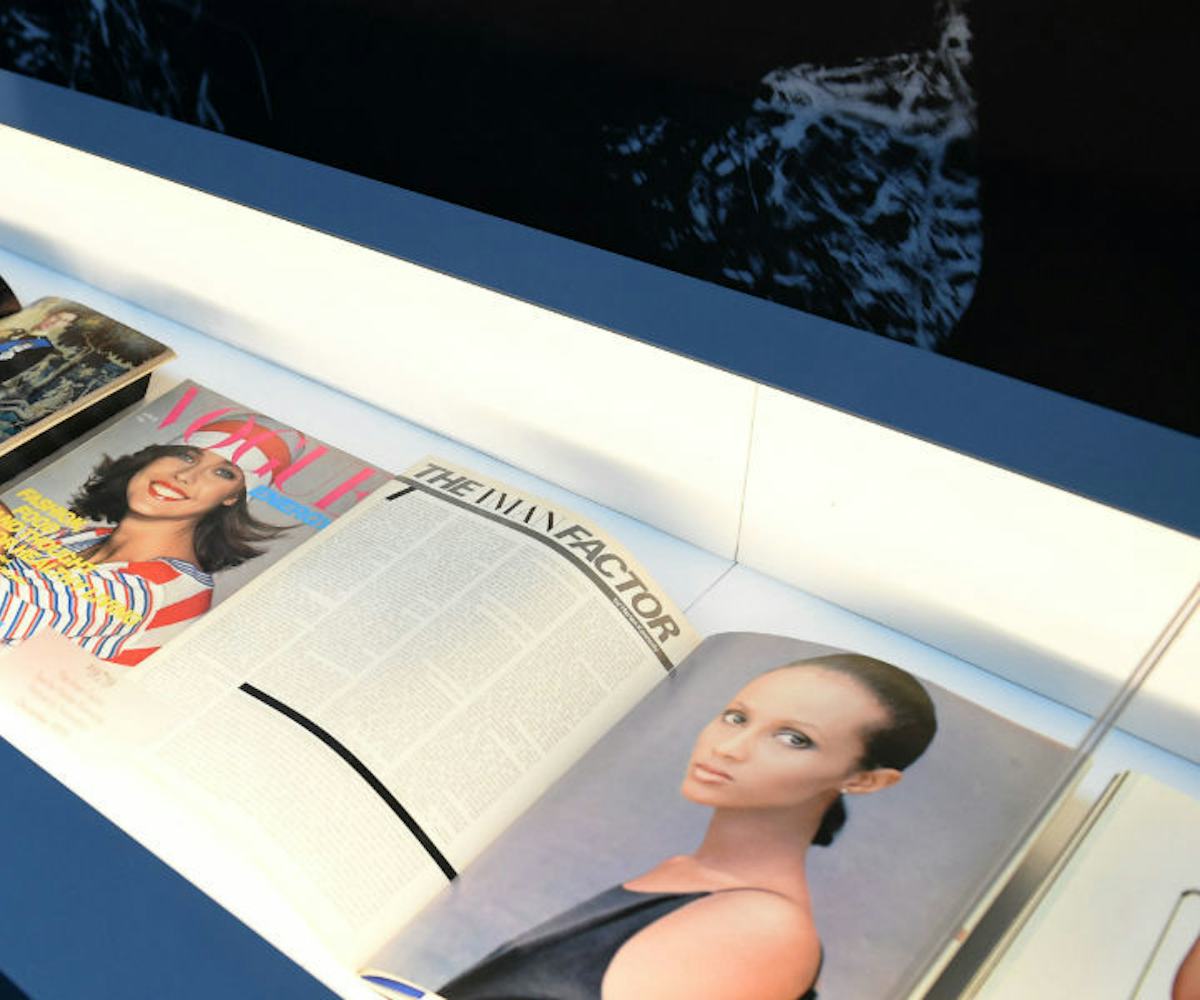 Photo by Stuart C. Wilson/Getty Images.
The New British 'Vogue' Cover Isn't Great
Yes, we still need to talk about diversity
Edward Enninful being appointed the new editor-in-chief of Britain's Vogue is a good thing—great, in fact. He's the first male, first black, and first queer editor to be at the helm of the magazine. And, the first non-white man to edit a major women's fashion magazine. That will always be something to celebrate, but the publication's latest issue is rubbing a couple of people the wrong way. 
The special Hollywood February issue features Margot Robbie and Nicole Kidman as its cover stars. It quickly made the social media rounds not for the subjects themselves, but what the cover lines consider "Hollywood's New Era," which includes a list of mostly white actresses. To top it off, the bottom right cover line reads "Why We Need To Talk About Race," all while featuring two white actresses on the cover. It… isn't great, and the internet noticed. 
Now, the juxtaposition of the cover image and the message is not a good look, for sure. Should Enninful be called out and held accountable for the tone-deaf decision? Yes. But, at the same time, should he have to shoulder the burden of being the main person attempting to diversify the publishing industry? There's a lot of pressure on him—more than most, ahem, white editors—and that's not fair. It's possible he's still figuring out his flow and finding his footing at the publication. 
Plus, we're all, quite literally, judging an issue by its cover. Enninful posted one of the stories housed inside the magazine on his Instagram, which profiles different, diverse suffragettes "continuing the fight for equality." Who's to say what else the pages hold. 
Guess we'll have to wait until tomorrow, when the issue hits stands, to see for sure.