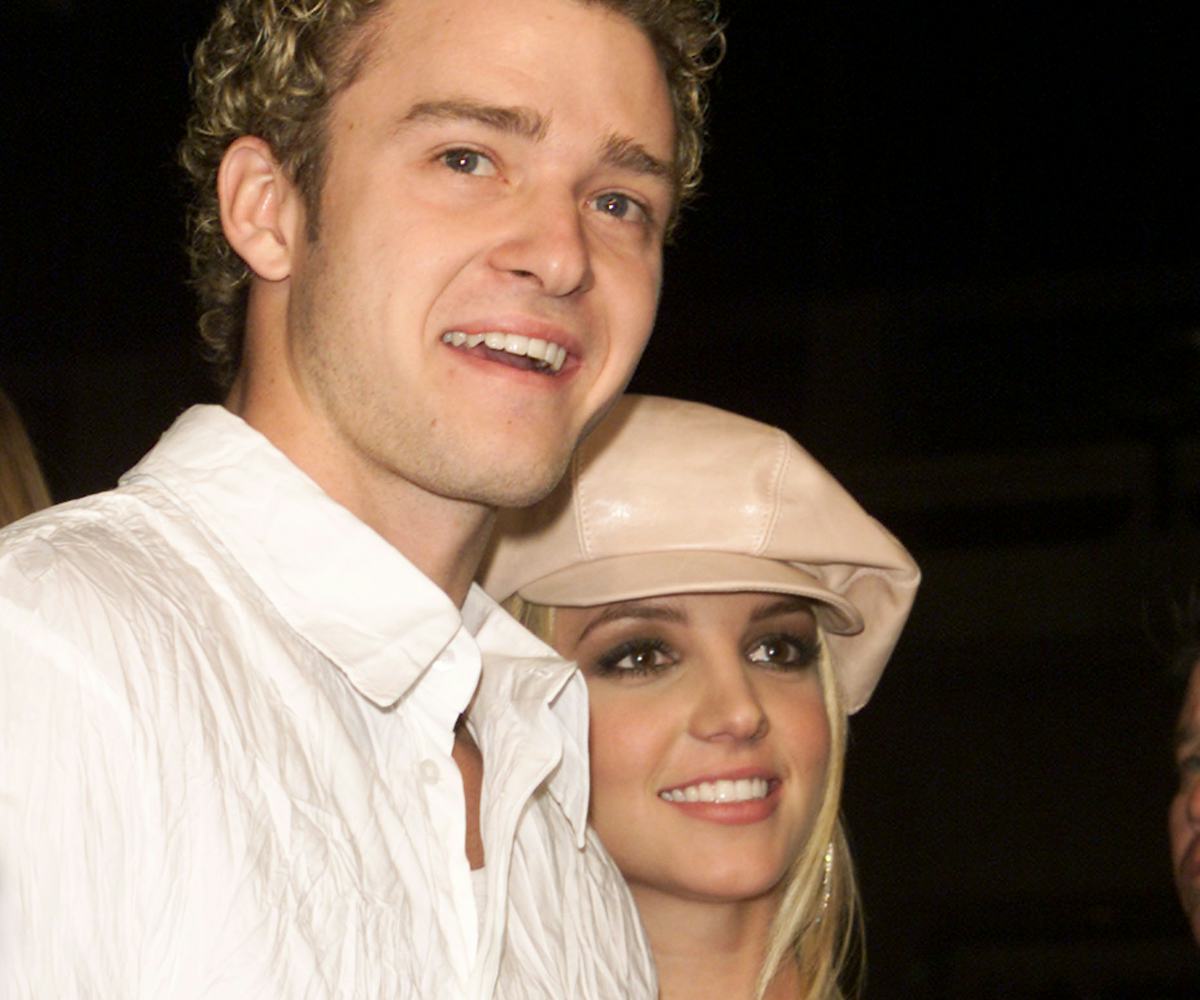 Photo by Kevin Winter
Relive Britney Spears And Justin Timberlake's First Kiss In Lifetime Teaser
Even though almost 20 years have passed, the world is still not over Britney Spears and Justin Timberlake. The pop stars were the ultimate power couple during the late '90s, but it all came crashing to an end in 2002. Now, we get to savor this precious moment in time through Britney Ever After.
The first teaser for the unauthorized Lifetime biopic shows the Southern sweethearts experiencing their first kiss. In the clip, the celebrities are bonding over being homesick for the comfort of their small town upbringings. Is it cute, cheesy, or cringe-worthy? We'll let you be the judge of this hella over-the-top narrative.
The film follows Spears' rise to fame after joining the Mickey Mouse Club. When Britney Ever After was first announced, a rep for the international icon told Entertainment Weekly that she would not take part in the biopic "in any way, shape or form," and that it does not have her blessing. (Youch!) We're assuming the same can be said for Timberlake as well.
Britney Ever After premieres on February 18 at 8pm EST. Watch all the awkwardness ensue in the video, below.