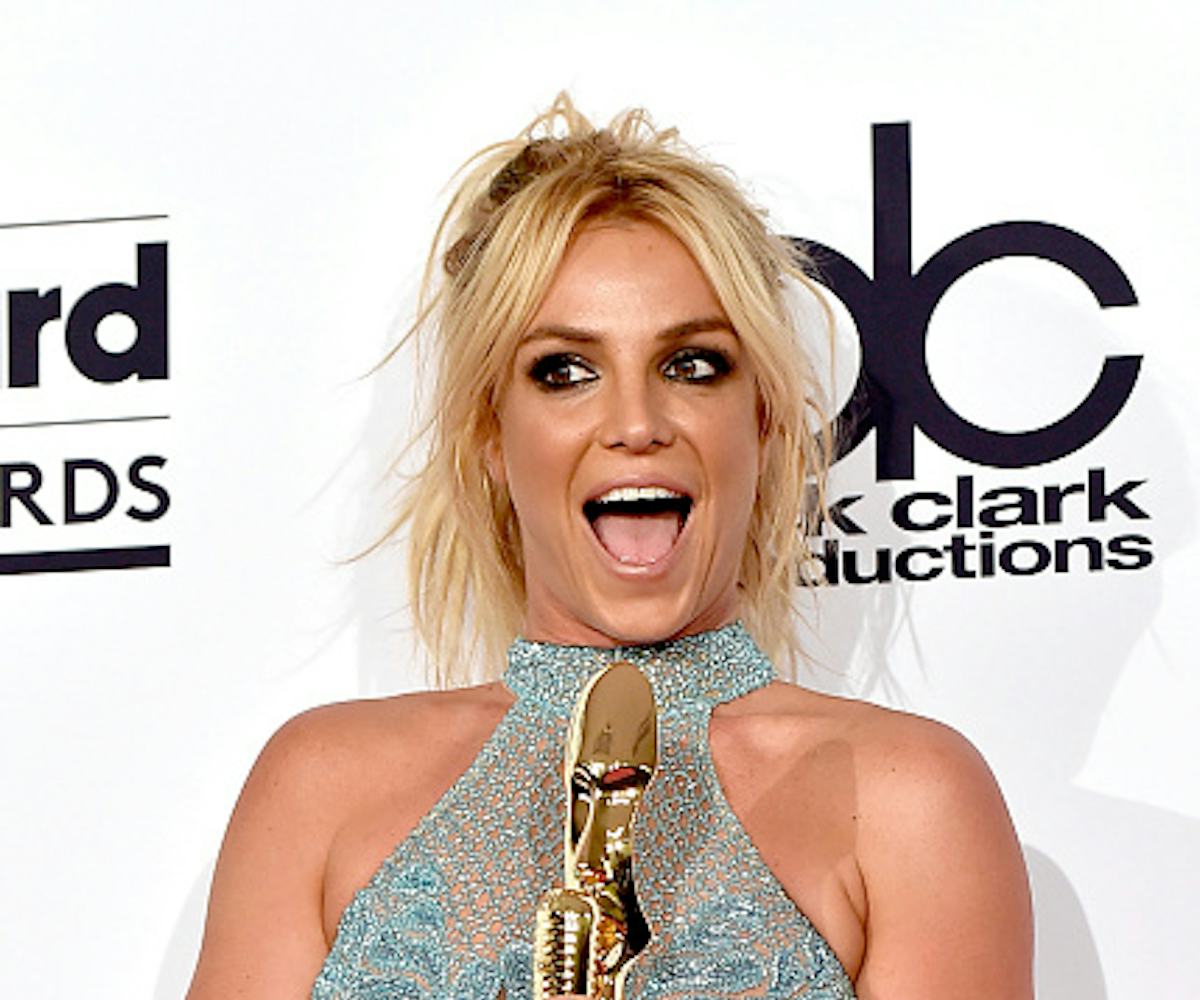 Photo by David Becker/Getty Images
Britney Spears' Single Has Leaked
Since her last album, Britney Jean, Britney Spears has been rocking her Las Vegas residency. Then, earlier this month, the pop star made a big announcement: She would be releasing her ninth studio album, Glory, on August 26. Videos for two songs, "Private Show" and "Make Me," have already been released, but now, fans can jam out to her latest single, "Clumsy," which is definitely the beginning of a new era. A few seconds into it, you'll already want to get up and swing around.
If you listen closely, you'll find that the lyrics are all about what goes down in the bedroom. Throughout the track, she sings, "Call me a fool/ Call me insane/ But don't call it a day/ Closer to you/ Closer to pain/ It's better than far away." She even adds in an "oops" every now and then. Yep, she did it again.
Stream the upbeat track below and pre-order the new album here.