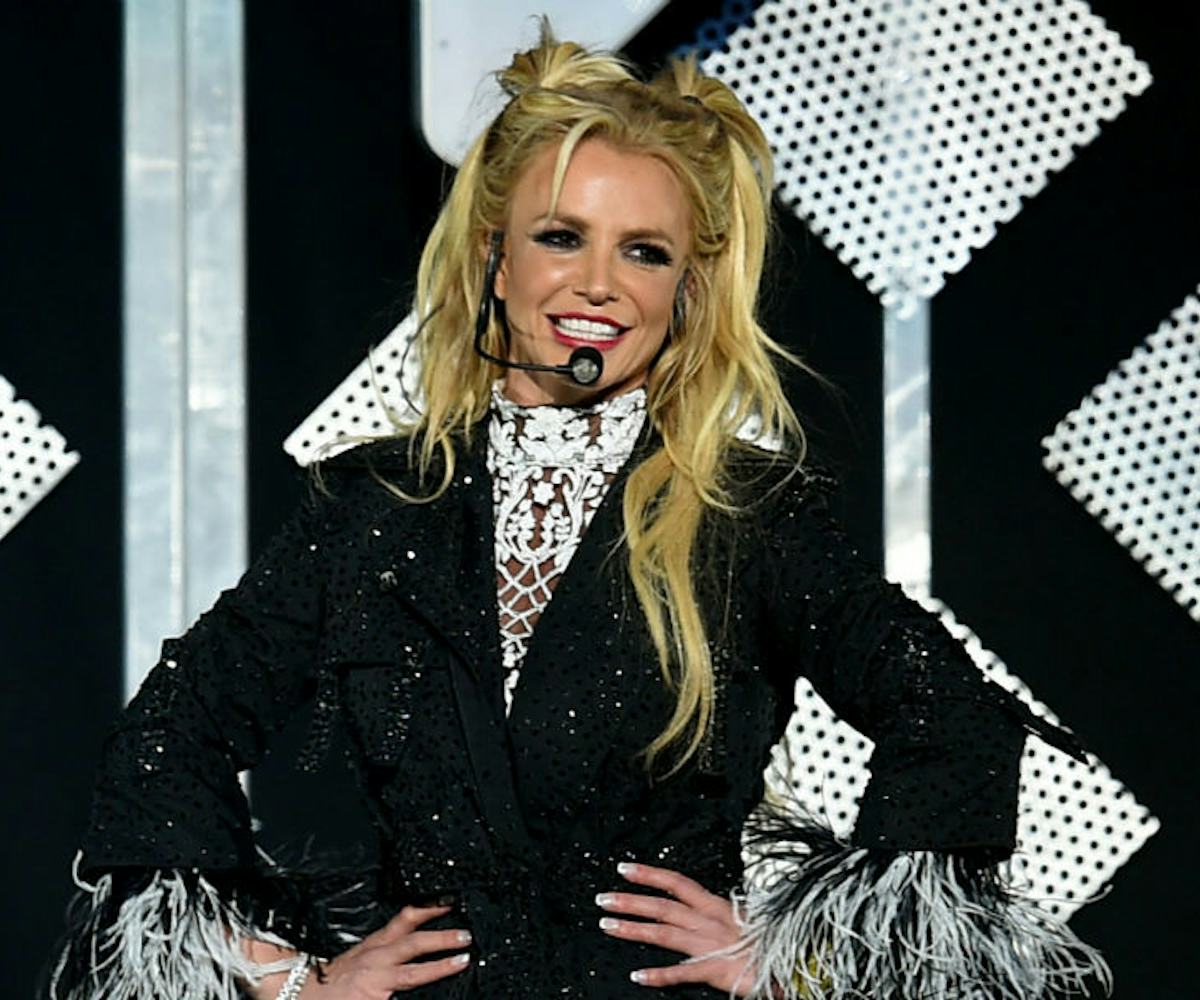 Photo by Kevin Winter/Getty Images for iHeartMedia.
Britney Spears Is Launching A Fashion And Lifestyle Line
Last month, Britney Spears became the face of Kenzo, reminding everyone that she's the "quintessential queen of denim." Surprisingly, the gig marked the pop star's first luxury fashion campaign and reminded us all that we need more Britney-approved apparel in our lives. Lucky for us, that's happening.
As WWD reports, Spears is launching a line of branded merchandise with Epic Rights. It won't just include clothes, either. The Britney Spears Lifestyle Program will also feature hair care, accessories, exercise gear, and electronics. "We see this new lifestyle collection as Britney's next step in connecting with her legions of loyal fans around the globe," her manager, Larry Rudolph, told WWD. "Sharing her style and fashion sense through products she has developed is a testament to her authenticity as well as her commitment to and appreciation of the fans that have made it all possible."
The strangest part about the collab news is that something like this hasn't happened sooner! The merch is set to launch next spring, but other details are sparse. We'll be wondering the following in the meantime: Will there be a denim ball gown? Or an easel? Who's going to endorse her dance workout video next?