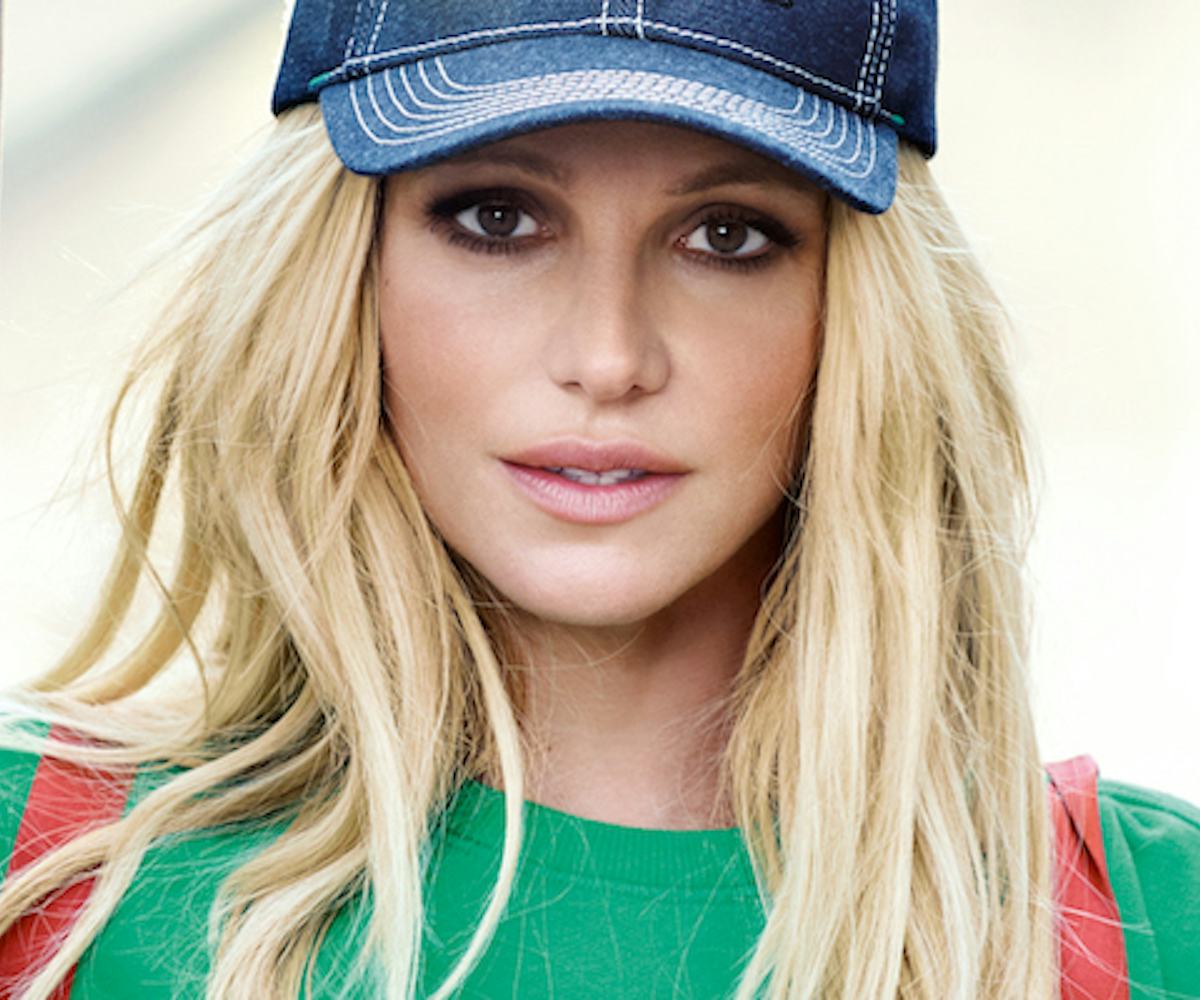 Photo by Peter Lindbergh
Britney Spears Just Topped Her Legendary Denim Ball Gown
While we never thought that Britney Spears could top her legendary denim moment (you know, that time she wore a denim ball gown to the 2001 American Music Awards with a Canadian tuxedo-donning Justin Timberlake on her arm), she just went ahead and outdid herself.
Spears is the latest face of Kenzo, starring in the brand's new campaign for its La Collection Memento, a new offering inspired by the 1986 runway debut of Kenzo Jeans. The collection also draws influence from various "icons," making the pop star's presence in the ad feel very appropriate.
Spears is captured by Peter Lindbergh wearing a modern version of the denim gown: a denim bikini under a cropped denim jacket, paired with a denim baseball cap and thigh-high, lace-up denim sneaker-boots. It's a refreshing way to pay homage to Spears' reign as the "quintessential queen of denim," as the brand describes her. Other looks include a pink tropical multi-piece set and a classic Kenzo lime green sweatshirt paired with other athleisure-inspired pants and accessories.
We're not gonna lie, Spears looks almost unrecognizable in the campaign. But, she certainly looks good. I mean, it is Britney, bitch.
Check out Spears workin' it in the full campaign, below.