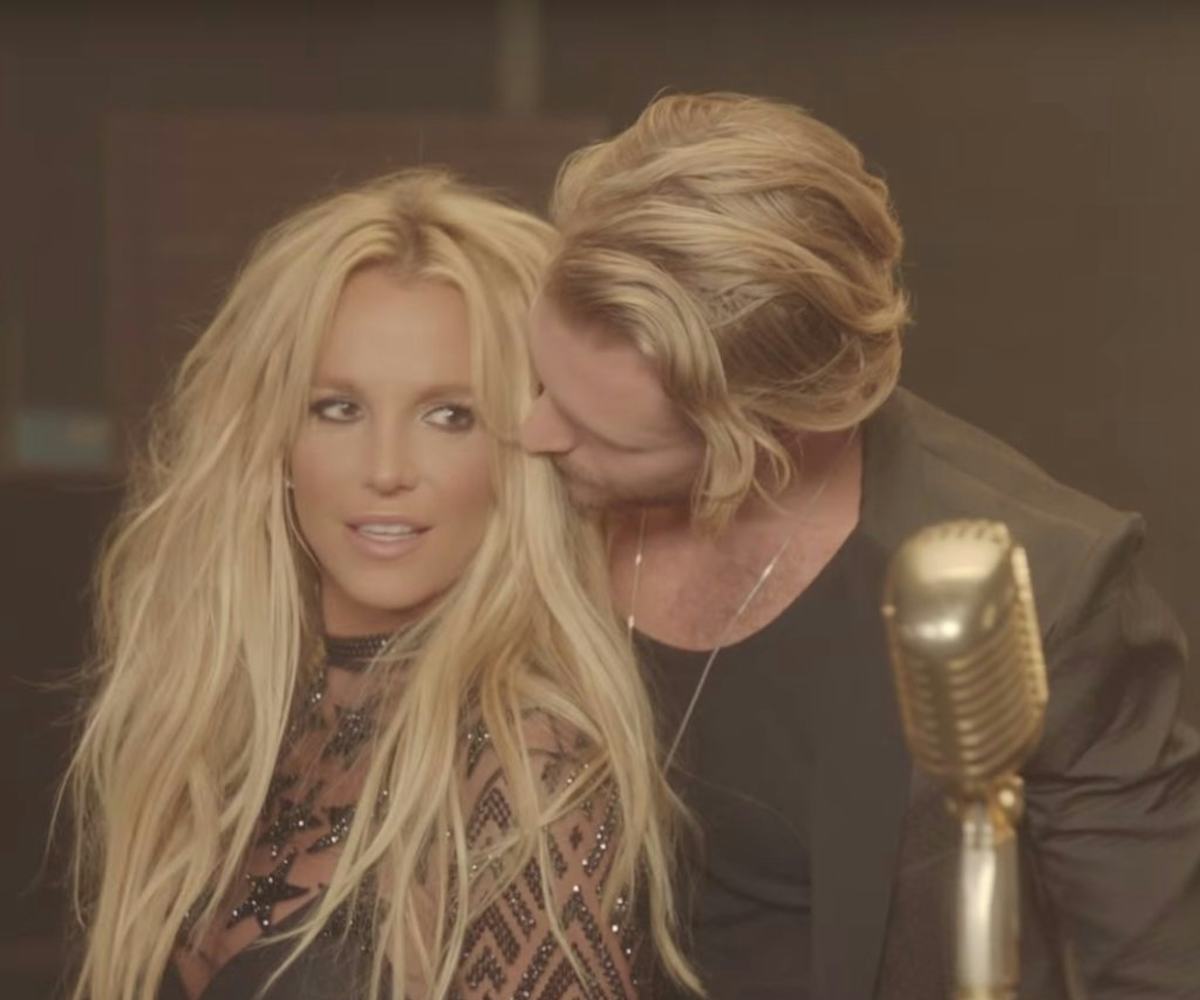 Photo courtesy of Vevo
The Original Version Of Britney Spears' "Make Me" Video Is Leaking Online
On Saturday we told you about the controversy brewing over Britney Spears' new "Make Me" music video, after it was revealed that an original version directed by David LaChapelle had been nixed by Spears herself. 
TMZ has released a snippet of the original, and it's easy to see why Britney's team thought it was "utterly disjointed," and had no "story line." Instead of the milquetoast version that was ultimately released, LaChapelle's version features Spears writhing on the floor in a black bodysuit, at one point appearing in a cage next to a pool.
Anyone familiar with the work of LaChapelle shouldn't be surprised by the provocative imagery. But according to sources close to the director, the video was rejected because it was too sexy, not because it made no sense. 
Either way, Spears' fans are desperate to see the original, and have started a petition to help get it released. "Since the music video for Britney Spears' lead single, 'Make Me…' to her new album Glory has been released, we Britney fans find that the music video is not a suitable representation of the song and we are calling for the original video to be released," the petition reads. "We ask that RCA Records/Sony Music Entertainment release the original video that was filmed by David LaChapelle for the song." 
So far, the petition has over 10,000 supporters, so expect the original to make its way online soon. Until then, you can get a glimpse of LaChappelle's kitsch-pop vision below.