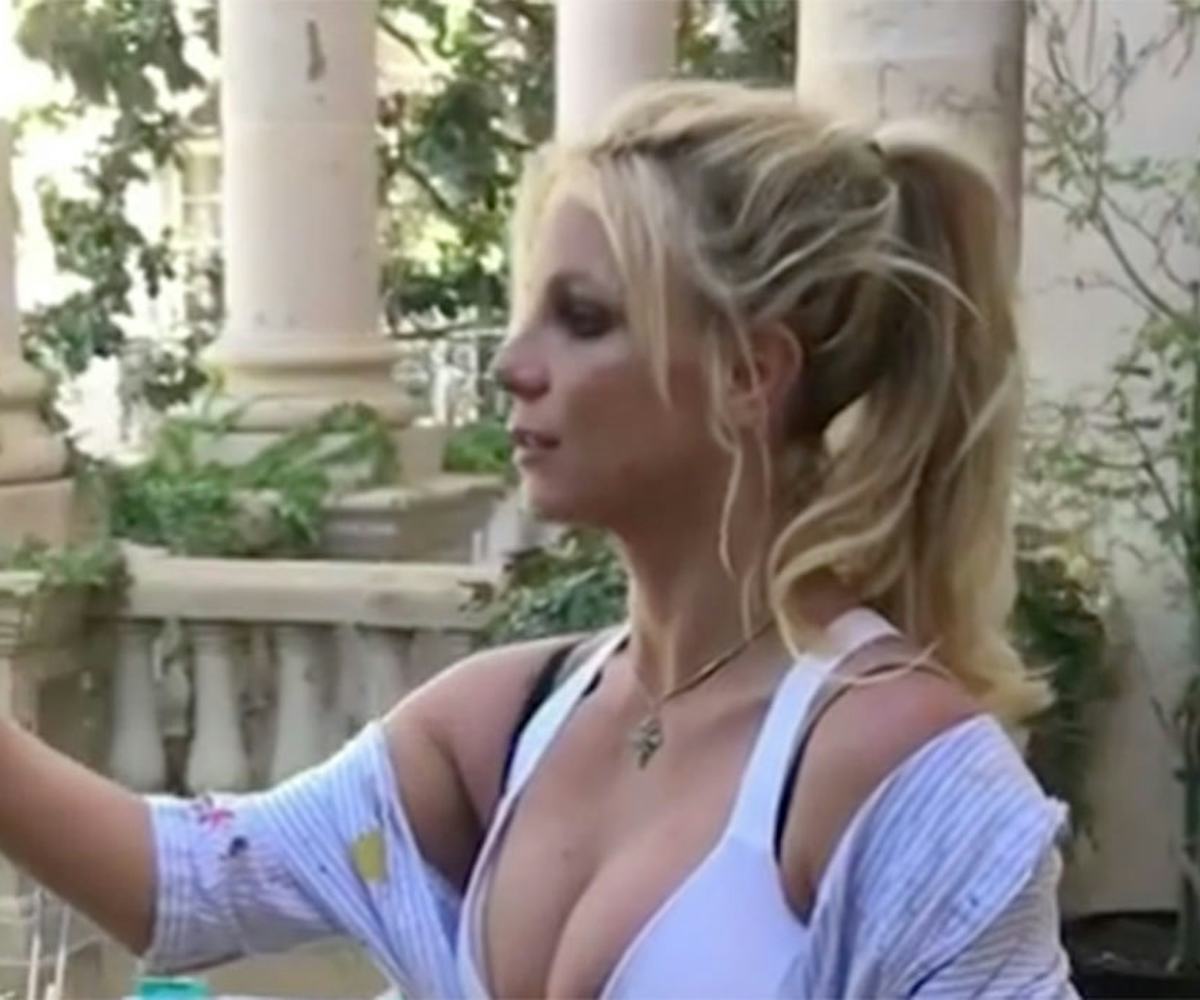 Photo via Instagram/@britneyspears
How Much Would You Pay For This Painting By Britney Spears?
On October 13, 2017, Britney Jean Spears propped up an easel on the terrace of her multi-million dollar mansion and painted. She captured the moment on film as the sweet caress of a Thousand Oaks, California, wind guided her brush across the canvas. One outfit change later, and a masterpiece was born. Van Gogh, who?
Well, dear reader, the masterpiece did not stay in Thousand Oaks. Britney Jean Spears, the artiste, donated the painting of candy-colored flowers to be auctioned at the Vegas Cares charity benefit, whose proceeds will help the victims of the October 1 mass shooting at the Route 91 Harvest festival in Vegas that killed 58 and injured more than 500 people. "The flowers in my painting represent a new beginning, and it's in that spirit that we move forward," Spears said in a video message at the event.
How much did the (priceless) impressionistic work go for? Turns out, $10,000, thanks to entertainment reporter Robin Leach. He is now the proud owner of the painting by none other than Miss American Dream Since She Was 17. See, below.