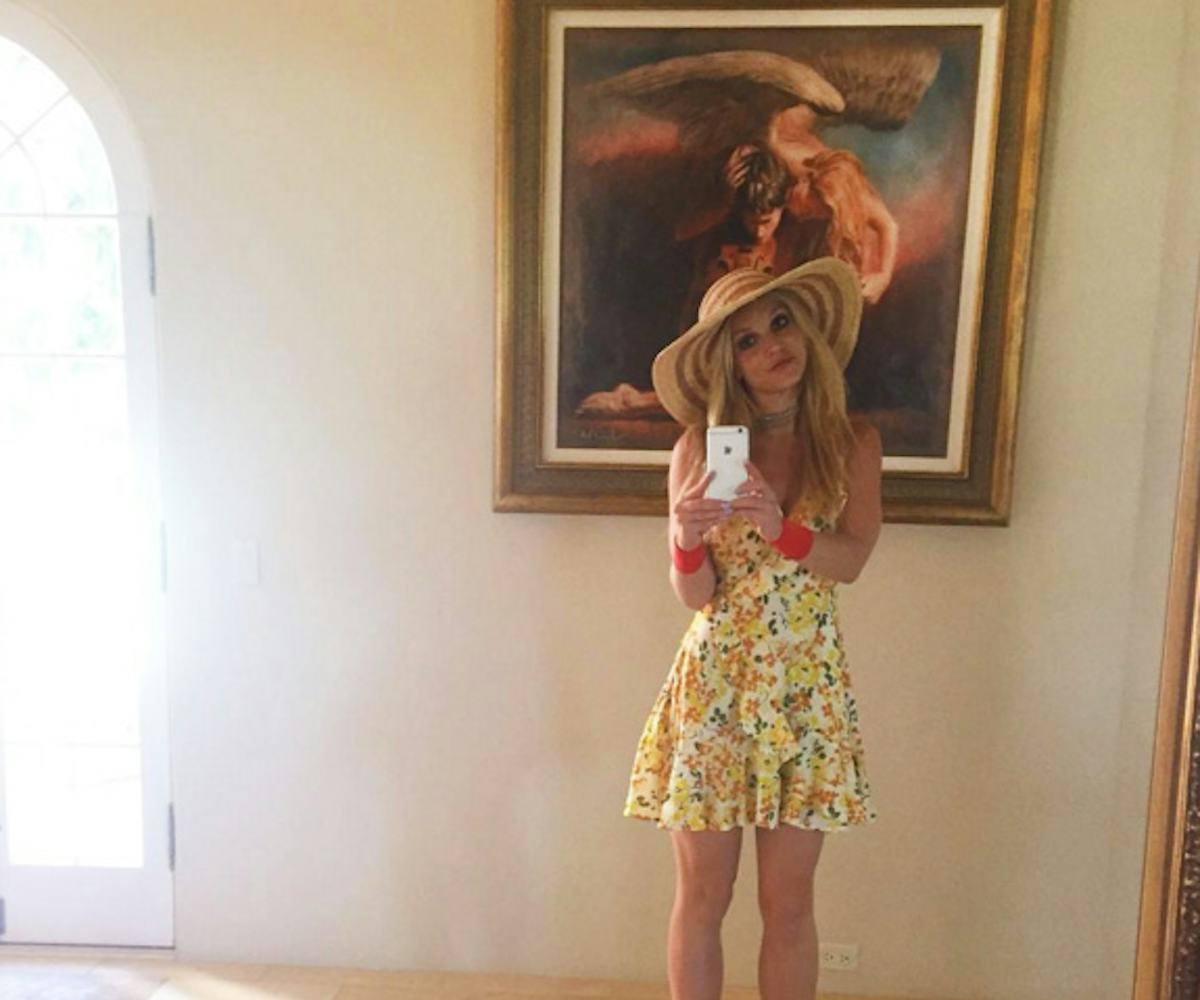 Photo via @britneyspears.
This Is What Britney Spears' $9M Mansion Looks Like
In her 2013 pop opus "Work B**ch," Britney Spears poses the following questions: You want to live fancy? Live in a big mansion? If your answer is yes, Spears has four more words for you: You better work, b**ch. In fact, you better work your way into $9 million, because that's how much it'll cost you to live in her big mansion.
Spears is selling her Thousand Oaks, California, home. The five-bedroom, seven-bathroom, 8,456-square-foot home sits on more than an acre of land and boasts expansive views of the Santa Monica mountains. There are three bedroom wings, a movie room, game room, and gigantic kitchen. There's also a pool and spa. Realtor.com's listing description says it's a home that "should not be missed." Marble everything, two-story ceilings, boatloads of outdoor space—Spears was living the luxe life. Now, she's moving into a five-bedroom home, also in Thousand Oaks, that's on 20 acres and features a tennis court and a three-hole golf course, and comes with a price tag of $7.4 million. She asked for more, and she certainly got it. To virtually tour Spears' former home, the gallery below awaits.
Daaaaaaaamn, Britney!
A living room fit for pop's reigning princess.
An echo chamber that is also a living space.
Super-sized kitchen.
Bedroom luxe to try.