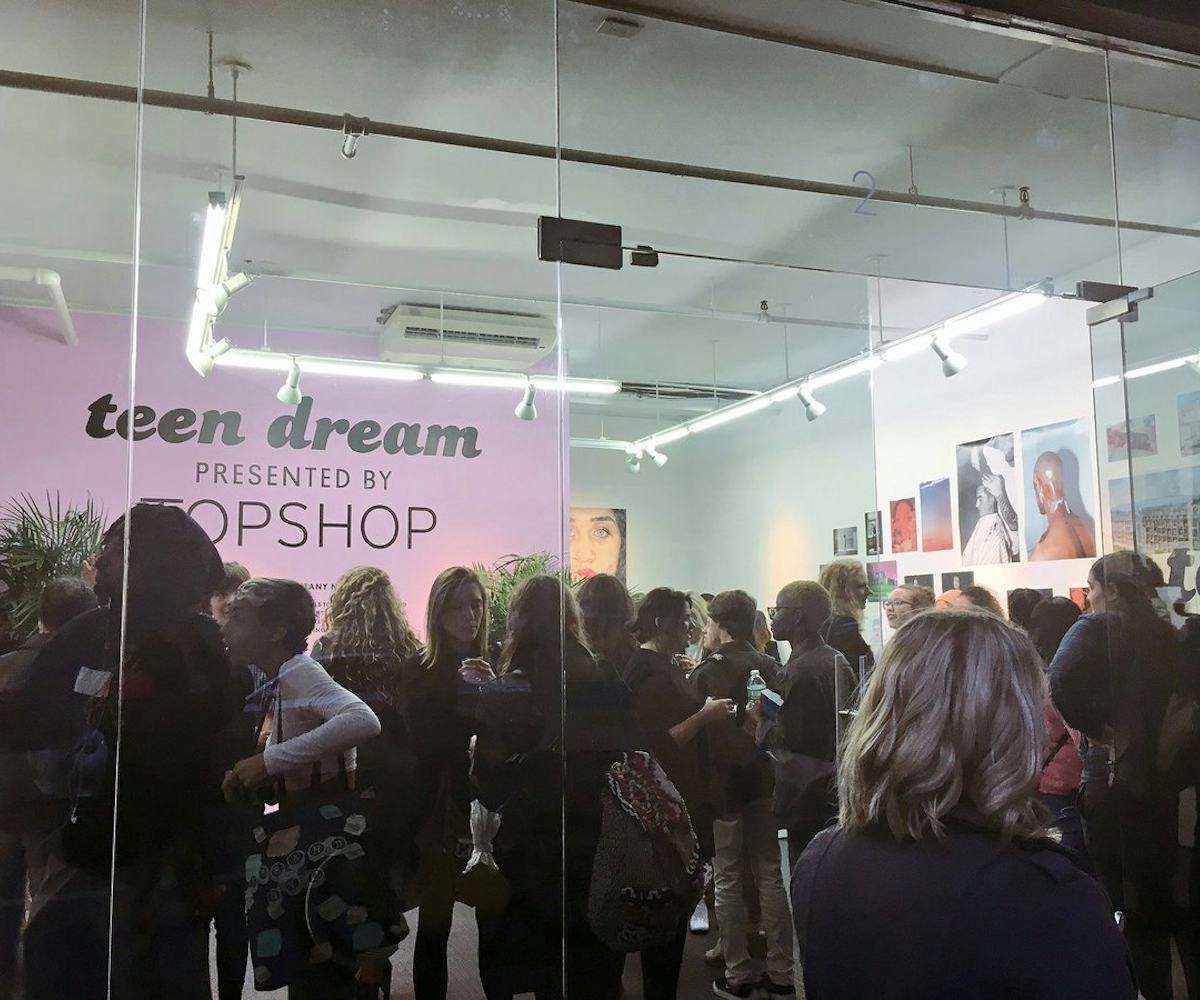 Photo by Sydney Gore
Brittany Natale Creates Safe Spaces For Women To Celebrate Their Strength Through The Power Of Art
Teen Dream presented by Topshop
Like most teens, Brittany Natale used to put too much pressure on herself about everything. "My teenage years were a time of great change for me," she says. "My parents divorced, my mother moved out of state, and my father was out of the picture—and from then on, I was raised by my grandmother and my grandmother's sister."
Natale grew up surrounded by all the creativity that New York City had to offer from the museums to galleries to libraries. Her grandmother is a painter who proudly displays her work in her home, and her great-aunt is a pianist who took classes at Juilliard. As the daughter of a Parsons School of Art and Design Illustration graduate, she always had the creative gene. Rather than create her own pieces, though, Natale is more interested in providing a space for artists to speak their truth—specifically young women. She says:
I always wished there were more spaces for girls to go where they could not only create and share their art but also connect with each other on a personal level. After seeing a photo of my mother from an open-air art exhibit she did with the Met when she was 13, I knew I needed to make it a reality! 
Becoming an art curator and producer was a natural step for Natale. "Oddly enough, I feel like every experience in my life, no matter how seemingly insignificant or even painful, has somehow prepared me for curating and producing issue-focused art shows," she explained. "I feel like there is a reserve of motivation within to make and see change via art whether it is through curating an art show or producing an arts-related event."
Instilled with a "wing it" attitude from her mother, Natale launched the inaugural Teen Dream exhibition this past April. Through this endeavor, she hopes to create "actual, physical spaces where girls can connect and feel comfortable talking about anything from mental health to family dynamics to relationship dynamics and beyond via their artwork." She adds, "I want viewers to not only become more aware of the many issues that we are faced with today but also on the strength that is needed to overcome them." 
After attending the first Teen Dream event in Brooklyn, New York, Topshop reached out to Natale about collaborating on the next Teen Dream show. The result is what spectators will see on display this weekend in downtown Manhattan. 
Natale found most of the artists organically through research on the internet—Gala Prudent was photographed in an article that she was reading; Remi Riordan and Alyson Zetta Williams had work in Crybaby Zine and GOHS Zine Club Mag (now Zetta Mag); photographers Nakeya Brown and Lani Parilla collaborated with Fabiola Ching for Coalition Zine. 
More than 30 artists between the ages of 15 and 22 have work featured in the latest exhibition. The pieces touch on a variety of issues such as mental health, relationships, gender inequality, and female empowerment. 
"I feel like all of the work in this show is very honest and fearless," says Natale. "It isn't afraid to address the very real, very common issues that many female-identifying individuals face today."  
Teen Dream is open this weekend until October 2. Take a look at some of the works on display in the gallery, below.