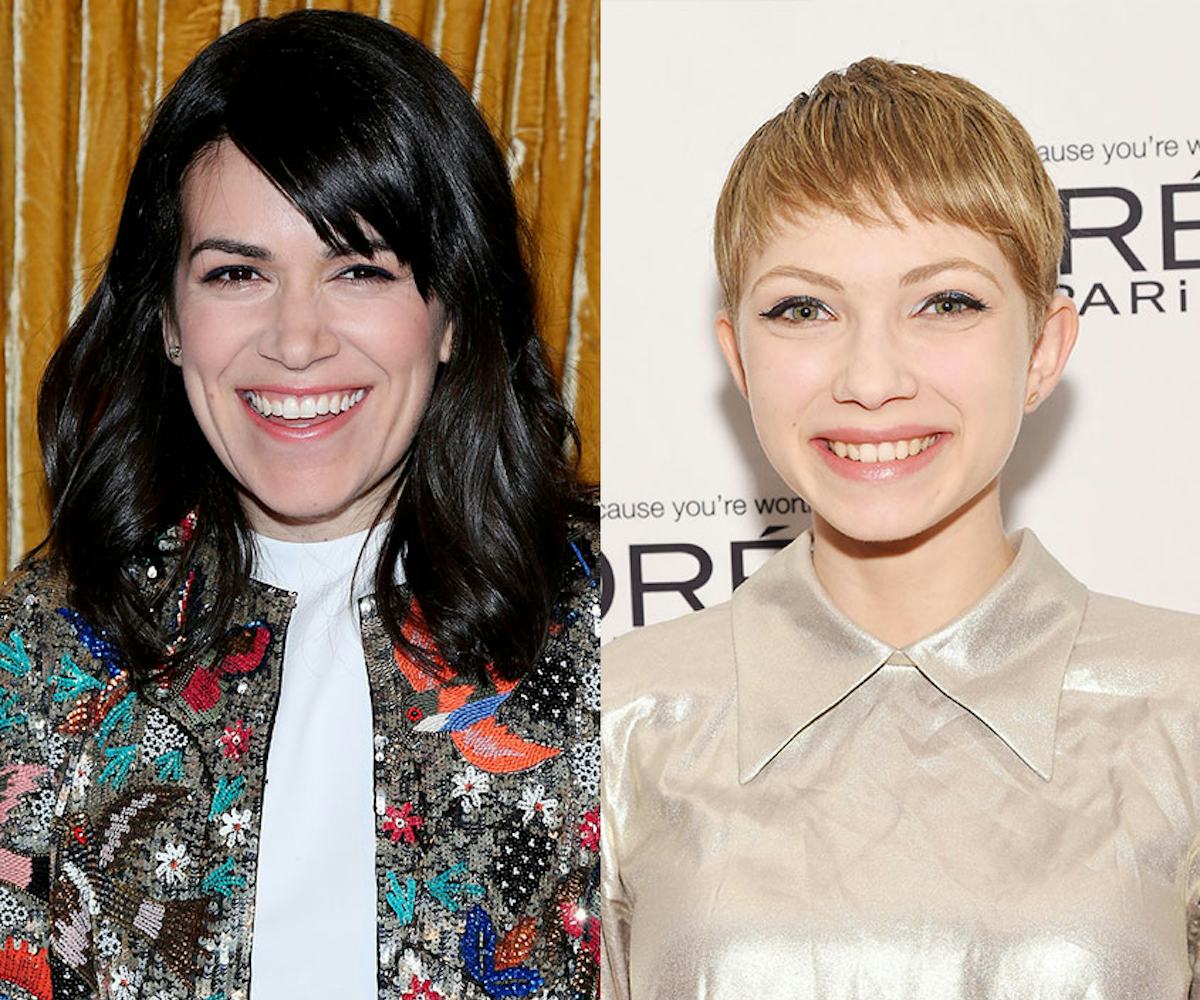 Photos by Rob Kim and Larry Busacca/Getty Images
Broad City's Abbi Jacobson And Tavi Cast In Film You Will Surely Watch
Well, this is rather nice. The Wrap reports that both Abbi Jacobson of Broad City and Rookie publishing magnate (and rising actor) Tavi Gevinson will star in the upcoming ensemble film Human People from director Dustin Guy Defa. The movie, which will follow multiple people through multiple plot lines over the course of one day in New York City, is Defa's first project using actors of such note. 
Also in the cast are Michael Cera, whom you know quite well, Michaela Watkins of Hulu's Casual and just generally being funny, and Philip Baker Hall, a classic "that guy" of the indie-film world. Oh, and, yes, you did remember that Cera and Gevinson recently appeared together in the Broadway production of This Is Our Youth. Well done, you.
Gevinson has been slowly adding to her IMDB page with credits in 2013's indie Enough Said, Scream Queens, and, wait for it, The Simpsons. Jacobson will soon be seen in the sequel to Neighbors, Neighbors 2: Sorority Rising, and the new season of Broad City, which can't come soon enough, really. 
(via The Wrap)