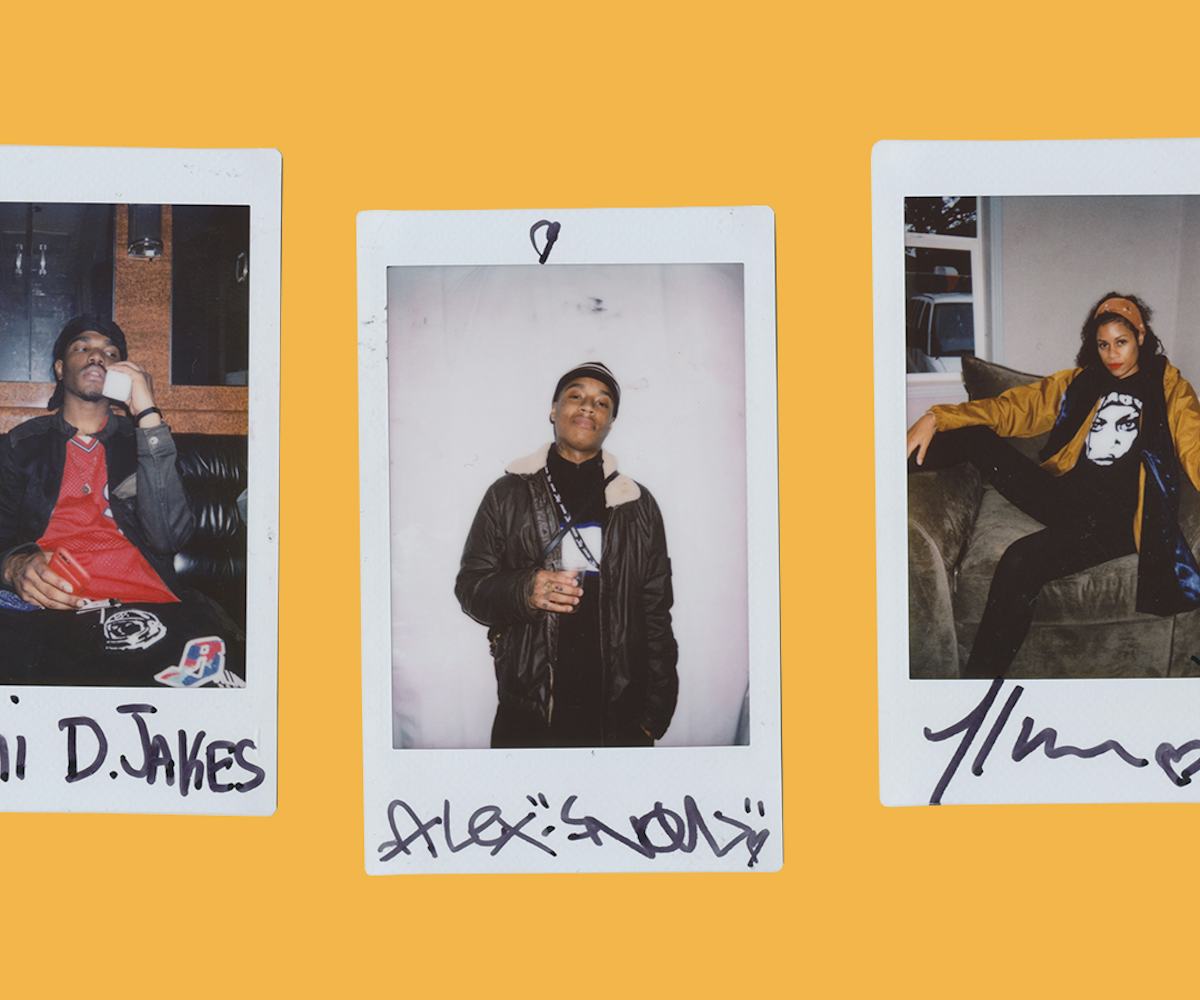 Photo by Sydney Gore
Broccoli City Is The Festival Of The Future For A Black Planet
Urban warriors unite in harmony
The mission of Washington's annual Broccoli City Festival was to motivate people to be active members of the community, as well as to increase awareness about environmental justice, economic sustainability, culture, and food access in underserved communities like the southeast region of D.C. Broccoli City felt like a big, black family cookout—food trucks lined up on top of the hill, and at the bottom there were tents spread out near the main stage. Rodney Rikai and other hosts took to the stage multiple times throughout the day to point out how incredible it was to witness people of all shades and colors coming together to take care of the community. I felt like I was in a safe space as I swag surfed in a sea of brown faces, something that I've rarely, if ever, felt before.
The lineup for Broccoli City consisted of all black acts, but the 13 artists came from a diverse field of musical genres, with everyone from living legend Solange and hometown hero Chaz French to Lil Yachty and Rae Sremmurd to U.K. stars on the rise such as AlunaGeorge and NAO.
"I feel like D.C. is one of the best places to perform because my music lies within a few different kind of genres. You need a diverse audience to soak up all of that diversity within the music," said Aluna Francis of AlunaGeorge. "Certainly there's a strong taste of different causes coming together to create an enjoyable experience that happens to have a variety of presenters [at Broccoli City]. So if you so wish to soak it up as a festival-goer and if people are hungry for that, it's easy for them to involve it with the music here as opposed to the rest of your life where you have to stop doing fun things and think about bad things that make you feel sad."
She adds, "When I talk about diversity here, what I mean is that people have different opinions, they have different tastes, and they have different styles. It's like nowhere else in the world."
Even though Smino was making his D.C. debut on crutches, the Missouri rapper didn't allow an injury (or technical difficulties, for that matter) to stop him from reaching out and getting ratchet with his people. The way Smino sees it, he's making music for the world, but he knows who is always going to have his back when he needs it and has no intention of spoon-feeding another culture.
"We gotta take care of ourselves, so anyway I can make a black person or person of color feel more important or more proud about being them, I feel like I try to do that. We got so many reminders that we are not the majority every day," he said. "The whole point of being an artist is to be a canvas. Your day-to-day experiences [are] how you get your color, that's how you get a lot of it. So it's definitely fun to be an artist, especially in this day and age, 'cause people are a lot more receptive to whoever you are or whatever you feel."
Broccoli City marked Irish rapper Rejjie Snow's first festival in America, and even though the turnout for his early set was on the smaller side, he didn't let it faze him. "I tried to just make it good for the people that were there... The only thing we're missing is good weather," he said. "Festivals, for the most part, are fun experiences 'cause they're kind of unpredictable. Today for me was unpredictable, I didn't expect that kind of crowd, but that's the reality of the situation I'm in now. No one really knows me out here, so I need to obviously understand that and build from that... If I gained a fan today, then that's great."
Although it rained for most of the day, nobody at the festival let that put a damper on their mood. Everyone on the grounds was there for the music and to have a good time. You could stay stuck in the mud or keep moving forward, the choice was yours for the taking. Under the pavilion, attendees were able to take a break and watch local artists paint live murals or purchase vintage and one-of-a-kind pieces from vendors at the Market Village. 
The sun eventually peeked out of the clouds when Solange took the stage, uplifting everyone's spirits with her empowering words, while Lil Yachty spread his message of positivity to the youths, followed by Rae Sremmurd reminding us all to take a moment and celebrate life. Music has the power to heal our deepest wounds, and Broccoli City is a part of that ongoing process for rebuilding resilient, urban communities. At the end of the day, attendees can sleep well at night knowing that they participated in something that will help the people and communities who need it most; particularly important in a time when there are malevolent forces in D.C. seeking to disenfranchise those very same communities.