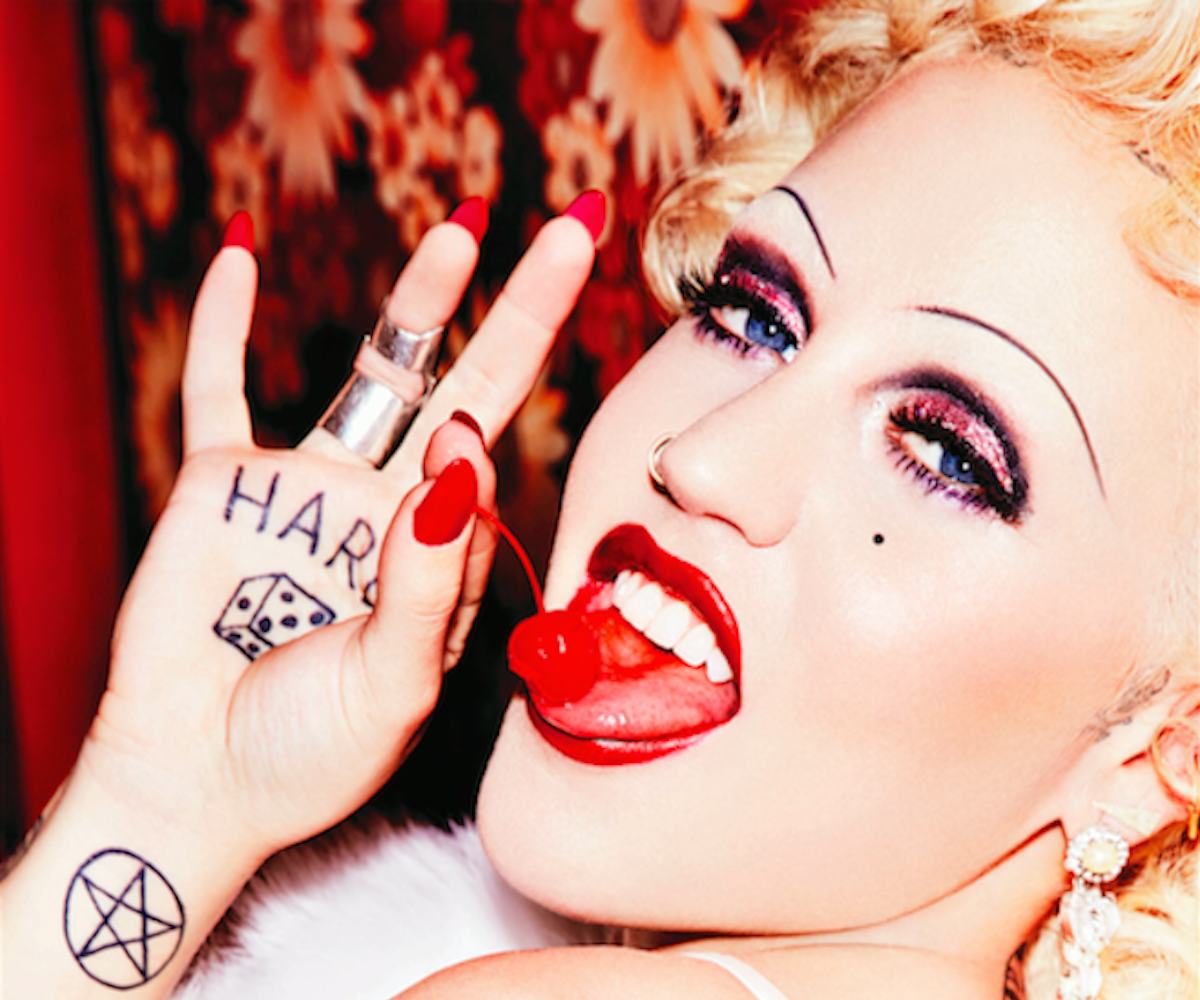 Photo by Ellen von Unwerth for MAC Cosmetics
brooke candy launches mac collaboration
Internet rap sensation and fashion chameleon Brooke Candy has never been afraid to be bold, and her brand-new collection for MAC is totally reflective of that. Even before Candy's strong affiliation with the fashion world, she had always possesed a particular affinity for executing amazing, experimental beauty and sartorial styles. The line of Brooke-approved products is small but spot on, and inspired by her own fascination with the dichotomy between good and evil.
There's a red lip nicknamed "Mind Control," perfect for acting sweet with your girls at the club and a vampy plum color, "Which Witch," made for picking up your boo on your motorcycle before the concert. There's also a perfect black eyeliner for on-fleek wings, pencil-thin brows, or perhaps a Parisian moustache fantasy. All of these badass chick essentials come wrapped up in the "Rubber Band Stacks" rapper's moniker.
Click through the gallery to see the collection, and shop it, available exclusively from the MAC website.