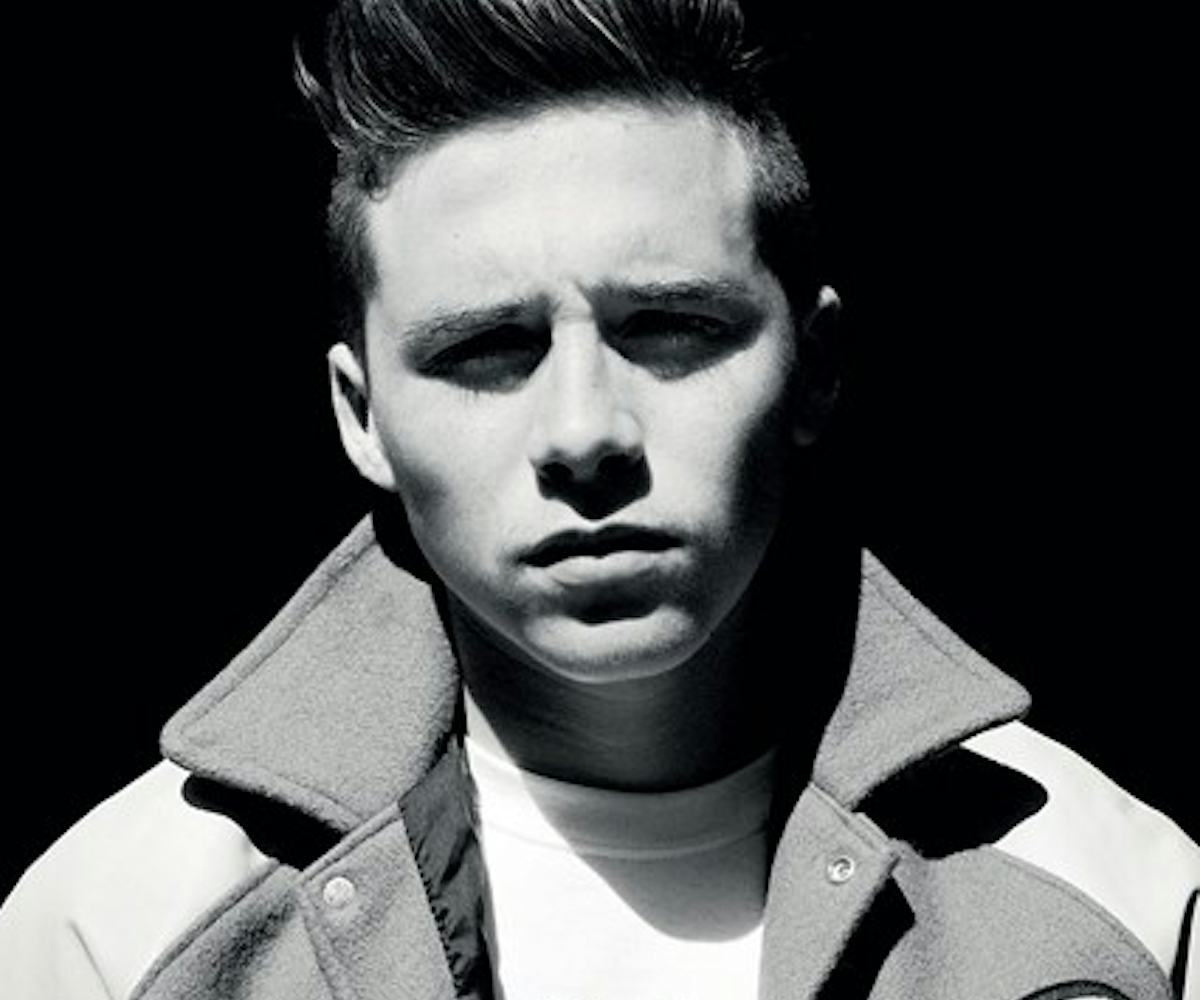 Photo courtesy of Miss Vogue
brooklyn beckham nabbed his first major magazine cover
When you're the child of two gorgeous celebs, it seems pretty easy to avoid the awkward puberty stage that inevitably befalls every other mere mortal. So at just 16 years old, Brooklyn Beckham looks like the most suave teen ever on the October cover of the British mag Miss Vogue.
The oldest son of David and Victoria Beckham has clearly been blessed the good family genes, with his mom's sculpted cheekbones and his dad's signature smolder. While Brooklyn could easily follow in his father's modeling footsteps, he admits that he has career aspirations of his own: Although he does love soccer, he'd like to study art and photography at an American university once he finishes his A Levels. It seems that an appreciation for aesthetics runs in the family.
And now, we can only wait until Harper Beckham inevitably stuns in her first editorial shoot. 
Read Brooklyn Beckham's full interview at Miss Vogue.
(via MTV)