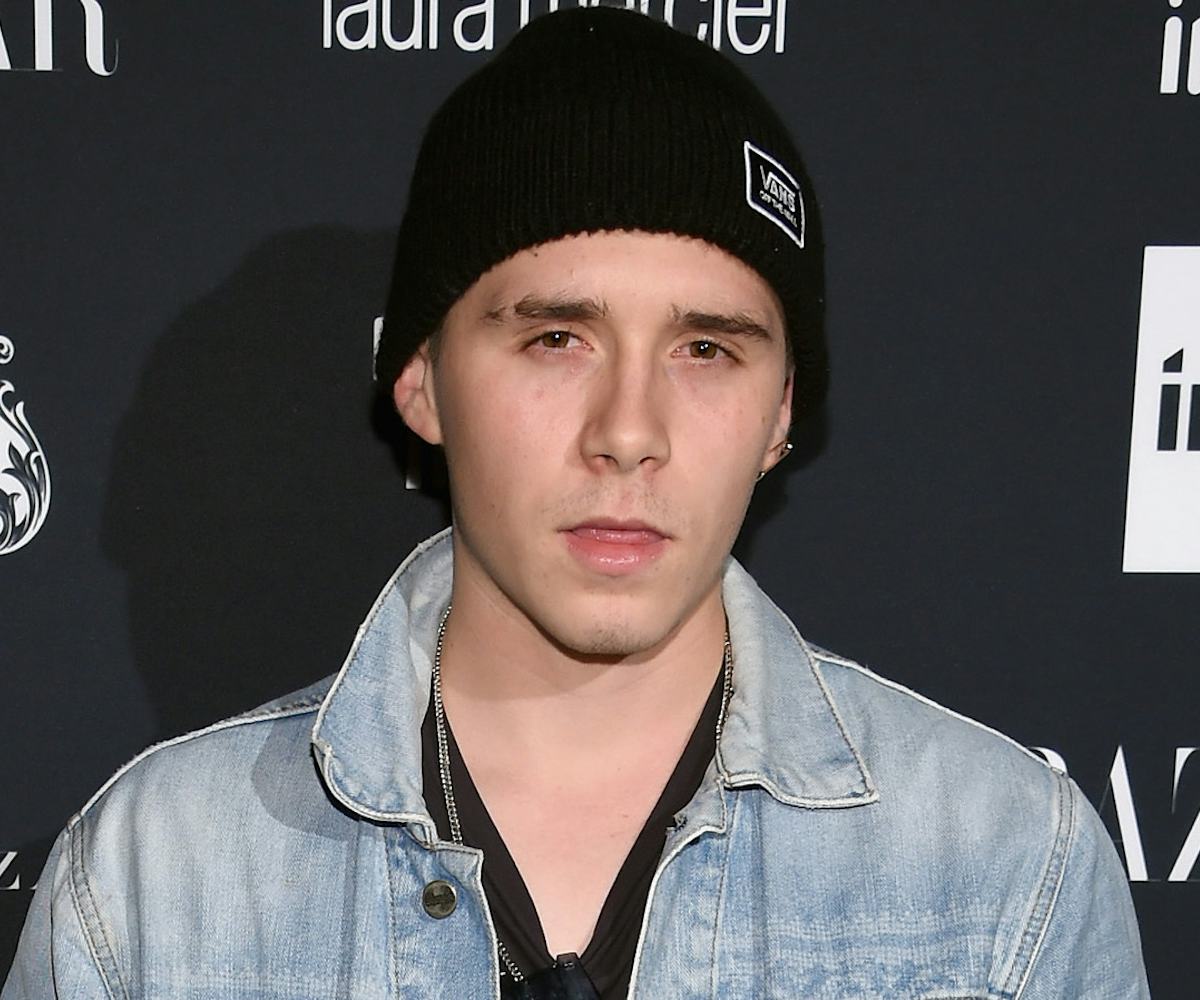 Photo by Dimitrios Kambouris/Getty Images for Harper's BAZAAR
Brooklyn Beckham Made His Instagram Private Following "Racist" Post
Model and eldest son of David and Victoria Beckham, Brooklyn Beckham, has made his Instagram account private following backlash from a post deemed racially insensitive.
Over the weekend, Beckham posted photos from his recent vacation in Venice, Italy, to Instagram. One post, in particular, was flagged for its racist undertones. He uploaded a slideshow of two photos of Asian tourists, which he captioned, "No place like Italy innit." Which, as some pointed out, sounds like he doesn't think that Asian people belong in Italy, or that they were making Italy less "authentic." 
Beckham's fans were quick to point out that he was also a tourist in Italy, and that Asian-Italian people do, in fact, exist. He has since deleted the post, and, following the backlash not dying down, made his account private. Still, fans are calling for an apology from him. 
This isn't the first time Beckham has landed himself in hot water—he's previously been criticized for photos where he is holding a prop gun, as well as for his culturally insensitive tattoo choices.