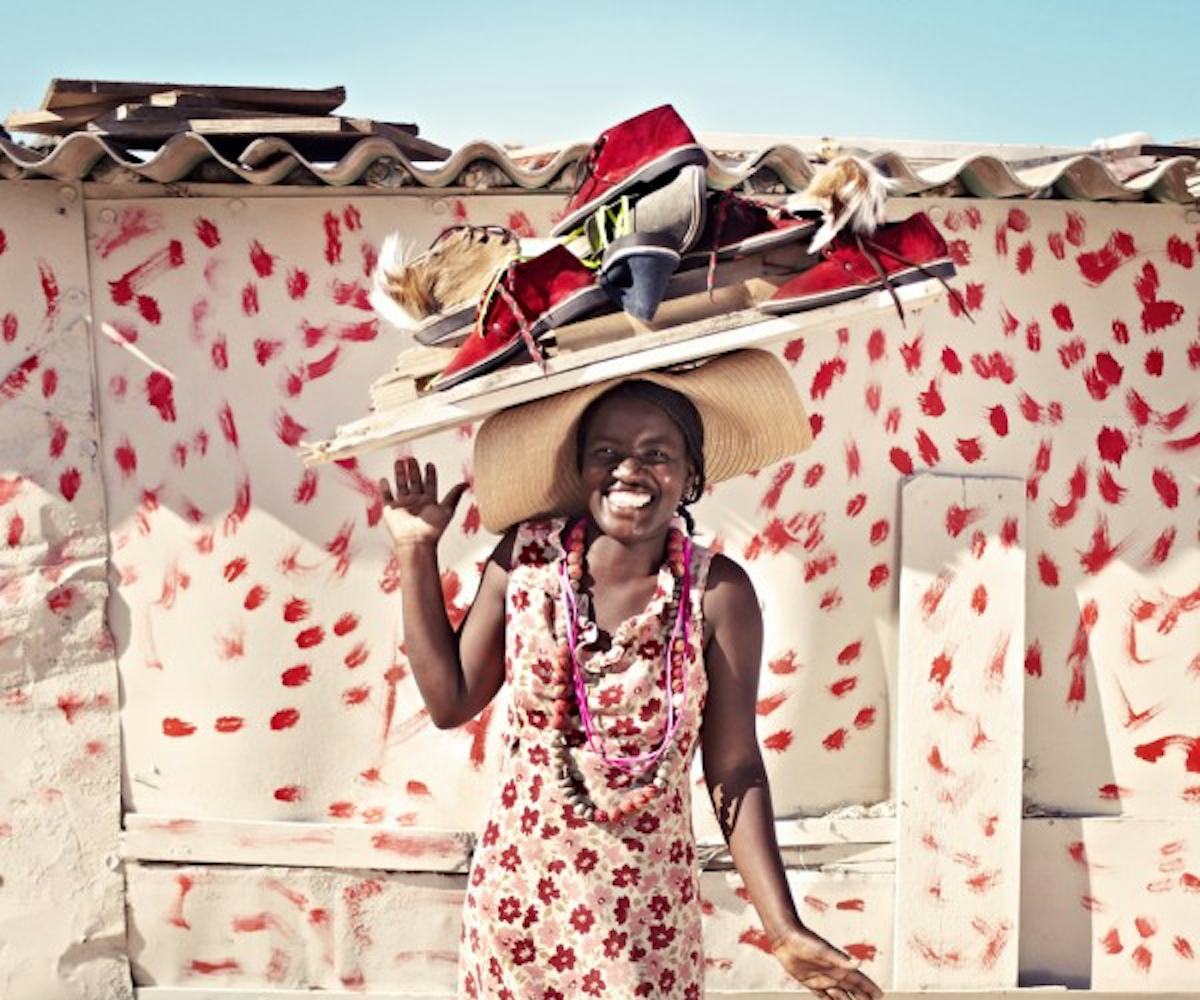 photo via brother vellies
cool fashion collab alert: mikalene thomas x brother vellies
boots made for walking—desert not included.
To us, the ultimate weekend entails strolling through the halls of New York's many museums and popping into neighborhood galleries. (Stopping for brunch along the way, obviously.) Discovering some amazing new artists and analyzing their works almost makes us forget that Monday is coming up.
Unfortunately, we can't all live in a dream world where with ginormous apartments and unlimited funds to spend building our art collection. So when a designer teams up with an artist, we get super excited—not only are we able to take some art home with us, but we also can wear it anywhere we please.
That's why we're super pumped for the new Mickalene Thomas x Brother Vellies capsule collection, which features five styles of "vellies" boots. (In case you're wondering, "vellies" are the colloquial name for velskoen, traditional Africian boots that are the ancestor to the modern day desert boot.)
The collaboration came about when New York-based artist Mickalene Thomas visited the Brother Vellies studio. "Through our mutual love of each other's work, we decided this would be a fantastic way to work together," says Aurora James, Brother Vellies' Creative Director. Thomas then went to work, injecting her signature textile prints and patterns onto the boots. The result is wearable art that still references the heritage behind the shoe's silhouette.
Each pair is one-of-a-kind and handcrafted by local artisans in South Africa. So not only are you getting a super rad shoe, but you're also helping to create jobs.
Click through the gallery to see the complete Mickalene Thomas x Brother Vellies capsule collection, which launches today.