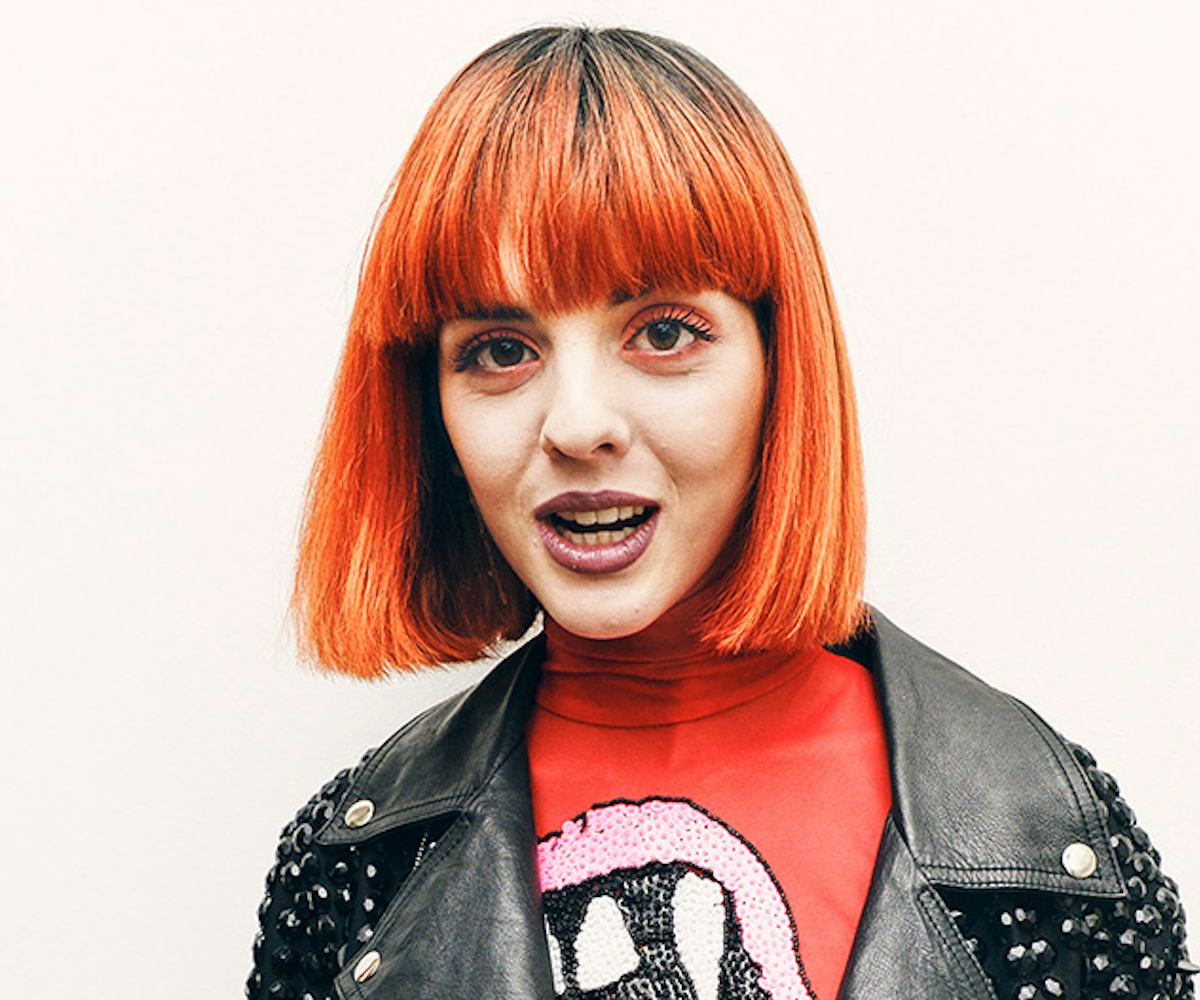 Photographed by Andrew Boyle for mi.lk | ma.de.
This Is Where All The Cool Kids Hang During NYFW
welcome to MADE fashion week
Now that New York Fashion Week has left the tents behind, the shows are scattered across the city. This opens the door wide for a designer and their creative freedom. Sure, it's a hassle to get to and from locations, but there's an allure to the travel that oddly makes it worthwhile. One of the most eclectic spots is MADE at Milk Studios. The Chelsea location always becomes a hub for the experimental, forward-thinking sartorialists. If you think it, you'll probably see it at MADE. This season was no different. MADE Fashion Week played host to an impressive lineup of up-and-coming designers, like Babyghost, Telfar, Gypsy Sport, Adam Selman, and more. We were there, in the middle of it all, for the week, but photographer Andrew Boyle set up shop behind the scenes. His keen eye captured the rainbow of personalities that make MADE Fashion Week the cool place to see and be seen. Anything goes at MADE; if you can dream it, make it. See for yourself in the gallery ahead.
Samantha and Caillianne Beckerman
Gypsy Sport
Hari Nef
Charli XCX
We want pizza! P-I-Z-Z-A!
Chromat
Gypsy Sport
Allison Isabel
Rachel and Nicole Effendy
It's all in the details.
Garison Partusch
Dayna Christison
Tea Hacic
Nicky Ottav
Maya Monès
Diandra Forrest
WHOOPI!!!
69 model
Sita Abellan
Dana Hurwitz
Gypsy Sport
Gypsy Sport
The higher the hair...
We see that crown necklace.
Gypsy Sport
Proof you can be cozy, comfortable, and still boundary pushing.
Gitoo
Beauty looks to try.
Neck tattoo inspo.
Seashell Coker
Andre J.
Kyle
Gypsy Sport
Gypsy Sport
The glove, though.
Patrick McDonald