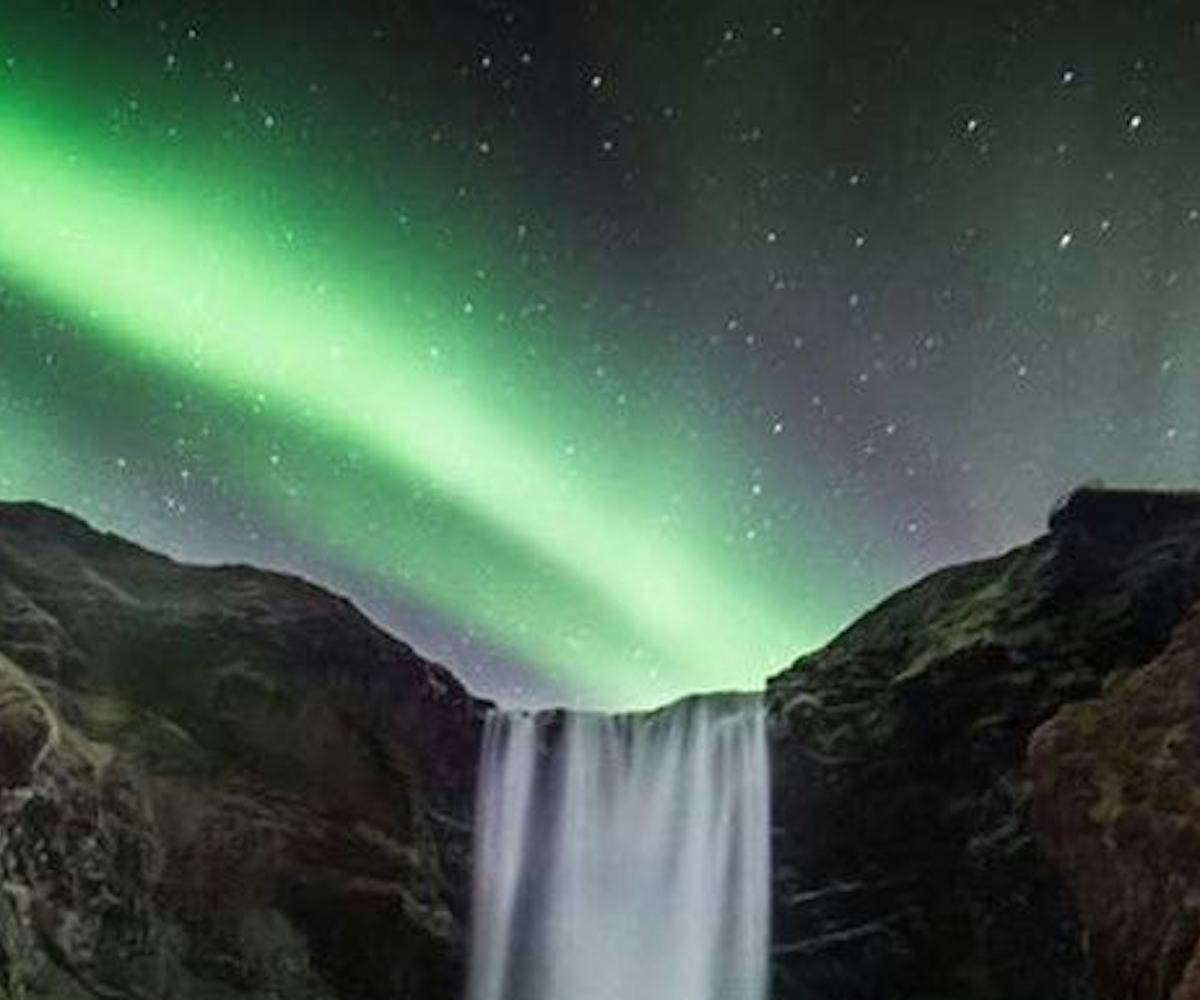 Photo via @icelandtravel Instagram
5 Bucket-List Trips To Take In 2018
From our friends at The Zoe Report
Curated by Rachel Zoe and her team of editors and stylists, The Zoe Report is not only your stop for all things fashion and beauty but all-around lifestyle as well. Check out their site for everything from shopping tips to dating advice, to the latest in celebrity news.
If you've found yourself consumed with jealousy while scrolling through #wanderlust on Instagram, we have two things to say to you. 1. You're not alone (we're right there with you). 2. Swipe out of IG and start planning your own trip. For inspiration, we found five stunning locations that should be on everyone's bucket list. Here, the trips to take this year, plus what to do when you get there.
Montenegro
This idyllic locale on the Adriatic boasts a dreamy coastline, charming cobblestone streets, sweeping views and an up-and-coming foodie scene.
Where to eat: Pod Volat, an authentic, meat-heavy restaurant located in the Podgorica Municipality.
Where to stay: For a high-end experience, stay at One&Only Portonovi—it's their first location in Europe, and boasts 140 villas and residence (not to mention, stunning views from the balconies).
What to do: Some of Montenegro's most breathtaking views can be found while hiking Lovcen National Park.
Pyeongchang, South Korea
Thanks to new high-speed transportation that was just unveiled ahead of the Winter Olympics, it's much easier to get to this town. If you're into skiing, snowboarding and other winter sports, you're going to want to experience what Pyeongchang has to offer.
Where to eat: Stop at Hanwootown for fresh Korean BBQ. Choose your own cuts of meat from the attached market before heading into the restaurant to cook them yourself, Korean BBQ style.
Where to stay: Elf Pension, a picturesque lodge that's tucked away in the mountains. It's a bit of a drive, but the winter wonderland setting is worth it.
What to do: Snow bunnies absolutely must hit Phoenix Snow Park. (Many of the 2018 Winter Olympic events are being held here.)
Toronto, Canada
Go for the charming prime minister, stay for the food, beer and big city experience that's surprisingly laid-back.
Where to eat: Swing by Toronto's bustling St. Lawrence Market, where you can find everything from fresh fruits and veggies to baked goods to handcrafted jewelry. Be sure to go to Carousel Bakery and try their famous peameal bacon sandwich. Sounds weird, tastes delicious.
What to do: Get yourself to the Distillery District, where you can peruse art galleries and sip on a beer while enjoying the ambience.
Phuket, Thailand
If your dream trip involves laying by a pristine beach while sipping on a tropical drink, Phuket is for you. In addition to swoon-worthy beaches, it's also full of culture, amazing food and stunning outdoor experiences.
Where to eat: Thailand is known for its street food, but when you want a sit-down meal, try Breeze. This seaside restaurant is best enjoyed during sunset (the views are insane).
Where to stay: Iniala is a small luxury resort, offering three beachfront villas and four deluxe family villas. Located right on the ocean with impeccable decor, it's definitely a splurge. And we've got three more words for you: personal infinity pool.
What to do: Visit Elephant Nature Park. Many of the tourist attractions involving elephants in Thailand aren't ethical, which is where this location comes in. They rescue elephants from tourist shows and logging camps, and provide an ethical way to interact with elephants. When you visit, you'll spend the day feeding, washing and hanging out with the elephants—a truly magical experience.
Reykjavik, Iceland
Iceland's largest city is home to striking architecture and recharging geothermal springs. Stay in the city and experience the arts and culture, or venture outside to town for an adventure in the outdoors.
Where to eat: For seafood, head to Saegreifinn. It's a little hard to find, but the grilled fish and lobster soup is absolutely worth the search.
Where to stay: The Alda Hotel is a modern space that's within walking distance of the city's best restaurants, shopping, and clubs—but far enough away that it never feels too busy.
What to do: Plan to spend a day at Blue Lagoon, one of the most popular geothermic spas in Iceland. In addition to soaking in the water, you can also visit the lagoon's steam rooms, waterfall, lounge, and restaurant. They also offer in-water massages and treatments to round out the experience.