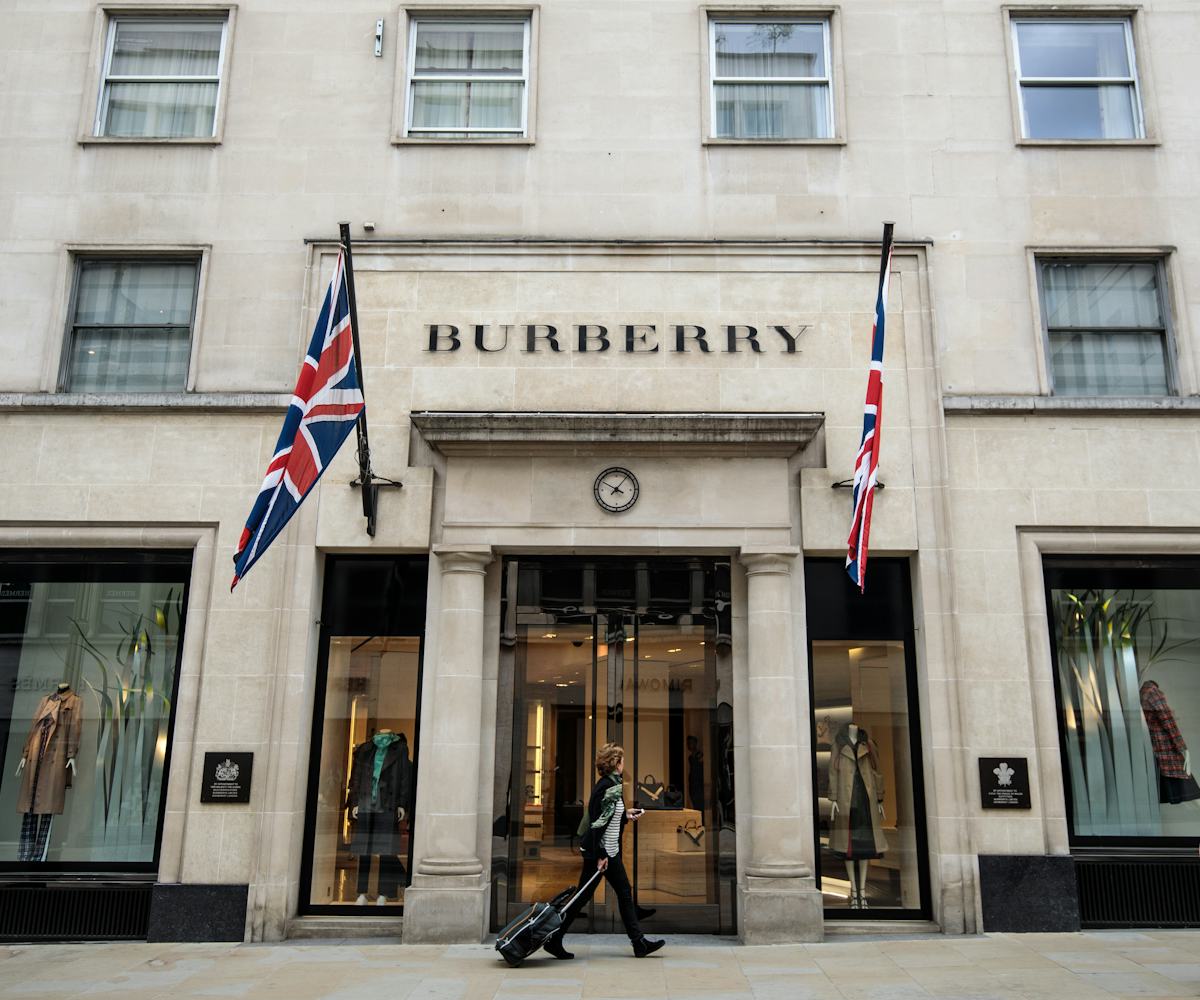 Photo by Jack Taylor/Getty Images
Burberry Bans Fur, Will No Longer Burn Unsaleable Products
As a way to become socially and environmentally responsible
According to a new press release, Burberry has decided to stop burning its unsaleable products. It will also no longer use fur in its collections. Said the brand's CEO, Marco Gobbetti, "Modern luxury means being socially and environmentally responsible," and the brand's new restrictions will help them meet those goals.
Burberry was met with serious backlash in July after an earnings report showed that the company burned about $38 million of unsold products including clothes, accessories, and perfume in order to minimize the possibility of items being resold for cheap. This effort to "protect its brand" obviously backfired. Now, the company has committed to restricting this practice, and will only throw away beauty products that are damaged, defective, or expired "where recycling is not an option."
Previously, Burberry used rabbit, fox, mink, and Asiatic raccoon fur, but moving forward, it has banned the use of these furs and Angora. This will start with Riccardo Tisci's debut collection for the brand, which will be revealed later this month. The brand has pledged to "phase out existing real fur products" as well.
Burberry joins brands like Gucci, Tom Ford, and Michael Kors in its ban of real fur.