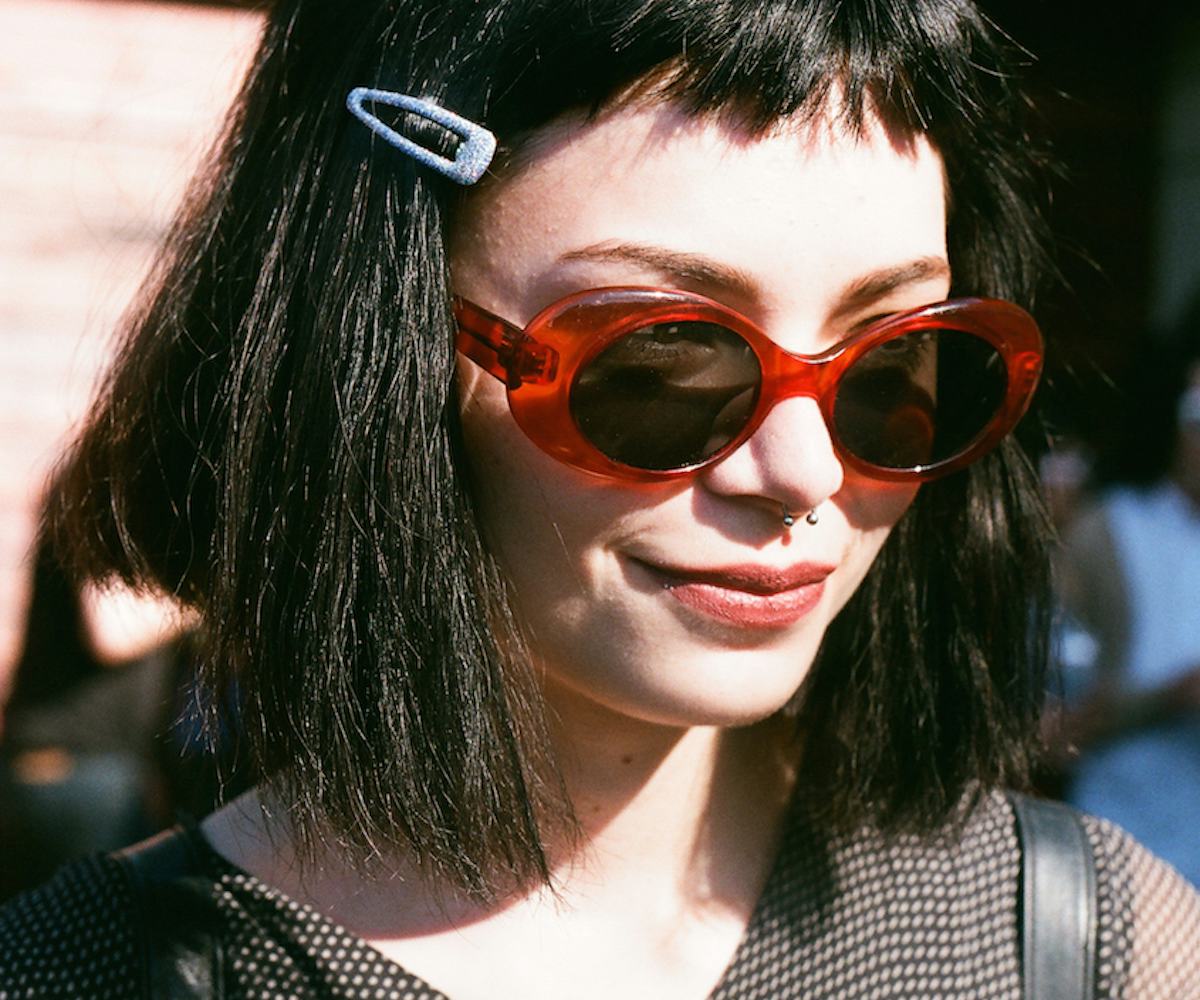 all photos by jade taylor
the best beauty looks from burgerama
our (accidental) beauty diary
Attending Burgerama IV—one of the many music showcases Burger Records throws each year—was just like going to any other big music festival. Except, on like, Valium. What I mean by that is simple: It was really chill. Held at the Observatory in Orange County, California, the two-day fest was an undeniable vortex of youthful energy bouncing all over the place. It reeked of sunscreen, body odor, marijuana, and beer; and it was magical. During the weekend I spent there, I browsed the sea of teenyboppers and 20-somethings for interesting-looking girls to photograph (I understand that sounds creepy, but my intentions were pure), and accidentally documented a street-style beauty photo diary without fully realizing what I was doing. What I learned was: Ombré-colored roots, glossy red lips, and glitter under the eyes make for some pretty killer accents—and we're taking note.
Click through the gallery to see some of the portraits for yourself, and be sure to spot some of our all-time favorite babes we ran into (Julia Cumming, Shannon Shaw, Colleen Green, Staz Lindes, Rachael Finley a.k.a Steak, Niki Takesh, Annie Kreighbaum, Soko, Adesuwa Aighewi, and more)!
Ombré roots!
Julia Cumming of Sunflower Bean
Serving Doom Generation.
The best way to cover under-eye bags? Glitter.
Aaliyah Eitapence
Annie Kreighbaum
Obsessed with these double buns.
Braid envy!
Now we want to chop all of our hair off.
Lolita, 2015.
Rachael Finley aka Steak
Colleen Green
Redhead and curl envy!
Always match your eyeliner to your shirt.
Staz Lindes
Niki Takesh
The most perfect hair ever.
Shannon Shaw
Match your choker to your attitude.
HAIR GOALS
Adesuwa Aighewi
Note to self: Use more hair clips.
Overall envy (get it? ha ha).
So beautiful!
Claire Danes? Is that you?
Slime time!
Hoops earrings + Burgerama hat = looks to try.
One of the Hinds girls!
If only our natural hair looked like this.
Our biggest regret is not asking what lip color she had on.
Palm trees for days.
LOOK AT HER NAILS
Definite '90s babe.
Baby Iris Apfel?
Blue hair + cat eyes = always perfect
The pigtails, the vest!
Rachael Finley aka Steak
Applying red lipstick in a porta potty is hard, but someone had to do it.
Lavender hair stalking.
Soko and Rachael Finley aka Steak