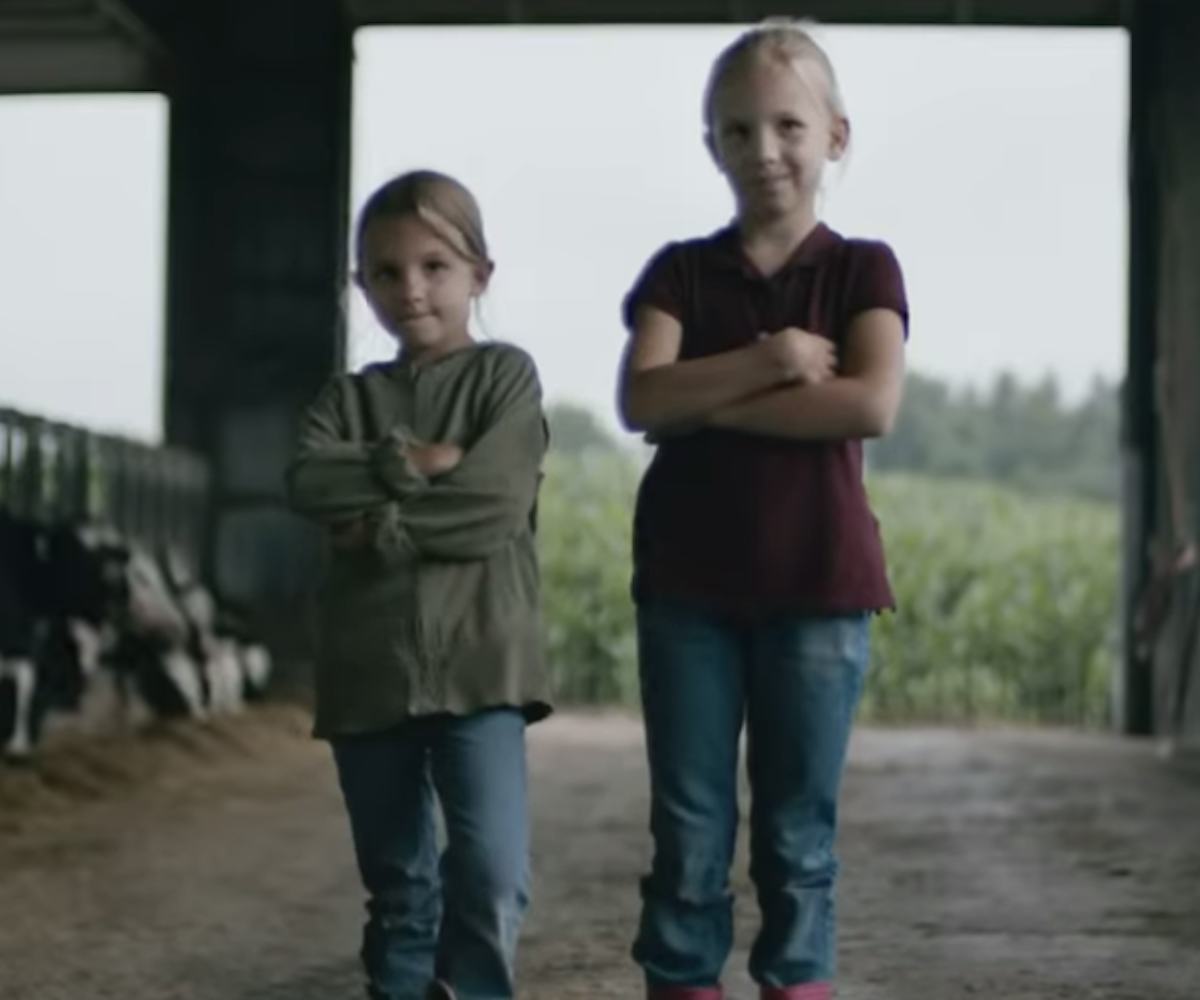 Screenshot Via YouTube.
Land O'Lakes Made A Feminist Butter Song
Today in feminist branding, we present to you an empowering cover of "Old MacDonald," courtesy of Land O'Lakes.
That's right, the dairy cooperative best known for its butter is the latest brand to hop on the feminist branding bandwagon. According to Fast Company, Land O'Lakes teamed up with country artist Maggie Rose to release a new song and accompanying music video for, yes, "She-I-O." Why? "To raise awareness and celebrate female farmers ahead of Women's Equality Day on August 26," obviously.
And while it's a noble endeavor to highlight the women farmers who work with Land O'Lakes, maybe a better place to start would be addressing the issues people have with its (racist) logo of a Native American woman? 
Either way, the "Bitch, I'm a Cow" song will probably remain my dairy-themed jingle of choice. But, hey, to each their own. Watch the video for Land O'Lakes' "She-I-O," below though, because, apparently, the brand is pledging to donate $1 to Feeding America (up to $1,000) for every like, share, and comment on the video.