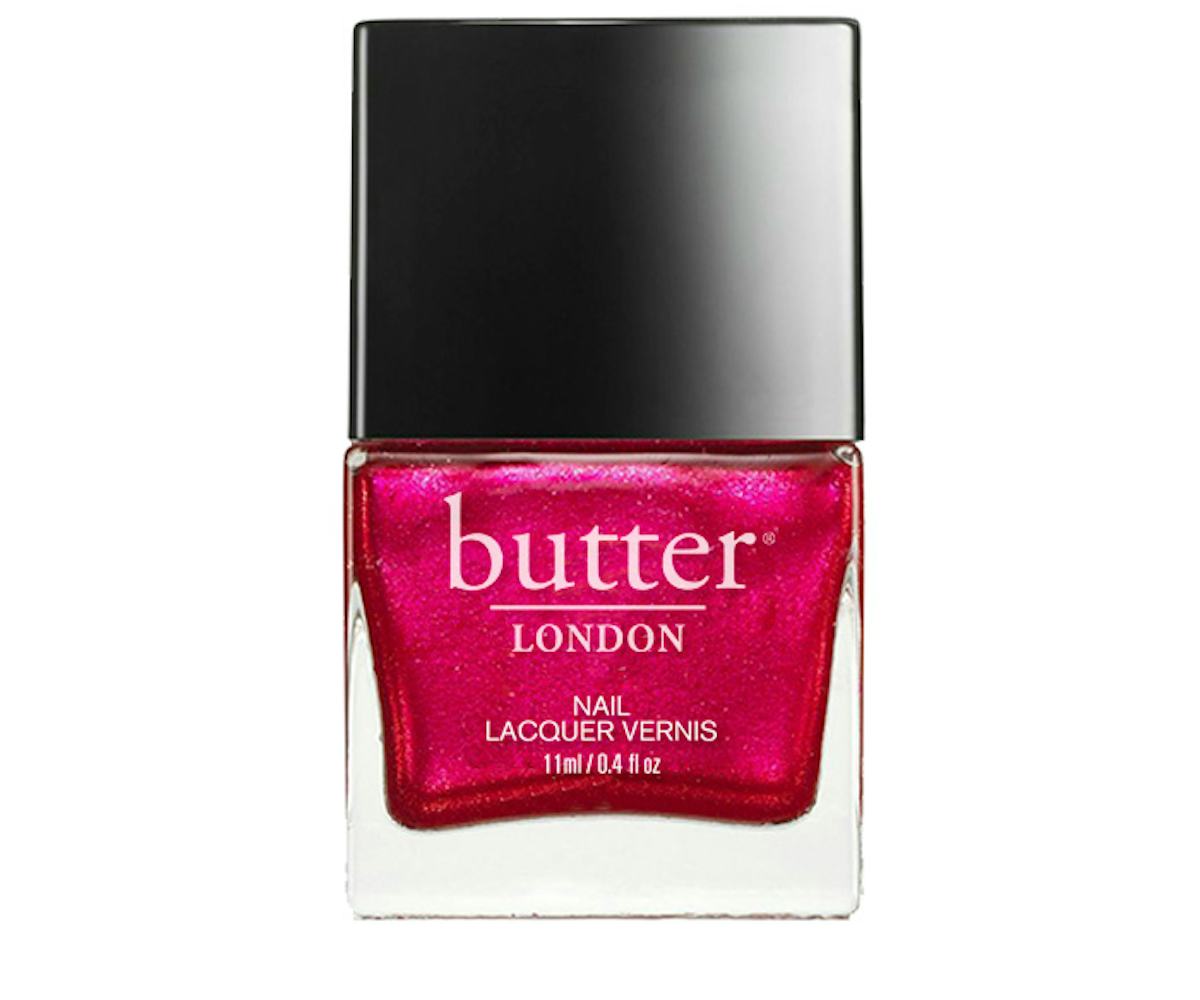 mani monday: bright of spring
get in the mood with butter london's new collection.
April 1 is tomorrow, and the thing you really need to plan (other than an epic prank) is your new manicure color because no one should start spring with winter still lingering on their nails. It's just not OK, guys.
Thankfully, Butter London is coming to the rescue with their new "Lolly Brights" collection of polishes, out tomorrow on Ulta.com. The collection of six shocking shades is exactly what you need for your beach vacation... and to make your fingers feel like they're at the beach when really they're just typing away at your laptop. Four of the colors, Airy Fairy, Chuffed, Stroppy, and Lolly, mix shine and a hing of glitter for to make your nails look like the lovechild between confetti and disco balls. The other two shades, Ladybird and Sozzled, are pure retro-loveliness--the sort of thing you'd see on the hand of Mad Men's leading ladies.
Pick your favorite from the slideshow and set an alarm to buy it tomorrow!
Button London Nail Lacquer in Chuffed
Button London Nail Lacquer in Airy Fairy
Button London Nail Lacquer in Ladybird
Button London Nail Lacquer in Sozzled
Button London Nail Lacquer in Stroppy
Button London Nail Lacquer in Jammy