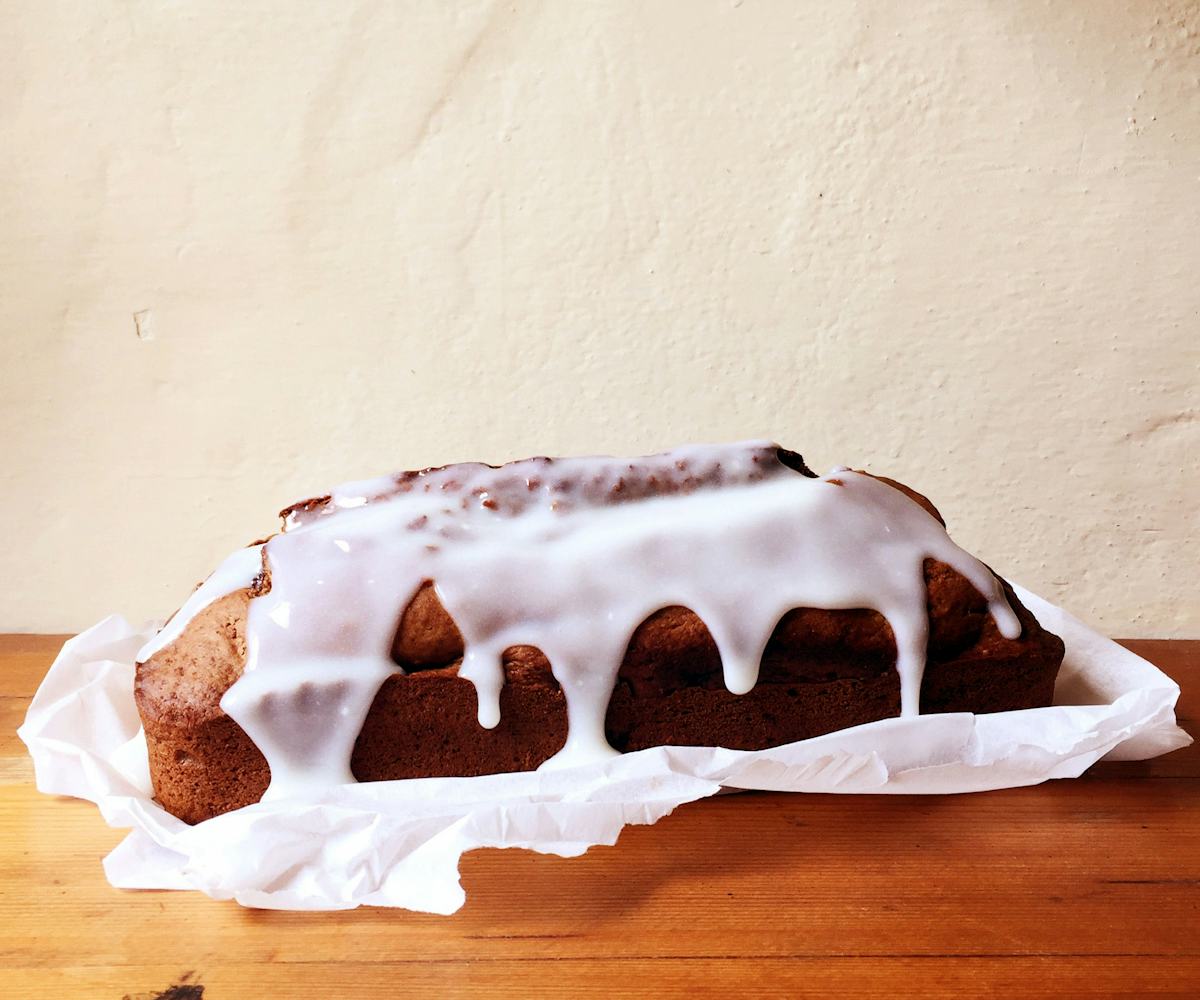 Photo by Brittany Bennett
You Need To Bake This Butternut Squash Loaf This Fall
Pumpkin is the Marcia Brady of the squash family. It is the effortlessly popular, spotlight hoarder of fall crops. It invades everything from coffee to body lotion the second autumn's first crisp morning arrives. And while this is all great, we think it's time to bring another squash forward. Get ready to introduce your oven to butternut squash.
It's not exactly that this squash doesn't get any love, but we just don't think it gets enough of it. In fact, in our opinion, it should get all the love, and we'd even like to argue that you should be utilizing its essence any time you're in the mood to throw on an oversized knit sweater and bake.
Butternut squash is not unlike pumpkin. It's sweet but carries a nuttier note (because it is its own, independent self, erm, squash). It's the perfect, versatile vessel to roast into savory dishes, puree into soup, or swirl into candied desserts. Anything pumpkin can do, butternut can do better, like toasting its seeds into a snack or being transformed into a Thanksgiving pie. You might not carve it into a jack-o-lantern, but butternut squash makes a perfect autumn ornament for your kitchen counter.
Now that the leaves fall like rain, all AC units have been removed or powered down, and the crisp air seems more permanent, preheat your oven and indulge in the warmth of a butternut squash loaf. It's straightforward, quick, and the perfect accompaniment to a book and a mug of tea by the window.
Butternut Squash Loaf with Ricotta Glaze
Ingredients:
For the loaf:
1 ¾ cups all-purpose flour
1 tsp baking soda
½ tsp baking powder
1 tsp salt
1 tsp cinnamon
½ tsp nutmeg
¼ tsp cloves
¼ tsp ginger
¼ cup vegetable oil
¾ cups brown sugar
1 tbsp granulated sugar
1 cup squash puree
2 large eggs
For the ricotta glaze:
¼ cup ricotta cheese
½ cup confectioner's sugar
Splash of whole milk
Directions:
Preheat oven to 350 degrees F. Prepare a loaf pan by buttering it evenly.
Whisk flour, baking soda, baking powder, salt, and spices together until thoroughly combined.
In a separate bowl, whisk vegetable oil, brown sugar, granulated sugar, squash puree, and the eggs until combined. Pour this wet ingredient mixture into the dry ingredients and mix together with a wooden or sturdy spoon.
Pour batter into the prepared loaf pan and bake for 55 to 60 minutes, rotating the pan halfway through.
Let cool in the pan, about 20 to 30 minutes, and then invert onto a cooling rack, resisting the urge to dig in before letting it cool completely.
Distract yourself from the cooling cake by making the ricotta glaze. Mix the ricotta cheese and confectioners sugar together until completely smooth.
When the loaf is completely cooled, drizzle the glaze on top and enjoy.