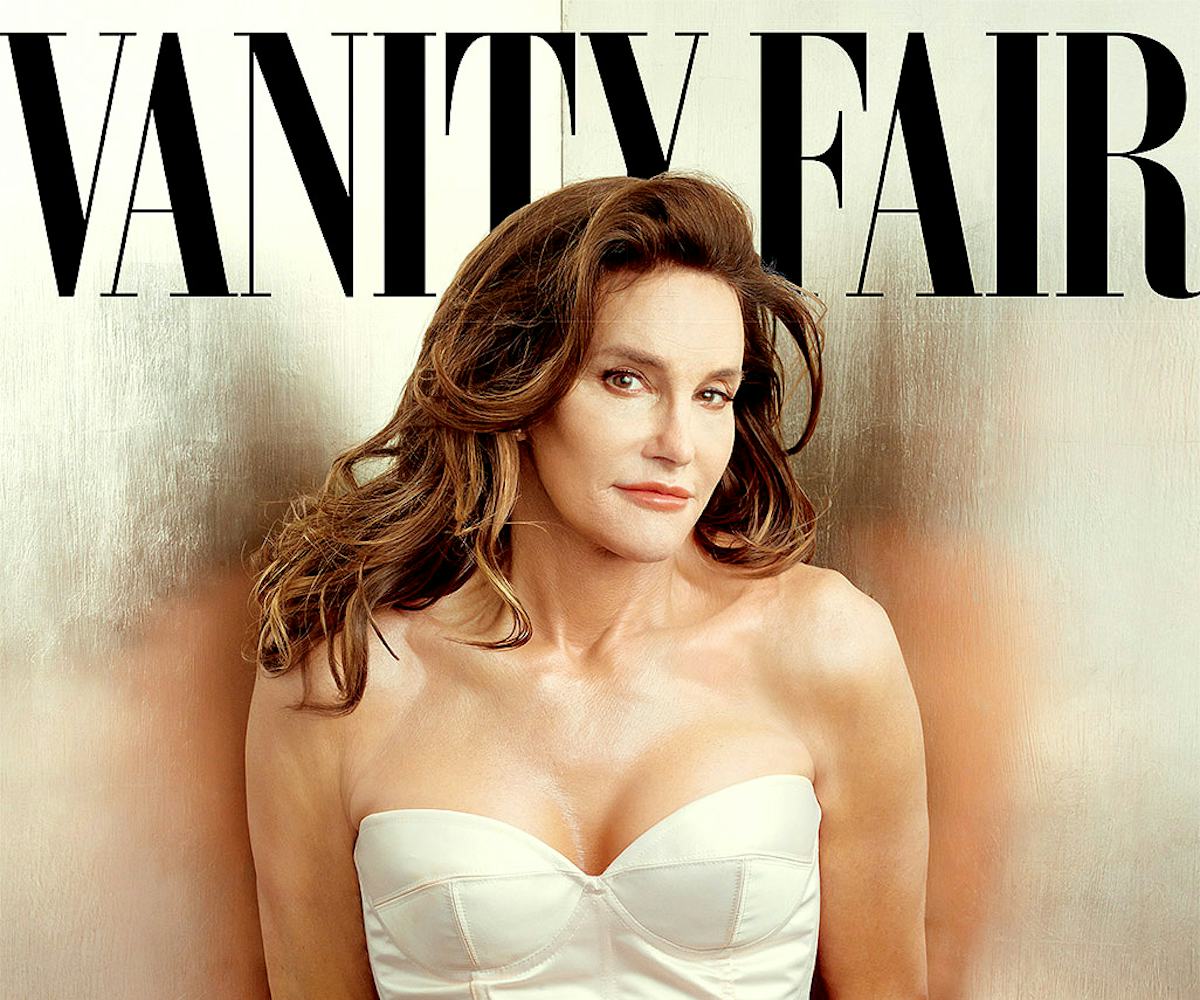 Photo by Annie Leibovitz, courtesy of 'Vanity Fair'
caitlyn jenner opens up about 'vanity fair'-inspired halloween costume
When Caitlyn Jenner Halloween costumes became available for purchase at Spirit Halloween, the largest specialty retailer of Halloween costumes in the country, many fans were outraged. The corset costume was seen as transphobic, since it implied that Jenner's transition was nothing more than an outfit change or disguise. But in an interview with the Today show's Matt Lauer, the former Olympian says that she's not offended at all.
"I'm in on the joke. I don't think it's offensive at all," she said. "I know the community does and [the costume manufacturer has] gotten a lot of criticism for doing it. I think it's great." However, she does have one small complaint: The costume could be better made—and she wishes she thought of the idea first. "We could have done my own costume," she said. "I mean, that was a serious bustier on the cover of Vanity Fair, you know?"
The costume retailer has also stood behind its decision to feature the I Am Cait star in its costume selection for 2015. "At Spirit Halloween, we sell many costumes for celebrities, heroes, and superheroes, and Caitlyn Jenner is all of these," it Tweeted to multiple consumers. 
And after Jenner's Today show interview aired this morning, it thanked the reality star for her support.
However, although Jenner has voiced her approval of the costume, there still lies a bit of tension between the retailer's intentions and its public perception. While Caitlyn Jenner may be a Halloween costume because she has become an inspirational figure for transgender people everywhere and a pop-culture icon in her own right, making a trans woman into a costume can give others the impression that the trans experience is nothing more than a simple act of dressing up—which is certainly not the case. Although Jenner says that she herself is "in on the joke," the costume still places transgender women as a whole in a position that threatens to belittle their own, individual experiences. And that's not something any Halloween costume should do.
(via E!)