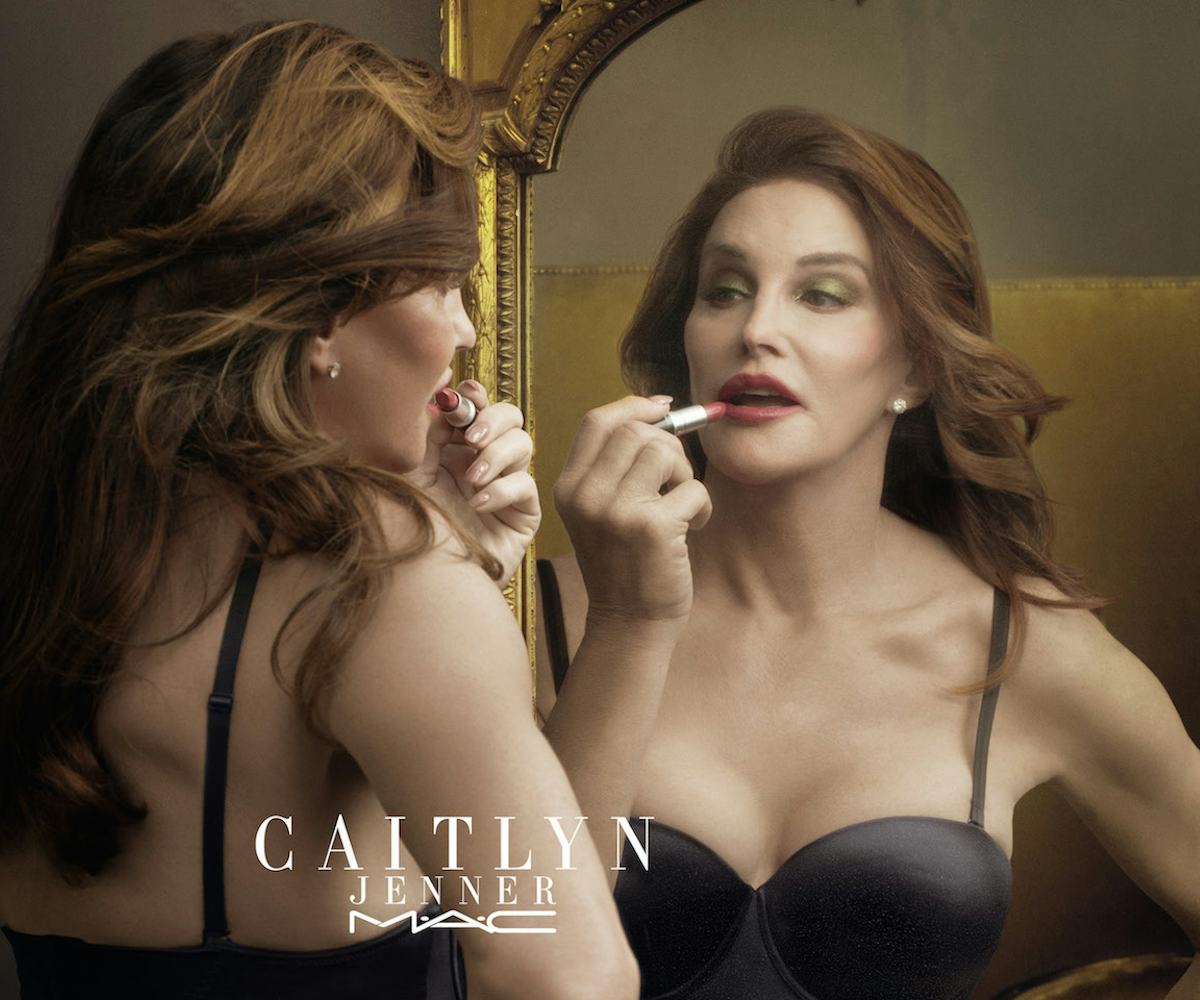 Photo courtesy of MAC.
Caitlyn Jenner Stuns In Her New MAC Campaign
"Finally Free," finally here
Back in February, we learned the exciting news that Caitlyn Jenner was collaborating with MAC Cosmetics to put out her very own lipstick shade. After much anticipation, the rosy nude shade, fittingly called "Finally Free," has launched today. Of course, along with the launch of the lipstick, comes one stunning campaign.
Jenner channels some serious Old Hollywood glamour in the new campaign. In one shot, Jenner is seen sprawled out in a gold sequined dress, gazing into the distance while being fussed over by who seem to be a team of stylists and makeup artists. In the second image, her new shade is captured in action. She's photographed applying the lipstick, wearing a black satin bustier reminiscent of the one in her now-iconic cover for Vanity Fair.
MAC announced the release campaign on their Instagram account, with the caption, "@CaitlynJenner fearlessly shared her transition with the world, and now her new MAC Lipstick, Finally Free… is finally here!"
All proceeds from "Finally Free" will go the MAC AIDS Fund Transgender Initiative, which helps support organizations and programs that improve the overall well-being of transgender lives. 
Click through the gallery, below, to see images from the campaign and get a closer look at her signature lipstick shade.
Caitlyn Jenner for MAC
Caitlyn Jenner for MAC
MAC, Lipstick in 'Finally Free,' $17, available at MAC.