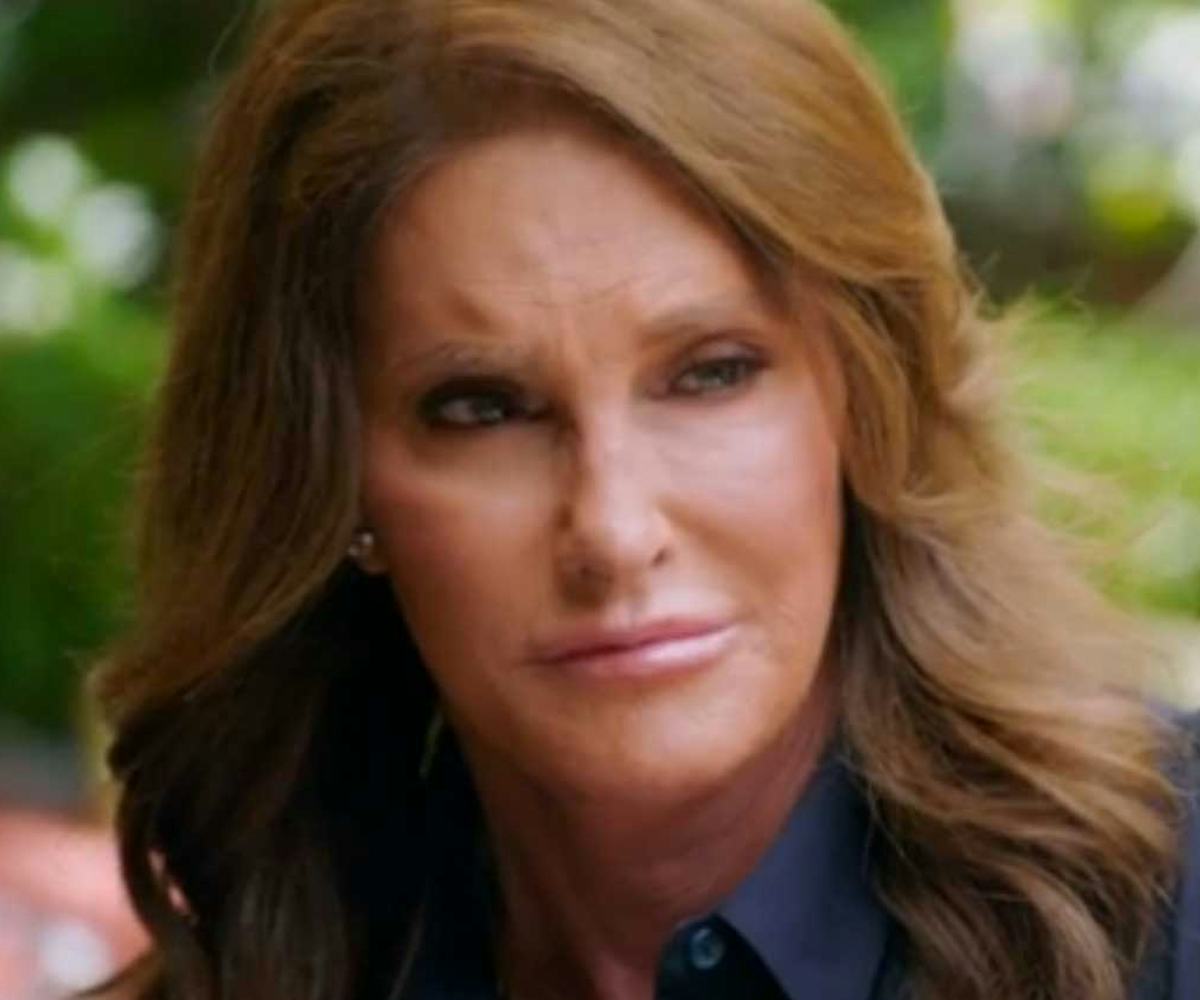 caitlyn jenner says she's ready to have a "normal relationship" with a man
what does that mean, though?
Say what you will about the Kardashians and Jenners, but they're promoting some kind of a discussion. So far, in Caitlyn Jenner's eight-part documentary series, I Am Cait, the former Olympian has tackled a wide spectrum of trans issues, one of which is the question of whether sexuality relates to gender identity. After previously stating that she is attracted to women, Caitlyn is now expressing her interest in being involved in a "normal relationship" with a man.
In a clip from an upcoming episode of I Am Cait, Jenner tells her friend Jennifer Finney Boylan, "It would be very attractive to me, to have a guy treat me like a woman." When asked to clarify what she means, she says, "That you would be treated like a normal woman." When asked what she means by "normal woman," Jenner says that she would like to be treated "like any other woman on the street. Not make it this big trans thing or this or that. Just a normal relationship."
This idea of a "normal relationship" being linked to a male-female relationship links back to traditional gender roles, and seems to indicate that Caitlyn, like all too many other women, has internalized patriarchy. She feels that she needs a man to validate her womanhood and her female experience. Boylan recognizes this and makes sure to say, "You don't need a man to make you a woman. A woman can make you a woman."
"It's a thing that women do," she continues. "We look to men to give us self-worth. I think now that you're in the sisterhood, you have gone through such trouble to become a woman. Don't be a stupid one. Be a smart one."
In her interview with Diane Sawyer earlier this year, Jenner spoke about her sexuality. "I'm not gay. I am, as far as I know, heterosexual. I've never been with a guy, I've always been married, raising kids," she said. Clarifying the difference between sexuality and gender, she said, "Sexuality is who you are personally attracted to. But gender identity is who you are as a person and your soul and who you identify as inside."
While Jenner isn't necessarily saying that she is sexually attracted to men in this clip—for all we know, she could just want a man to hold a door open for her, or tell her she's beautiful—it does indicate that she is open to exploring other relationships. Once again, it's clear that she, like all of us, is trying to find her identity.