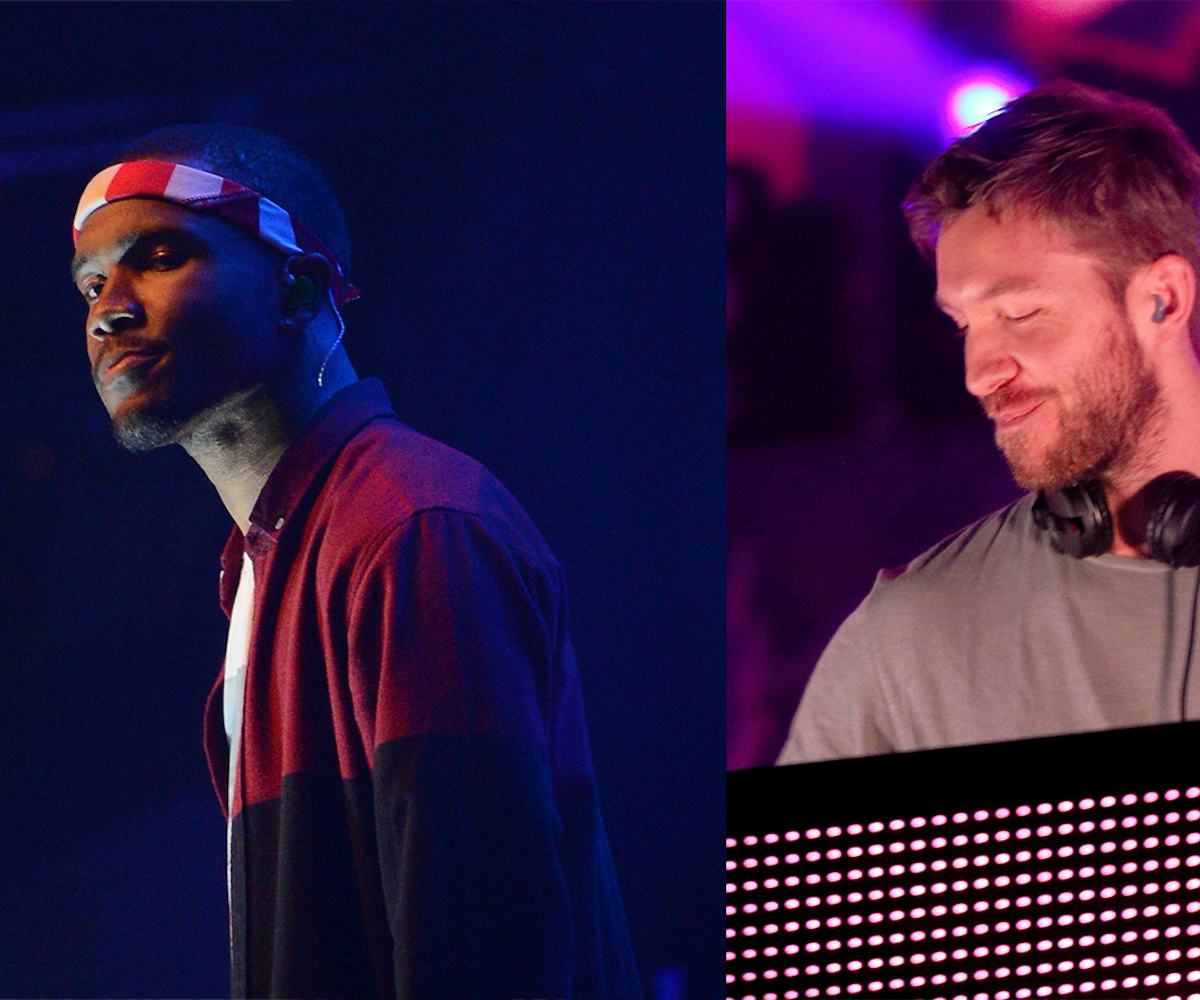 Calvin Harris Teases New Music With Frank Ocean
At least, it sounds like Frank Ocean
After releasing Channel Orange in 2012, Frank Ocean left his obsessive fans hanging for four years. He made up for the hiatus by releasing Blonde this summer, but it only whetted our appetite for even more. Some of us are already wondering when we might hear new music from the vanishing singer next. Turns out, it might be sooner than we'd have thought.
Calvin Harris posted an Instagram story today playing a new song, which includes Frank Ocean's voice—or what sounds a whole lot like it anyway. Harris has reportedly already taken it down, but what happens on the internet, stays on the internet. Meaning, some fans managed to save the video before it disappeared into the cloud.
Harris teased earlier this week that he has 10 new songs coming to us in 2017. A Frank feature is pretty major, so we can't wait to see what other collabs he has in the works. You can listen to the sunny track below. 
Calvin Harris showing a sneak peek of brand new song with Frank Ocean. pic.twitter.com/3OSf0epCRA — Frank Ocean (@IBoysDontCryCo) January 26, 2017