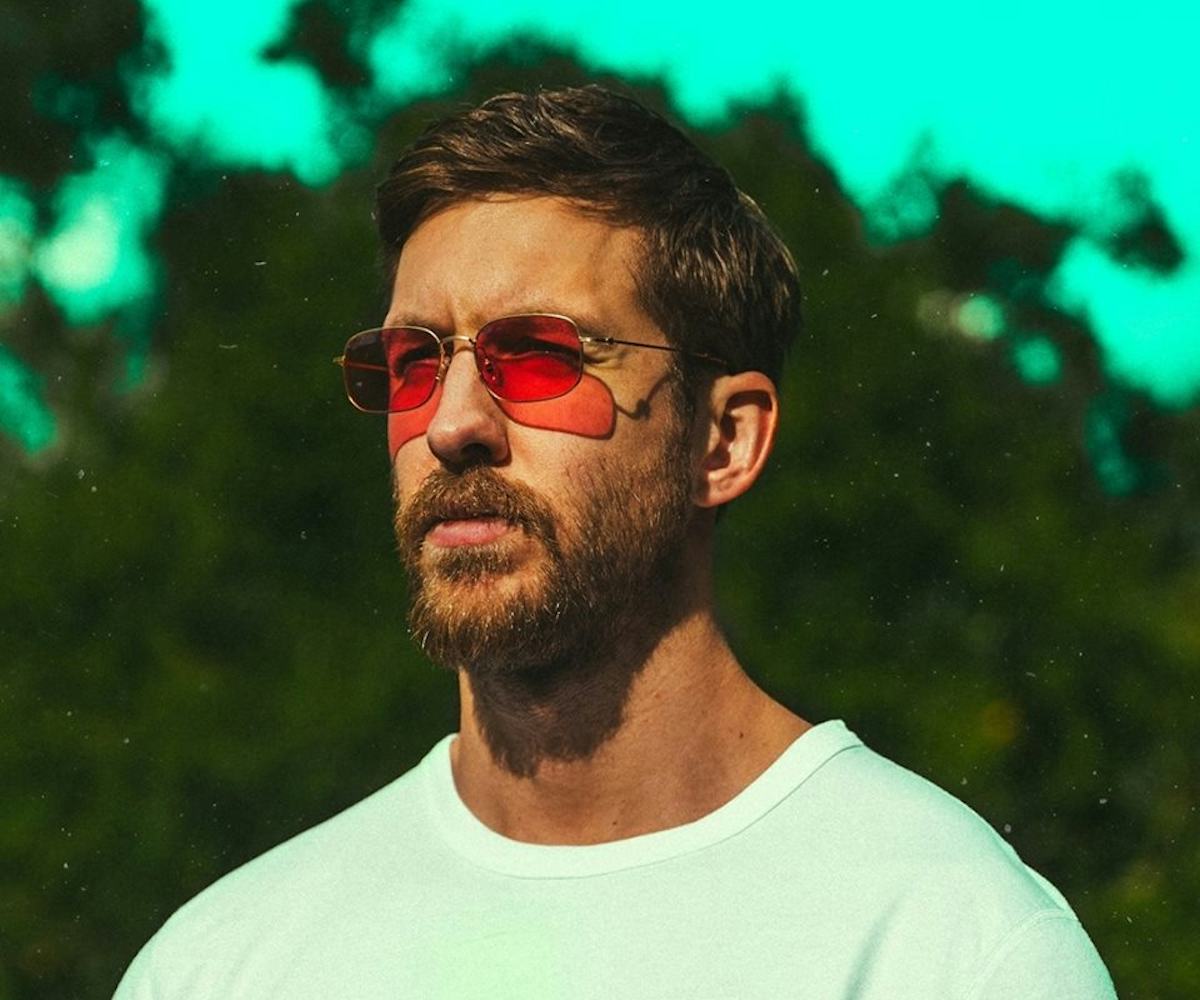 Photo via Calvin Harris/Facebook
Calvin Harris Is "Rollin" Into The Weekend With This Sizzling Jam
We already warned you that Calvin Harris was bringing the heat this summer. Given that his forthcoming project, Funk Wav Bounces Vol. 1, features everyone we currently care about on the charts, we can only expect the best of bangers to come our way. Today, the Scottish producer dropped a sexy track with Future and Khalid called "Rollin," and it has us cruising into the weekend in a chill state of mind.
Harris has always been a mastermind when it comes to making beats, but this latest material dabbles in new territory as he stacks his tracks with funk, R&B, soul, and hip-hop influences. His latest track hustles and flows as Khalid takes a more tender approach singing about someone who led him on and turned out to not "fit the picture," while Future unapologetically calls out these phonies that he took "out the gutter." 
Khalid hinted at the collaboration back in March, and now we finally understand why he was so excited about it. The song makes us want to go on a road trip with the final destination being somewhere tropical. Could this be the best song that Harris has ever released? We'll have to wait until June 30 to see, when Funk Wav Bounces Vol. 1 is released.
While we don't spend all of our free time creeping on the producer, he seems to have altered his appearance to match this new era of Harris, with tinted sunglasses and an abundance of facial hair. We're into it though. He's giving us some major '70s Hollywood vibes with the psychedelic filters; soaking up all the color he can get his hands on these days, no pattern will go untouched! It's like Harris once stated on Instagram: "Expect the unexpected." Noted.
When Harris commits to a new wave of sound, he is invested 100 percent. On another note, we would definitely caption this particular photo as, "When you find out your ex is writing a whole album about you, so you need to get into battle mode."
Slide to the rhythm and stream the single, below.