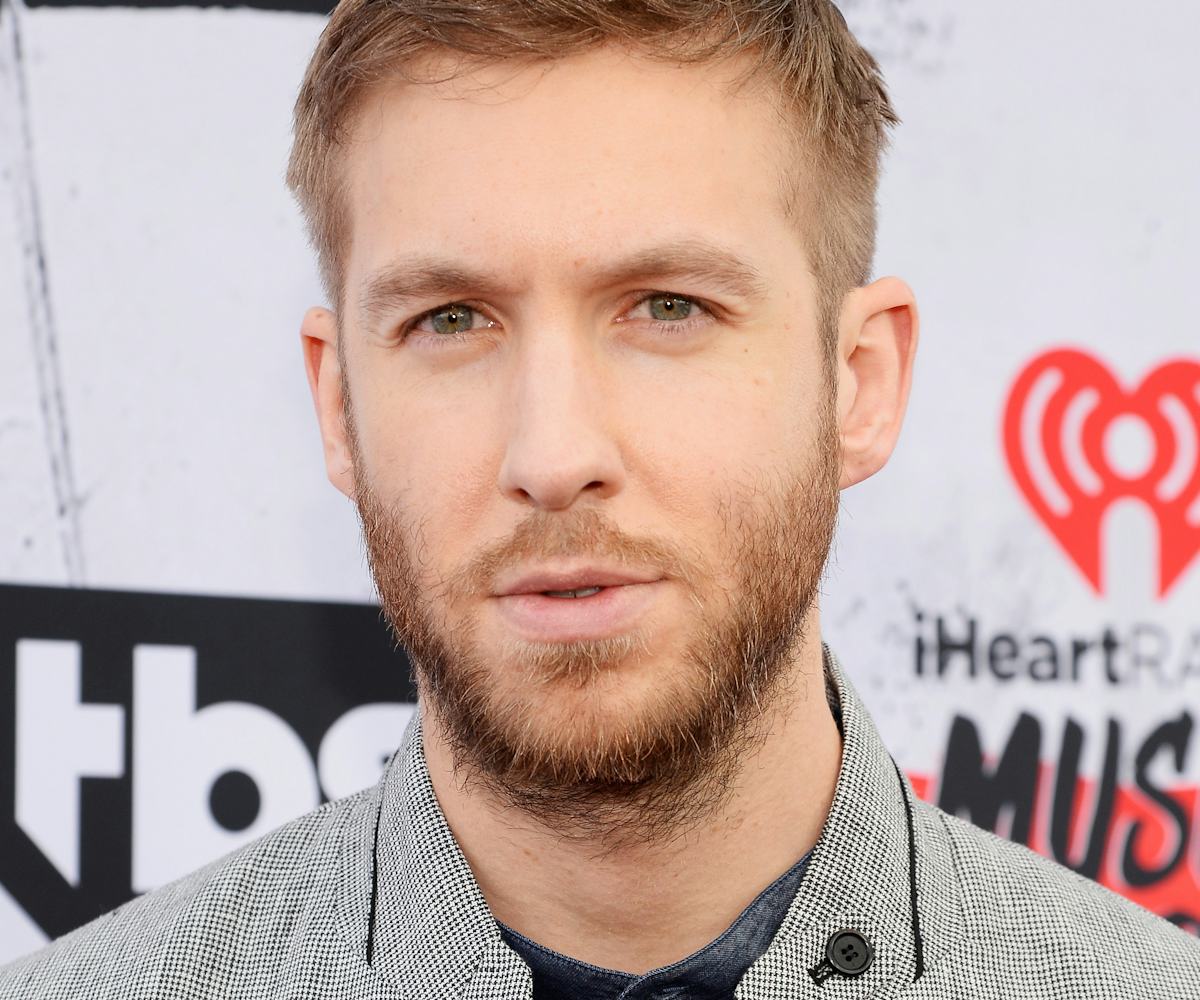 Photo By Frazer Harrison/ Getty Images.
Calvin Harris Dropped Another Star-Studded Summer Bop
Katy Perry, Big Sean, and Pharrell, oh my!
Calvin Harris pretty much has the recipe for a summer bop written and memorized. Recruit a couple of big name artists, create a ska-influenced beat for them play with, and give the track a millennial-esque name. Boom, midday rooftop party gold.
Which brings us to the DJ's latest single, "Feels," featuring Katy Perry, Pharrell, and Big Sean. It encompasses all of those things. Including a pre-chorus with Pharrell saying, flirtatiously, "Do you mind if I steal a kiss?/ A little souvenir, can I steal it from you?" and Katy Perry repeating, "Don't be afraid to catch feels/ Ride drop top and chase thrills." Big Sean rounds out the song in an attempt at romance with the lines: "And honestly, I'm way too done with the hoes/ I cut off all my exes for your x and o's."
"Feels" is the latest track off of Harris' forthcoming album, Funk Wav Bounces Vol. 1, out June 30. If you thought the artists he's recruited for the singles thus far are impressive, keep in mind we still have appearances from Travis Scott, Kehlani, John Legend, Schoolboy Q, D.R.A.M., Nicki Minaj, Lil Yachty, Jessie Reyez, PARTYNEXTDOOR, and Snoop Dogg to come. So maybe don't fill up those summer playlists just yet.