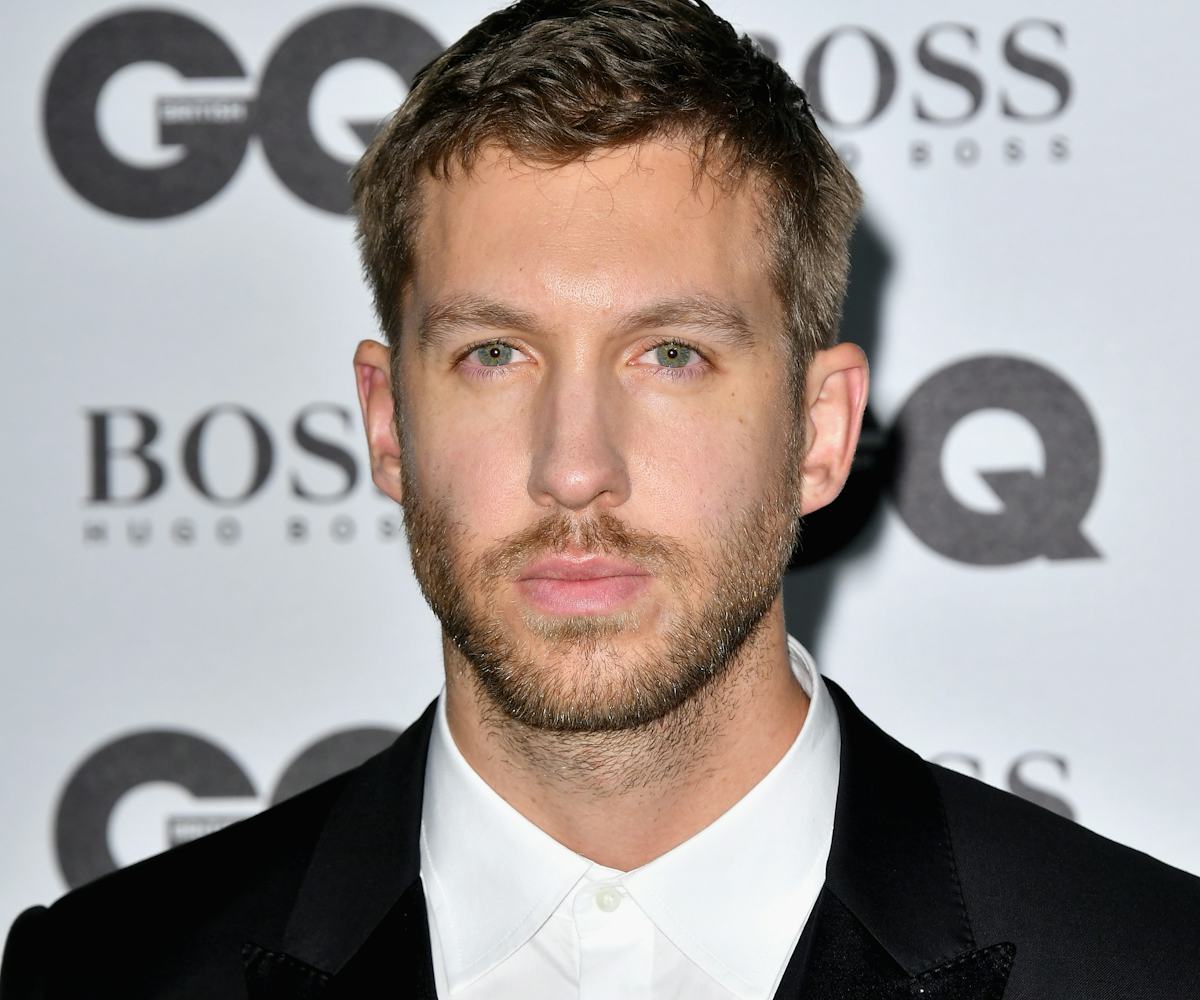 Photo By Gareth Cattermole/ Getty Images.
Pretty Much Everyone Is Featured On Calvin Harris' New Album
Nicki Minaj, Kehlani, Katy Perry, Big Sean…
It looks like Calvin Harris sent out a mass text to every artist who's come out with music in the past couple of months and asked them if they wanted to be featured on his new album. Judging from the results, they all responded with a resounding "yes!"
The DJ already slightly flexed his connections with his two singles, "Slide" featuring Frank Ocean and Migos and "Heatstroke" featuring Ariana Grande, Young Thug, and Pharrell. Little did we know, he was just getting started. Today, Harris revealed details about his upcoming project, titled Funk Wav Bounces Vol. 1, in a video teaser on Twitter, and the laundry list of appearances is in step with a DJ Khaled album.
On top of the artists we already mentioned, there's Travis Scott, Kehlani, Future, Katy Perry, Big Sean, John Legend, Khalid, Schoolboy Q, D.R.A.M., Nicki Minaj, Lil Yachty, Jessie Reyez, PartNextDoor, and Snoop Dogg. If it happens, that's going to make for one heck of a tour. The fact that this album is labeled volume one also implies that there might be more music to come. Which, in turn, means new features from new artists. We're already preparing the many summer playlists in our head.
Funk Wav Bounces Vol. 1 comes out June 30 and, in the teaser, you can hear a snippet of a track featuring Khalid and Future. Listen closely, below.