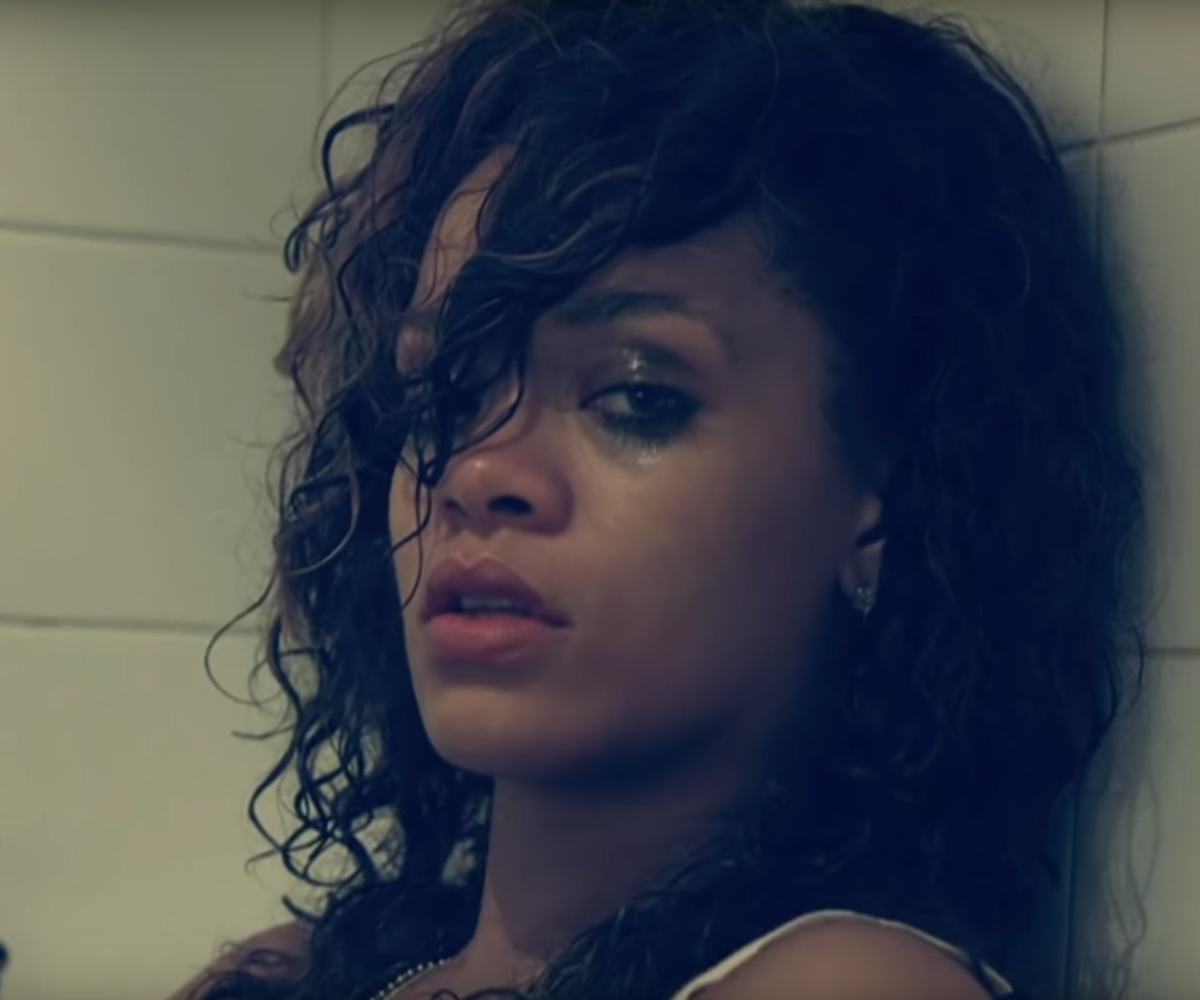 Photo via Rihanna Vevo
Here's Your First Listen To Rihanna And Calvin Harris' New Track
"This Is What You Came For"
It was a real minder blower when Rihanna and Calvin Harris dropped the news out of nowhere last night that they would be teaming up again for another single, "This Is What You Came For." Just as exciting, word was that the collab would be dropping just 24 hours later. Between this, Zedd and Kesha's new joint "True Colors," and the release of the long-awaited Views by Drake, this week is ending on a real high note. 
Now we're getting our first listen to the track thanks to Harris' Instagram feed. As you can hear for yourself, so far, the song sounds like classic Harris. The track has a punchy, flowing vibe, and we can't wait to hear what the chorus is like. Also, does that symbol look familiar? Yep, it's the selfsame one you saw Harris' girlfriend, Taylor Swift, flexing on the back of her jacket during Coachella. Isn't it cute when romantically connected superstars help each other out with a little cross-brand synergy?
"This Is What You Came For" marks the second time Ri and Harris have worked together, the first being the titanic hit single "We Found Love" off of her 2011 album, Talk That Talk. Since then, each of them has continued to explode in various directions, evolving along the way. It should be interesting to see how five years of distance and maturation has changed this particular duo when "This Is What You Came For" drops in full tomorrow. In the meantime, listen to the preview, below.