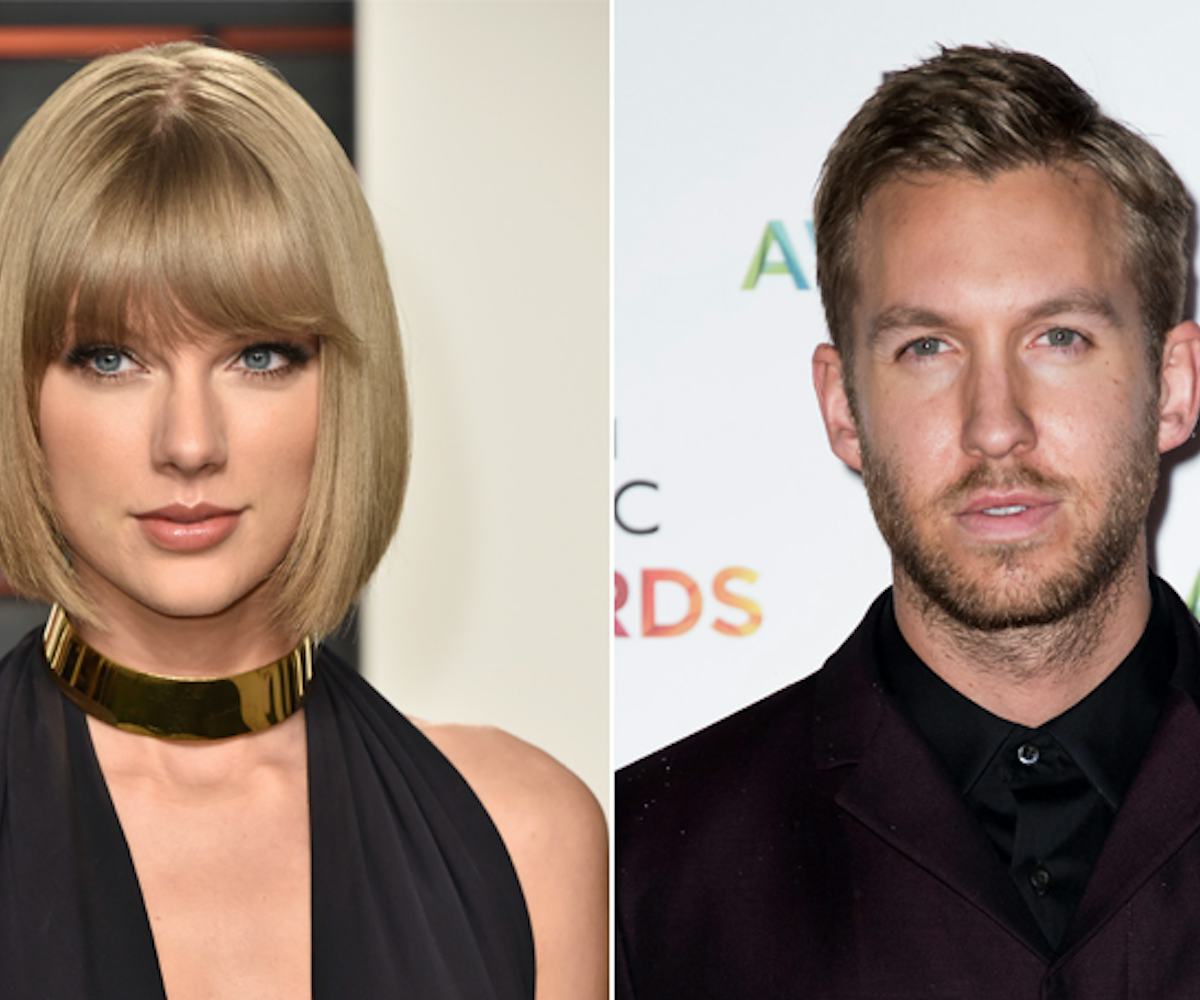 Photos by Pascal Le Segretain + Ian Gavan/Getty Images
Calvin Harris Won't Work With Taylor Swift
Remember that warning not to mix business with pleasure? It's an old saying, but some artists stay true to it—like Calvin Harris. Apparently, the Scottish producer turned down his label's proposal to collaborate with his girlfriend, Taylor Swift. As we all know, the couple recently rang in their one-year anniversary. But as well as they work together, they actually won't work together. In case you forgot (as many of us tend to do), Harris used to have it both ways with his ex-girlfriend, Rita Ora. Perhaps this is his way of learning from his mistakes.
Whatever Harris' reasoning may be, we don't blame him for steering clear. Besides, there are so many female pop stars for him to choose from it's not like he needs to depend on Swift to soar on the charts. (If you recall, his songs with Rihanna and Ellie Goulding were total bangers.) The Sun reports that Harris' team has approached Beyoncé, so the hitmaker is definitely aiming as high as he can reach.
We wouldn't be opposed to a Harris-Swift track, though. Hopefully, the two artists will be open to creating something at some point down the road if that's where the path of their blossoming relationship takes them.