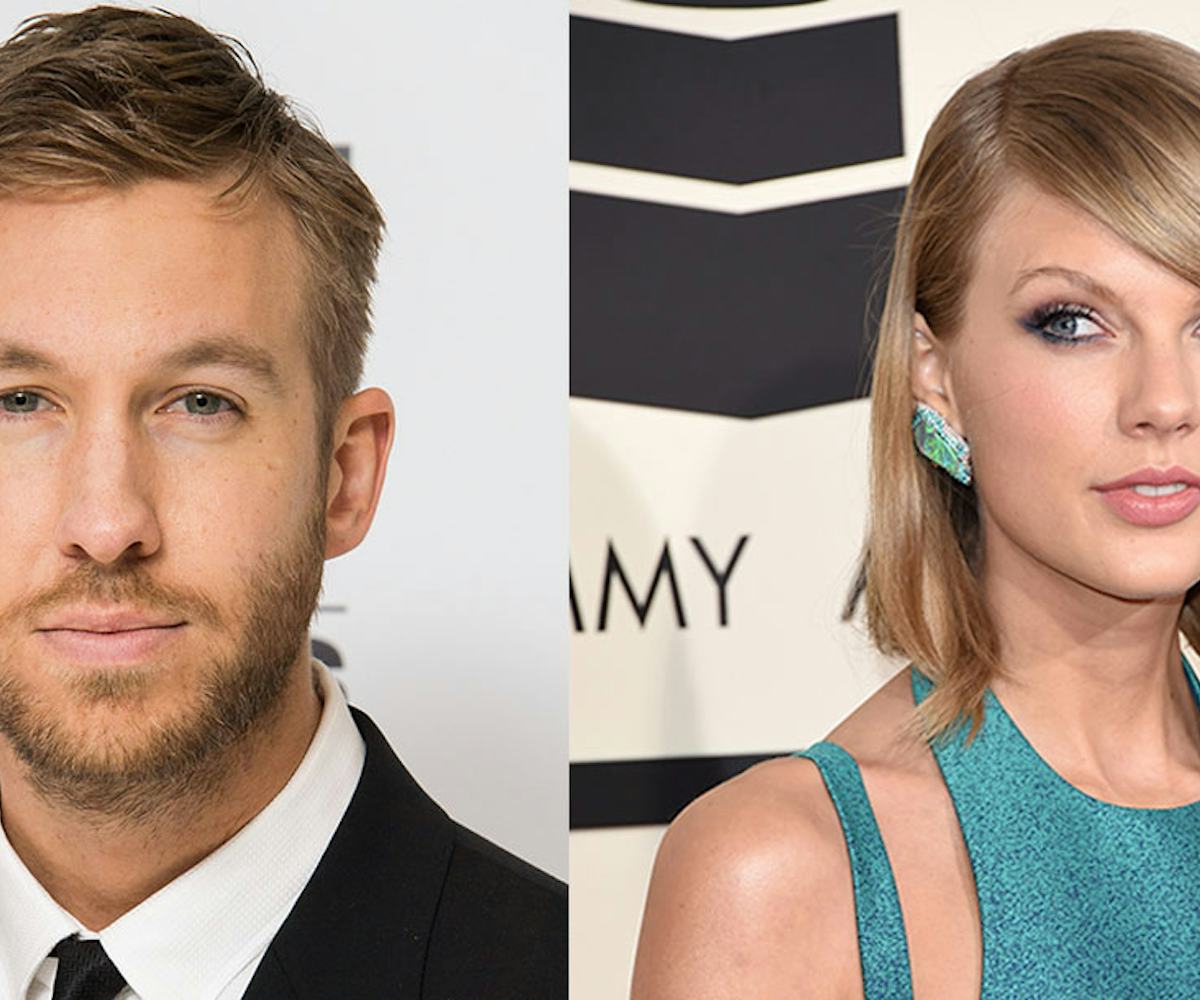 Photos by Ian Gavan and Jason Merritt / Getty Images
calvin harris + taylor are maybe officially a thing
Looks like America's pop-rock princess has decided to put her single life on hold. According to Grazia, Taylor flew over 2,000 miles across the country to see Calvin Harris play a gig at Hakkasan in Las Vegas on March 8. The Scottish DJ reportedly sent the private jet to New York, where Taylor boarded alongside her beloved girl gang—Ellie Goulding, Selena Gomez, and the Haim sisters, before jetting over to Sin City. We didn't get an invite, but that's okay.
The two have been linked since the 2015 BRIT Awards in February, where they were seen indulging in a major flirt sesh. Let's not forget that the DJ split from his girlfriend of seven months, model Aarika Wolf, right around the time of the BRIT Awards. An insider told Grazia that they've been texting every day and that "Taylor has told friends she can't get him out of her head." According to Grazia, this means the couple is official. We have our doubts, but who doesn't love a good T. Swift dating rumor? 
Also, we can't help but think of all the potentially spectacular music collabs that could come from this. Long live Harriswift!
(via Grazia)