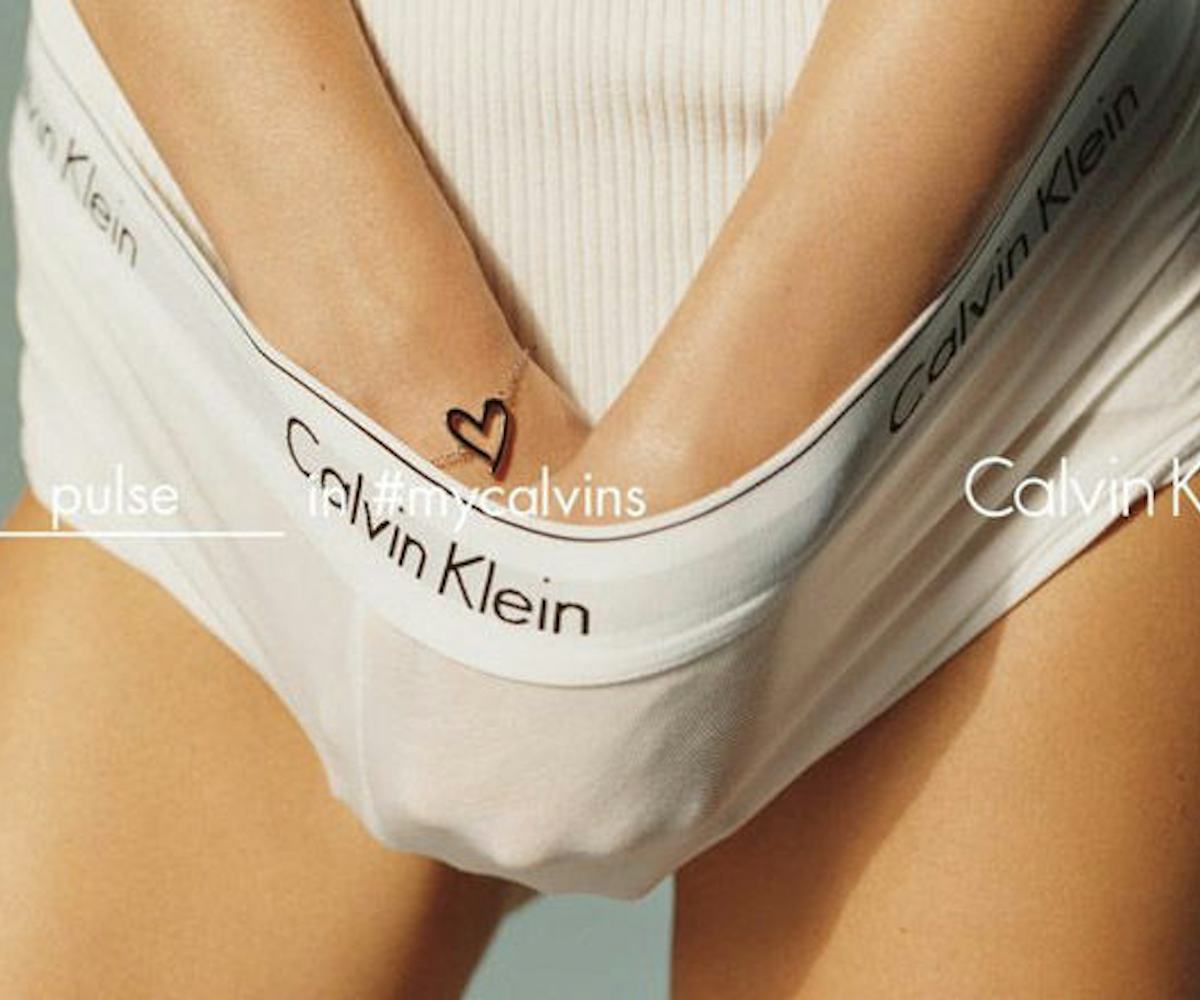 Photo courtesy of Calvin Klein
Calvin Klein's Latest Campaign Is Very NSFW
Calvin Klein is having a killer second act. This past year's #mycalvins campaign starring Kendall Jenner, FKA twigs, Justin Bieber, Kendrick Lamar, Joey Bada$$, and Fetty Wap has proven without a doubt that the designer is still on the pulse, but the latest rollout has us a little taken aback. In the new spot, Jenner is channeling both her inner and outer Kate Moss, posing more provocatively than in her previous campaigns.
The supermodel and social-media heavyweight is joined in the ads by Abbey Lee Kershaw, Saskia de Brauw, and Klara Kristin—all who, like Jenner, push the boundaries of suggestion. This round was shot by London-based, self-taught photographer Harley Weir. 
Everything is in your face, by design, with each model showing off more than a glimpse from every angle. Alongside the images are taglines and hashtags that bring home the theme. ("I Eat In #MyCalvins"... OK, Kendall.) We know that the brand is mostly known for its underwear (or lack thereof), but was the up-skirt shot really necessary? No need to get our panties in a bunch though, we know it's all in good fun.
Check behind you, and then look at some of the images from the campaign, below.
(via Highsnobiety)