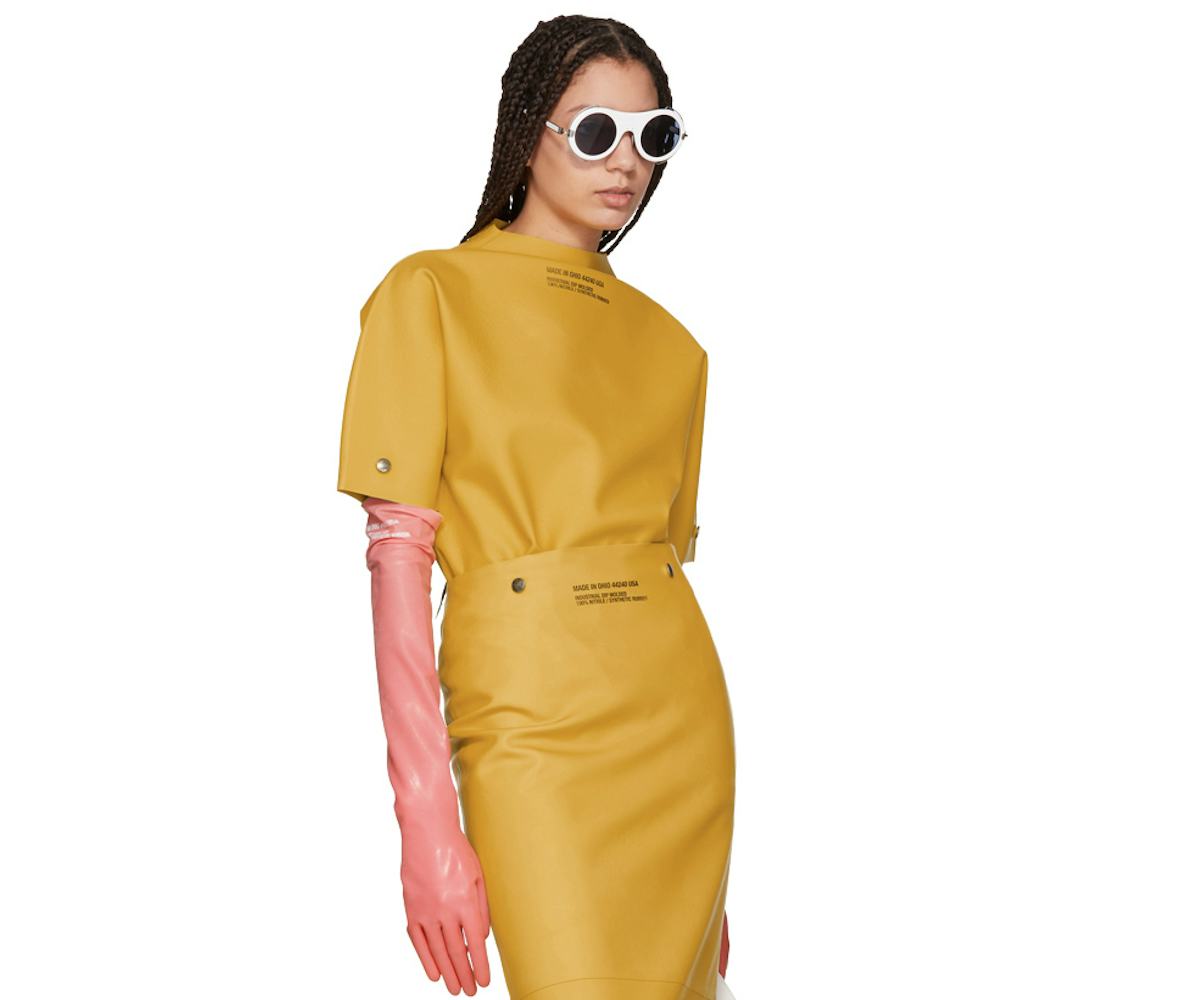 photo via ssense
Calvin Klein Is Selling $390 Rubber Cleaning Gloves
Washing dishes, but make it fashion
Fashion, like beauty, is in the eye of the beholder. But Raf Simons' latest fashion drop for Calvin Klein's 205 W39NYC Spring/Summer 2018 collection has people rubbing theirs.
The collection, which showed last September during New York Fashion Week, has just been made available to shop and it features a series of brightly-colored coats, skirts, and button-down shirts. The new line also offers an array of oversized accessories, including a pair of elbow-length rubber gloves, that are casually priced at $390, and an enormous pop-pom keychain, priced at a cool $380.
And if you think the gloves are made of leather and Swarovski crystals, think again. Available in a millennial pink hue, they are produced using 100 percent synthetic rubber. Yes, the same material as your average dishwashing gloves which you can buy in bulk at your local dollar store. Fashion, am I right?
You can see and shop the collection in full here.