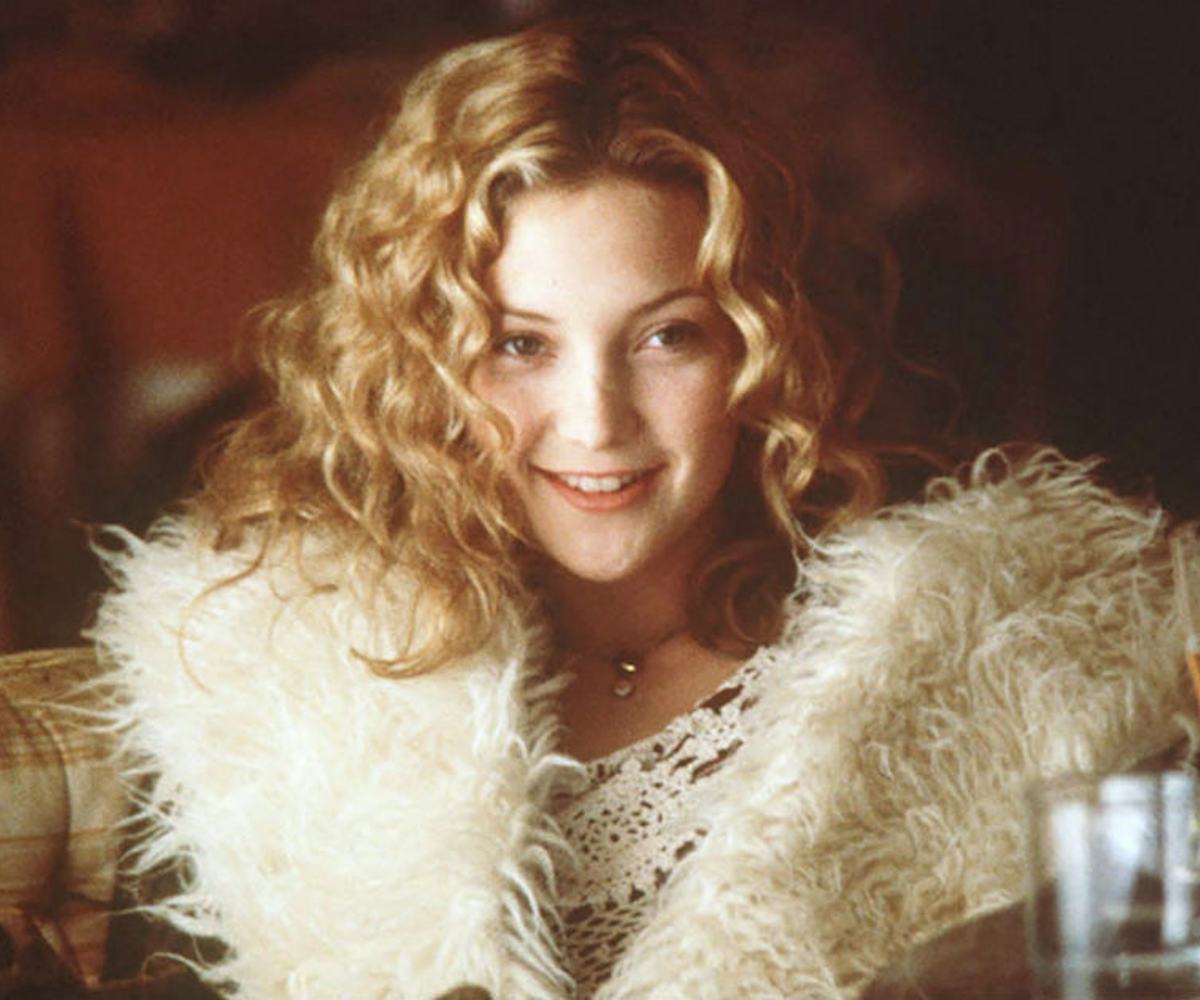 Photo Courtesy of DreamWorks Pictures.
'Almost Famous' Is Being Adapted Into A Musical
All of our prayers have been answered: One of our favorite cult classic films, Almost Famous, is being turned into a musical.
Kate Hudson, Frances McDormand, Philip Seymour Hoffman, and Billy Crudup starred in the original movie, a coming-of-age fictional version of writer and director Cameron Crowe's own experience writing for Rolling Stone and befriending a rock band and its groupies in the '70s. The movie won Crowe an Oscar for Best Screenplay and a Golden Globe for Best Motion Picture in 2001. 
"I remember the first day of filming Almost Famous," the director and writer recalls in an interview with Rolling Stone. "We were standing in downtown San Diego, shooting a scene with Phillip Seymour Hoffman on the very same street where I'd first met Lester Bangs. It felt surreal. It felt like a miracle. I called a friend of mine and said, 'How did I get here?' He laughed and said, 'Enjoy it, this won't happen again.' The current miracle is that the feeling is coming alive again."
Along with the film, the soundtrack will always be near and dear to our hearts. It includes classic rock hits, like Paul Simon's "America," Led Zeppelin's "That's the Way," David Bowie's cover of Lou Reed's "I'm Waiting for the Man," and, one of the most memorable musical moments of the film, the cast singing to Elton John's "Tiny Dancer."
Crowe first teased the project earlier this week when he tweeted a brief video clip of musician Tom Kitt, who will provide the score for the musical, playing the piano. The video goes on to show a wall full of handwritten notes with words referencing songs by Led Zeppelin and Cat Stevens. In the last seconds of the video, Crowe focuses in on a note that reads, simply, "Almost Famous."
There isn't an official premiere date yet, nor any word on cast members, but we should expect plenty attention around the casting of the iconic character of Penny Lane, which earned Hudson an Oscar nomination.