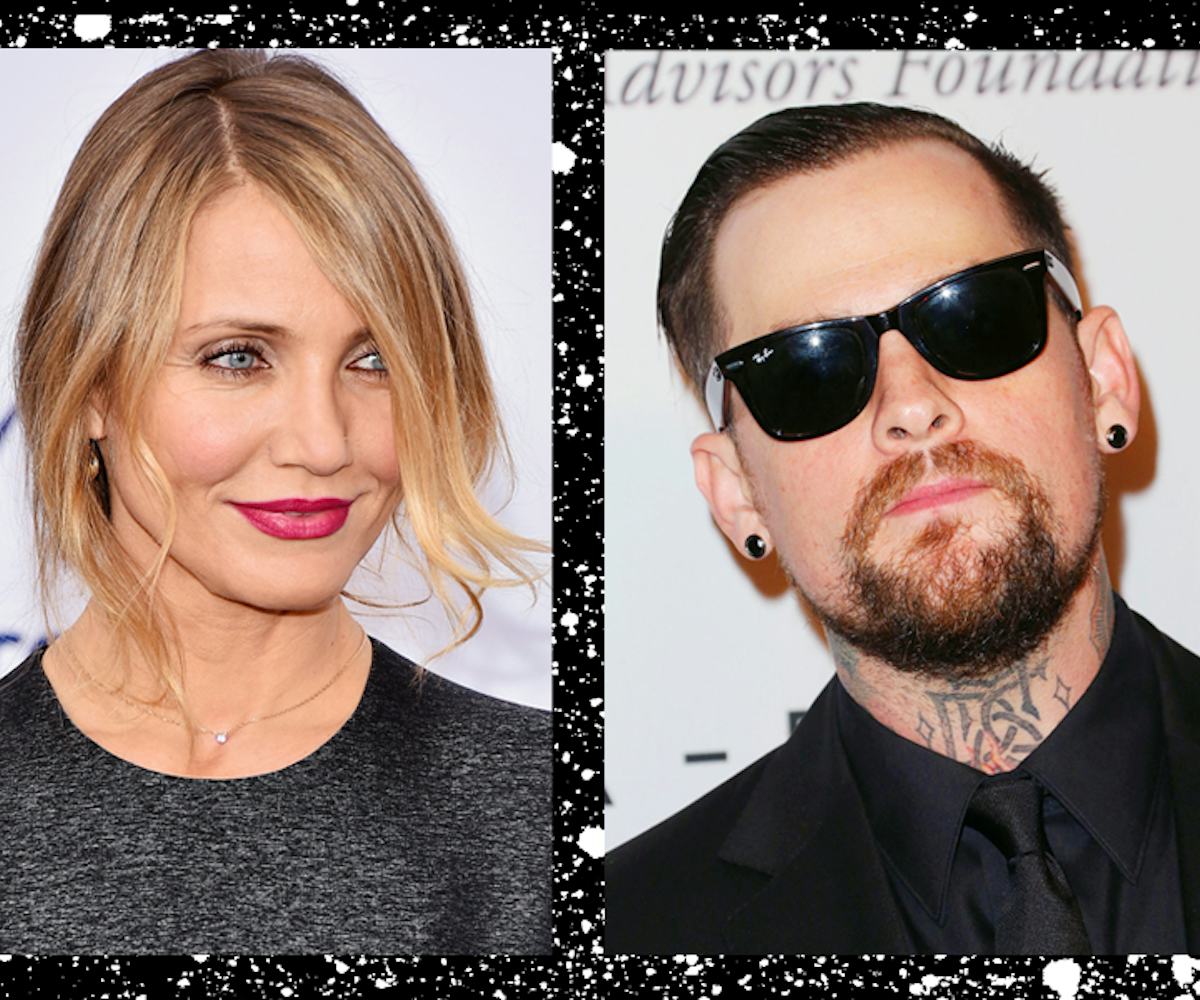 photos via getty images
congratulations, cameron diaz and benji madden!
the duo has some big news
We'd like to start the morning off by wishing Cameron Diaz and Benji Madden a huge congratulations. After the couple was set up by Nicole Richie (Madden's sister-in-law) earlier in the year, the duo has apparently found love: And the next step in their relationship involves a ring. No news on when the actress and Good Charlotte star will tie the knot, but we're super-excited to see what the style icon will wear down the aisle—perhaps something similar to the off-white Gucci Premiere gown she wore to the 2012 Academy Awards? Or maybe something a little more pop punk in honor of her sweetheart (hey, a girl can dream). 
(via US Weekly)