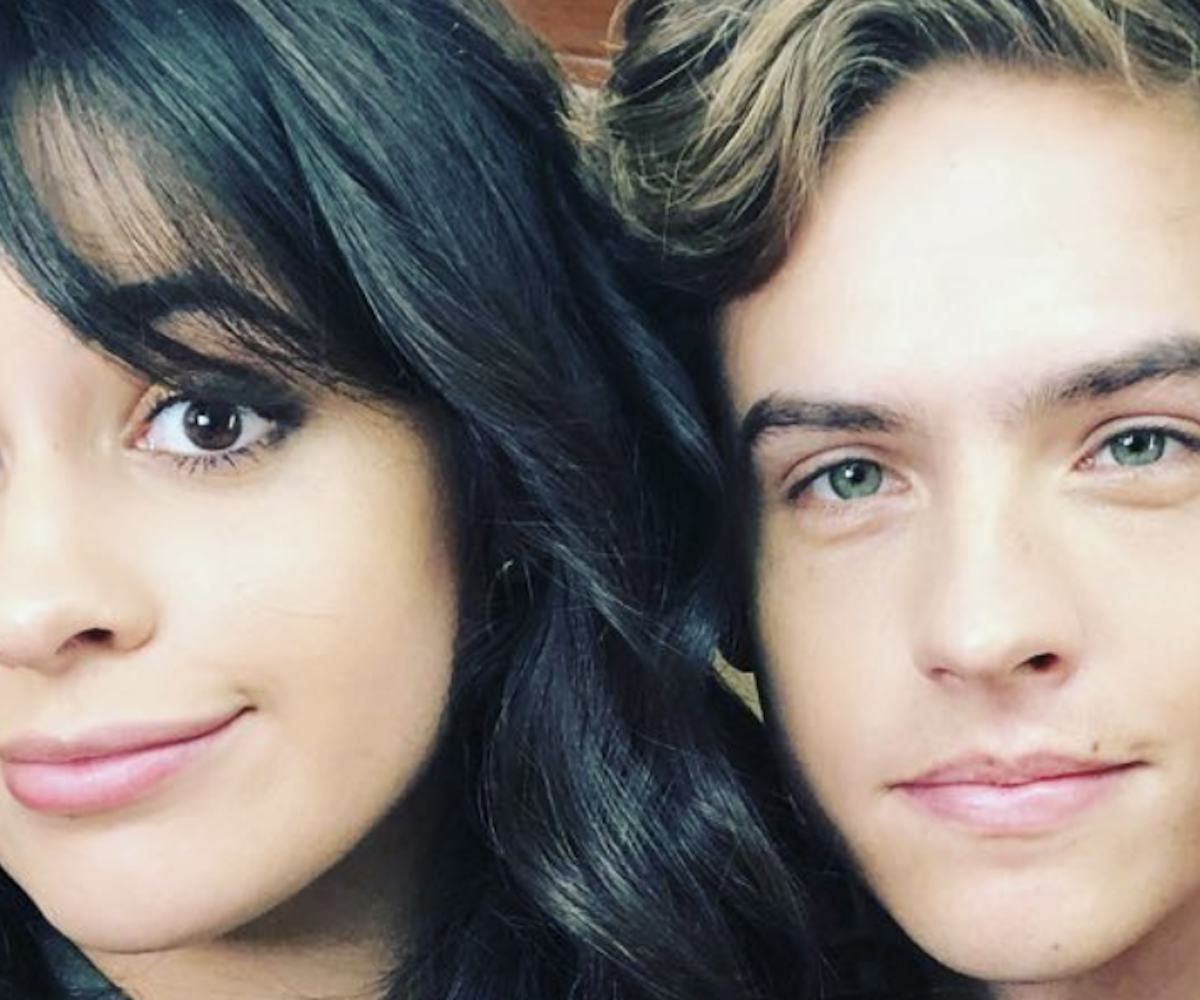 Photo Via @CamilaCabello Instagram.
Camila Cabello And Dylan Sprouse Have "A Secret Project" In The Works
Fresh off of her two major VMAs wins, Camila Cabello is going straight back to work. But this time, whatever she's got up her sleeve involves Dylan Sprouse.
Over the weekend, both Cabello and Sprouse took to their respective Instagrams to post the same selfie of each other. And while Cabello's cryptic caption only asked, "What are we workin' on?" Sprouse's post indicated that a "project" of some sorts is in the works.
"Quick shoot in Montreal for a secret project with @camila_cabello," he wrote. Naturally, fans have gone into a frenzy trying to determine what the two could possibly be working on. From a music video to a song to a reboot of The Suite Life (in Havana, perhaps?), the guesses are all over the place. 
Others took a slightly more speculative route and joked that they were teasing their "relationship"—though we doubt that's the case. 
The only way to know for sure is to wait until we get an official announcement about the project. Though it looks as if may have something to do with Netflix, if a cryptic set of eye emojis left by the platform's official Instagram on Sprouse's post is any indication.