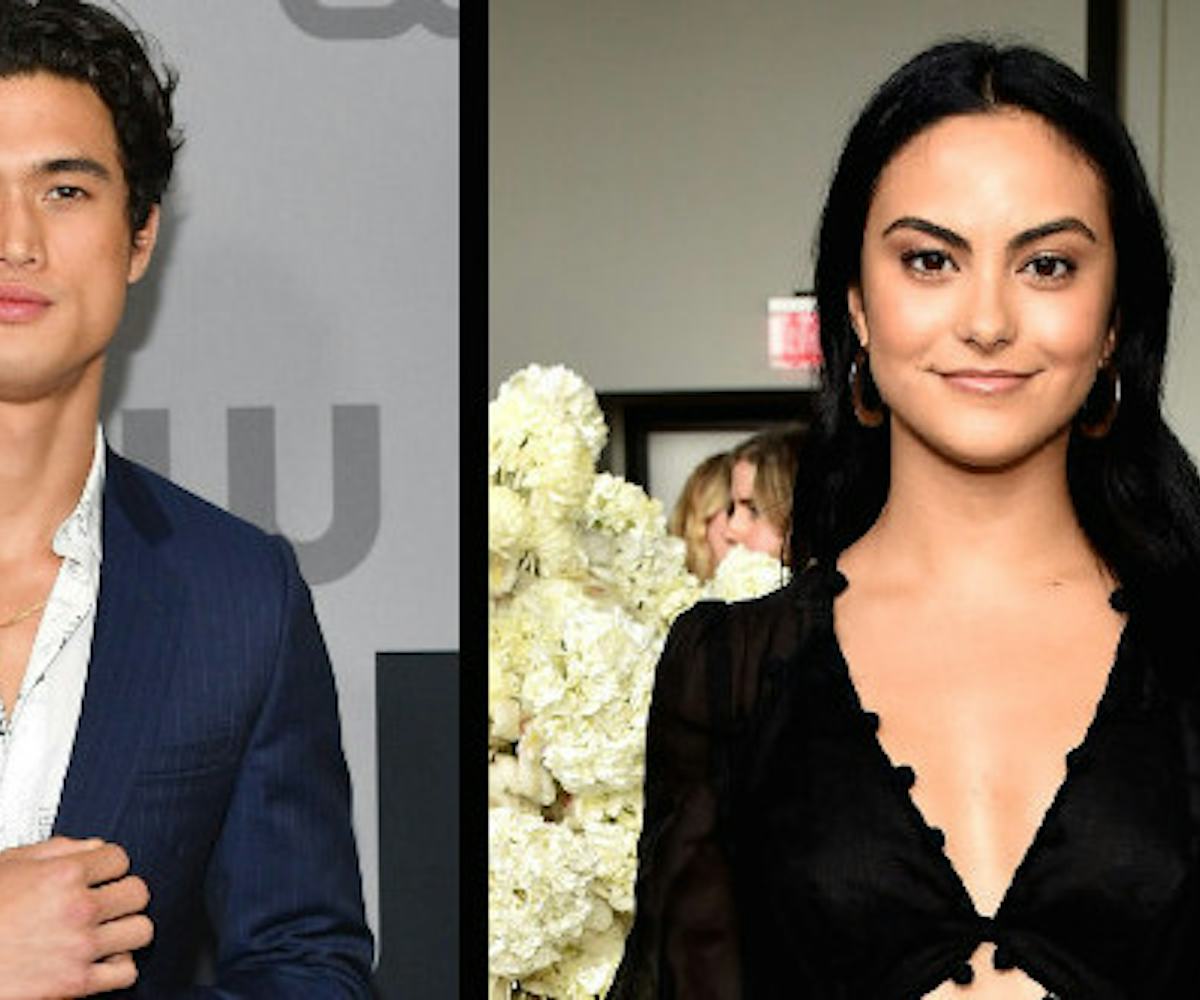 Photos By Dia Dipasupil & Theo Wargo/Getty Images.
Fans Think Camila Mendes And Charles Melton Are Dating
Is it time to ship Charmila?
It's no secret that Riverdale's Camila Mendes and Charles Melton are pretty close, but fans are now speculating that they may be more than just friends.
According to E! News, a source reports that the two were getting cozy while on a recent movie outing in Vancouver with co-stars Lili Reinhart and Casey Cott. 
"Camila sat next to Charles and leaned on his shoulder," they said. "As the lights were dimming, my friend saw them kiss!"
However, this isn't the first time Mendes and Melton have sparked romance rumors. Over Labor Day weekend, Mendes posted a photo of the Riverdale gang chilling on a yacht. Aside from Reinhart's absence, the other thing that caught many fans' eyes was Mendes and Melton lounging together on a shared towel, with many commenting potential couple names on the post, such as "Charmila" and "Chami."
Per E! News, this all comes on the heels of Instagram videos shared by both Melton and Mendes earlier this week, which appear to show the same "late night rendezvous by a fireside"—though the two did not tag each other.
On the other hand, some fans are pointing out that Mendes has previously said she doesn't like dating other actors. In NYLON's July cover story, she told us that "actors are really emotionally complicated."
"You would think they would be more in tune with their emotions, but sometimes they're just not," she said. "I just really need to get out of this industry with someone who is in a stable environment."
However, it doesn't look like people are slowing down on shipping "Charmila" anytime soon. 
Watch out, Archie.