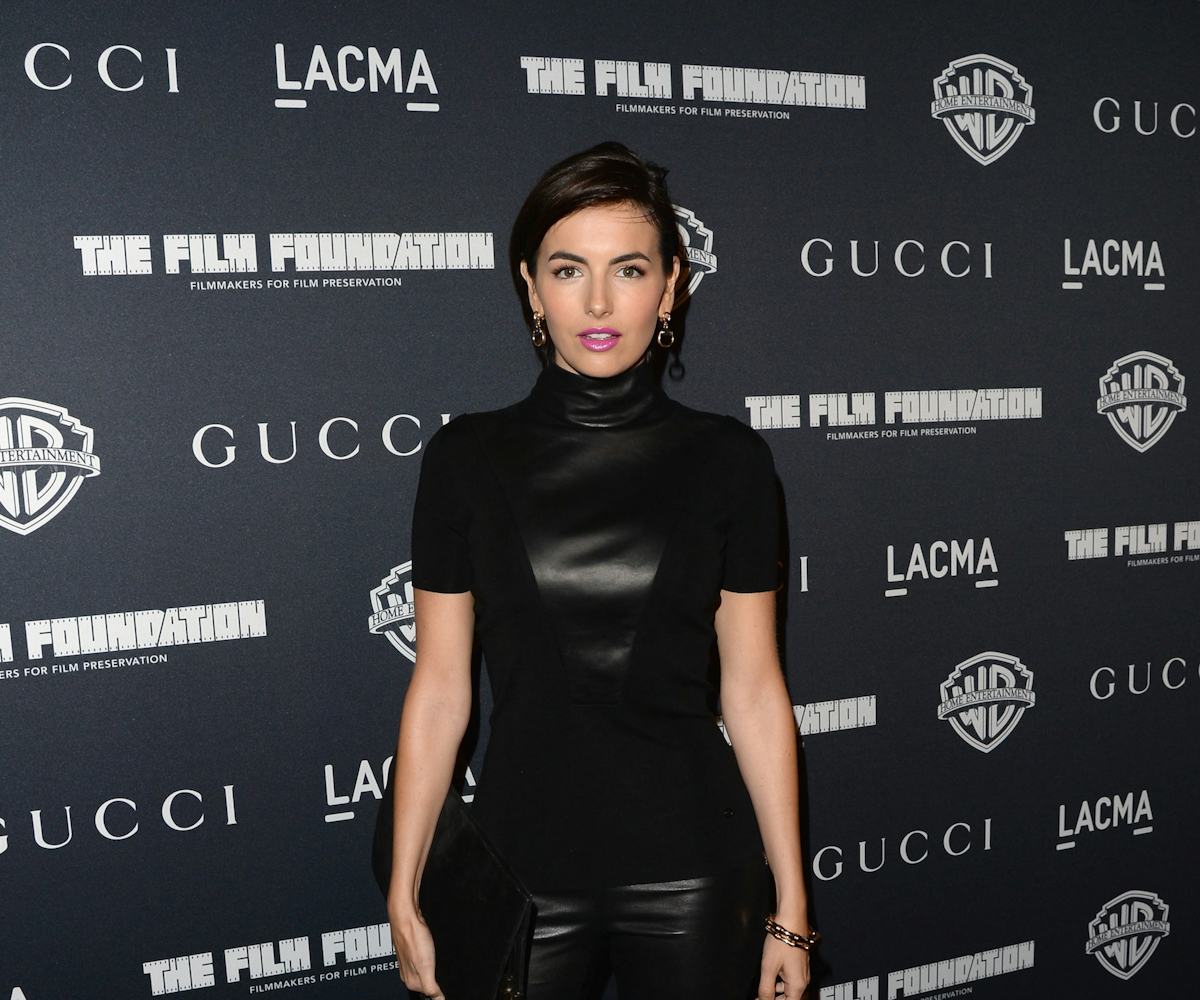 photo via getty
best dressed: camilla belle
the girl with the leather pants.
We have serious respect for Camilla Belle for wearing a leather T-shirt and pants to an event hosted by Gucci this week in Los Angeles. First of all, it's just a hard look to pull off, but secondly, a full leather suit is typically not the most comfortable of outfits.
But Belle knows the secret to making all that leather work. It's about keeping it monochrome, making sure the fit s perfect, and downplaying the vamp-factor with some sweet, but minimal makeup. Of course we may never know for sure the secret to Belle's perfect eyebrows--or whether her bangs are real or fake--but we can get a little of her beauty look with a shocking pink lipstick. As for her clothes, try out our picks below for a Catwoman outfit you can wear all year-round. 
MUST: Calvin Klein Faux Leather Skinny Pants -- $99.50
TRUST: Funktional Leather Top -- $196